Refurbished MacArthur statue to be unveiled in Incheon
By
Yoo Kyong Chang Jon Rabiroff
August 16, 2012
---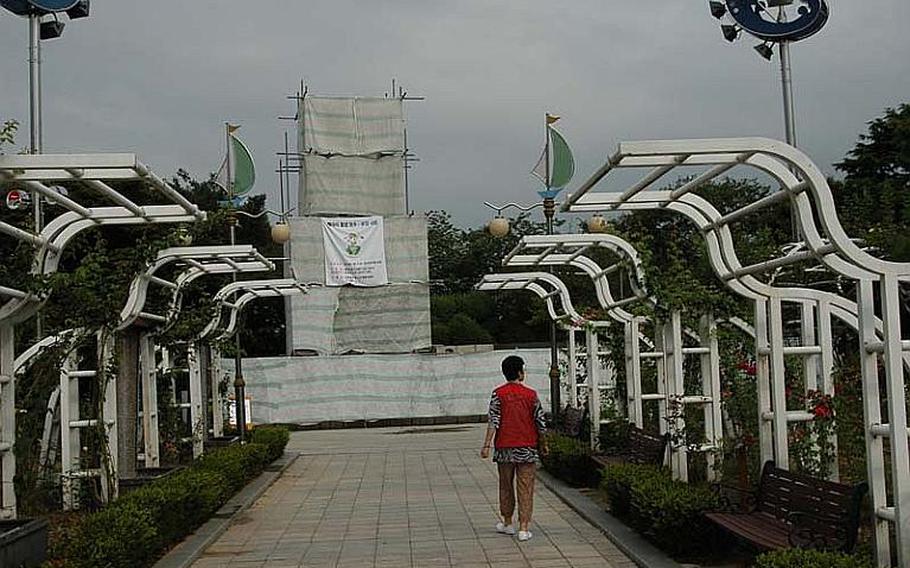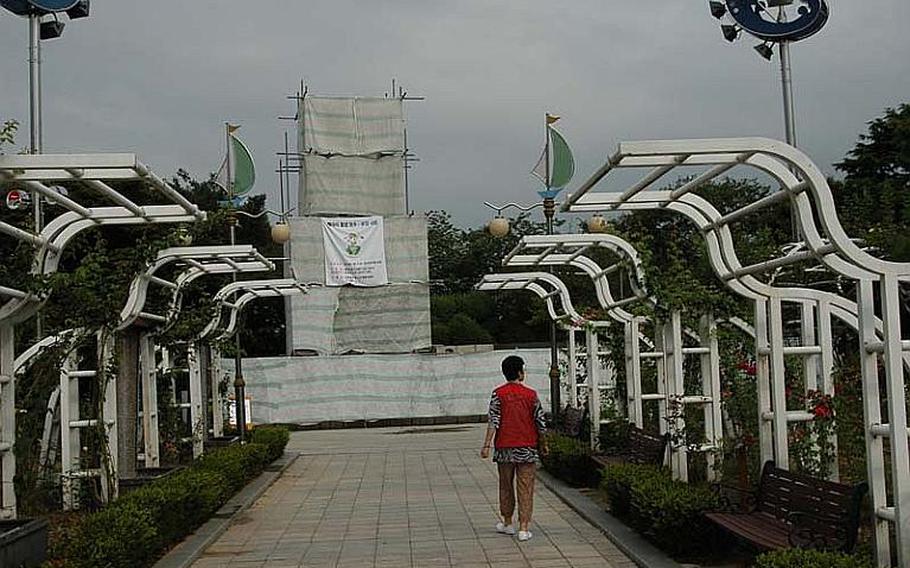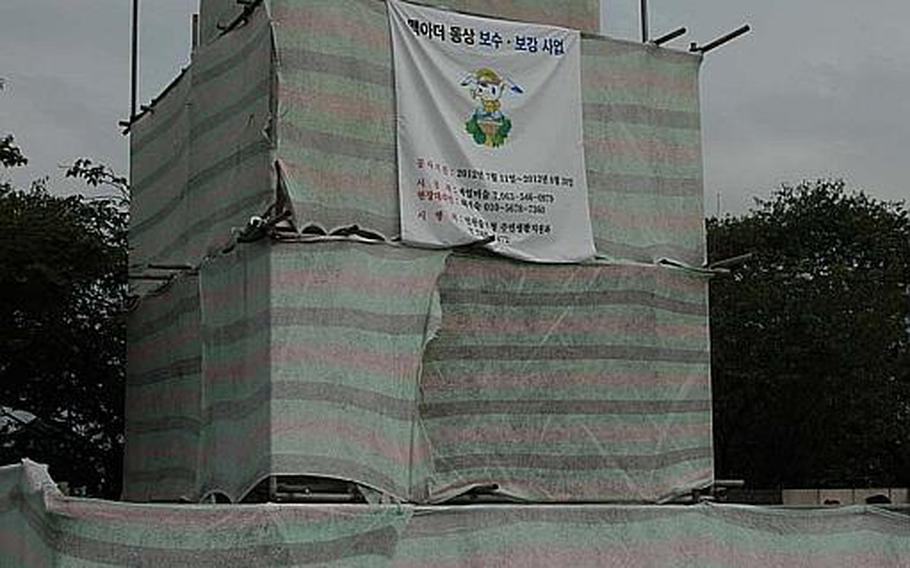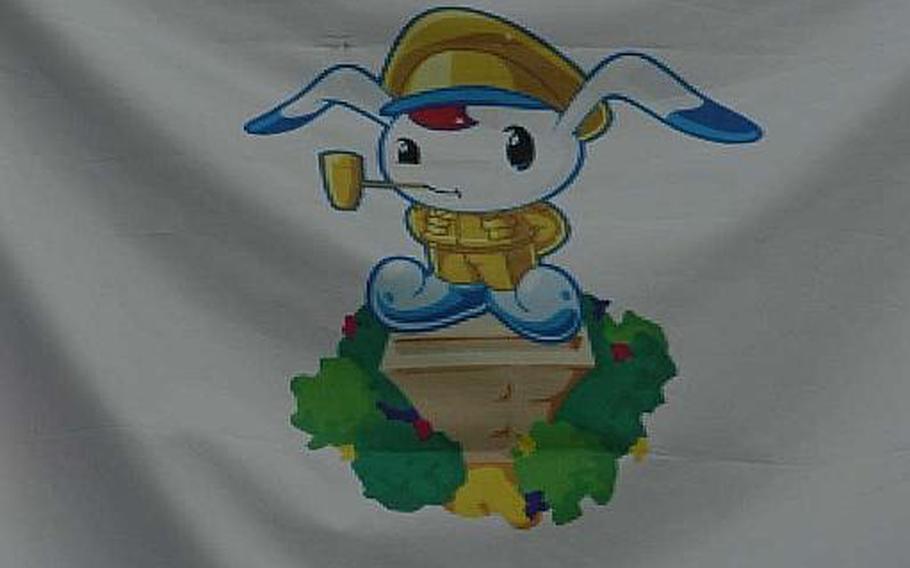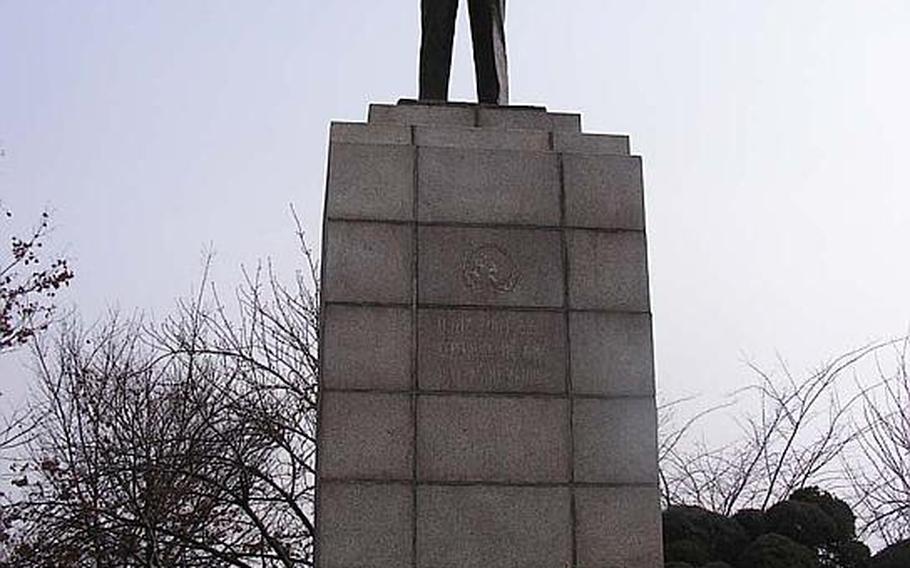 INCHEON, South Korea — Local police have been guarding an iconic U.S. Army general around the clock, fearing an attack from people who decry his presence as symbolic of war and American imperialism.
As early as Friday, the visage of the late Gen. Douglas MacArthur shall return as workers, who have been patching cracks and scraping off rust for weeks, strip away the sheets of fabric that have kept visitors from seeing his statue for weeks in a park overlooking the site of perhaps his greatest accomplishment — the Inchon Landing.
Since it was erected in 1957, the bronze statue — bigger than life at 10 feet tall atop an 18-foot stone base — has frequently been cast into the center of sometimes-violent confrontations involving groups that want it removed and others who want it recognized as an official "cultural property," the South Korean equivalent of a national landmark.
So, when plans were made for the statue's first major renovation since it was unveiled, officials did all they could to minimize the potential for another battle over its continued presence in Jayu Park.
Officials originally planned to move the statue from the park to a factory for its $54,000 face-lift. That idea was scrapped out of fear that its absence would open the door to more political turmoil over its return.
Ultimately, the work was done on site, with police eventually deployed for a constant presence to stave off trouble. The guards were removed in the past week as the project neared its conclusion, though police will remain watchful while on patrol in the area.
Officials said the work included cleaning off rust, patching cracks, addressing discoloration and tending to blisters on the statue.
The MacArthur-led, Sept. 15, 1950, landing in Inchon — now spelled Incheon — is widely considered to be the Korean War's turning point. The invasion split North Korean forces and their supply lines, which had extended deep into the southern part of the Korean peninsula during the early stages of the conflict.
Soon after, allied forces liberated Seoul and pushed into North Korea, halted by a massive intervention of communist Chinese troops aiding the North.
The hostilities ended in 1953 with the combatants roughly on opposite sides of the 38th Parallel, which is now marked by the Demilitarized Zone that has since divided North and South Korea. The two Koreas still remain technically at war, since the conflict was ended by armistice with no formal peace treaty ever signed.
Lee Kwang-ho, assistant director-general of the Incheon Sociality for Peace and Participation, said his group believes MacArthur is no hero and his statue is an affront to all Koreans.
"He was a contributor to so many Korean civilians' deaths and must be answerable for his conduct," Lee said. "His statue is a symbol of war. It must be torn down."
On the other hand, Rou Chung-young of the Citizens Alliance for Preservation of the Statue of Gen. Douglas MacArthur said not only should the general's statue remain, but another honoring former U.S. President Harry S. Truman should be erected.
"President Truman and Gen. MacArthur prevented South Korea from becoming a communist country," Rou said. "I don't know how to thank them enough."
Referring specifically to the general, he added, "MacArthur was our savior. He bailed us out.
"Some leftist forces have insisted we failed to unify our country due to MacArthur. The unification they are talking about would have been under communism. If that had happened, this country would be the poorest country in the world, like North Korea, and we would be living like beggars," Rou said.
U.S. Forces Korea declined comment on either the renovation project or the controversy surrounding the statue.
---
---
---
---