Number of SOFA personnel accused of crimes on Okinawa drops
by
Matthew M. Burke and Chiyomi Sumida
March 3, 2015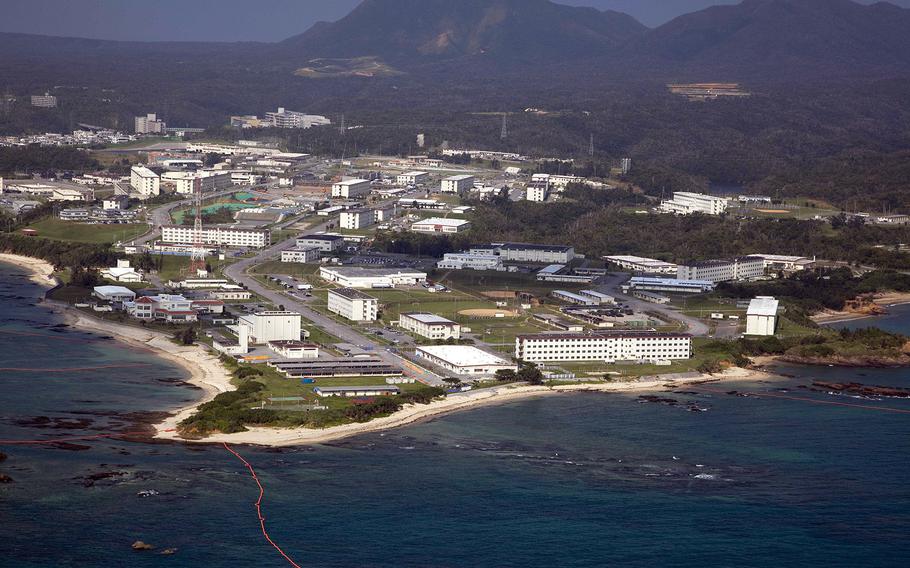 This story has been clarified.
CAMP FOSTER, Okinawa — New statistics show the number of U.S. servicemembers, family members and civilian workers accused of committing crimes on Okinawa dropped last year to the lowest level since the reversion of the tiny island prefecture back to Japan in 1972.
Out of 3,410 total arrests prefecture-wide in 2014, only 27 involved Status of Forces Agreement personnel, down from 38 in 2013, according to statistics released Feb. 12 by Okinawa Prefectural Police. Of those, only 10 were servicemembers on active duty, the same as the previous year.
The overall number of crimes allegedly perpetrated by SOFA personnel dropped from 32 to 29.
The number of what are referred to in Japan as "heinous" crimes, including rape, murder, robbery and arson, went up in 2014 — to a single arrest for rape. That charge, however, was later dropped by Japanese prosecutors, U.S. officials said. Also, the number of arrests for violent crimes such as assault and extortion dropped from seven to four.
Okinawan police officials declined to comment on the statistics by phone. U.S. Forces Japan said good conduct by servicemembers is "key" to fostering a relationship with the communities that host them.
The fall in the numbers was likely impacted by a curfew and restrictions on alcohol consumption that began in 2012 following the rape of an Okinawan woman by two visiting U.S. Navy sailors. The restrictions lasted in some form until Dec. 9.
A similar curfew, enacted in 1995 following the brutal gang rape of a 12-year-old girl by two Marines and a Navy corpsman, contributed to the second-lowest total since 1972 — 33 arrests on 39 crimes in 1996.
That particular crime led to a surge in anti-U.S. military sentiment on the island and widespread protests that have left a lingering impact to this day. Any crimes perpetrated by SOFA personnel are highly publicized in local media and threaten to harm the U.S. military alliance with Japan.
"We have made progress since implementing the USFJ Liberty Policy to address issues of concern, and have realized a substantial drop in the number of incidents of misconduct across the command as members are taking care of and educating each other to make responsible choices," Marine Gunnery Sgt. Tiffany Carter, media relations chief for USFJ, said in a statement In November, Okinawa overwhelmingly elected Takeshi Onaga, who ran on an anti-U.S. military platform, as governor.
The current batch of crime figures is remarkably low considering there are approximately 30,000 U.S. troops stationed on Okinawa, along with 20,000 family members and civilian government employees.
According to Federal Bureau of Investigation crime statistics, the estimated arrest rate in the United States in 2012 was 1,944.1 — including 83.15 for violent crimes — per 50,000 inhabitants.
The number of arrests of SOFA personnel on Okinawa has steadily declined since peaking in 1977 with 396 arrests on 342 crimes, according to the data. There were 280 arrests in 1980, 74 in 1990, and 67 in 2000.
Clarificaiton: The original version of this story should have stated that a rape charge filed against a Marine in 2014 was later dropped by Japanese prosecutors.
---
---
---
---