Misawa drum team holds earthquake, tsunami fundraiser
by
T.D. Flack
April 30, 2011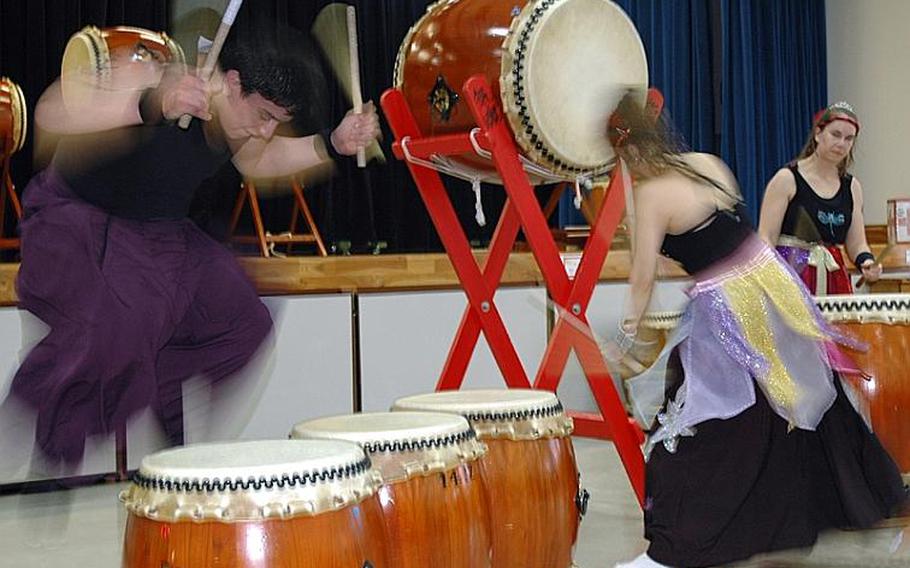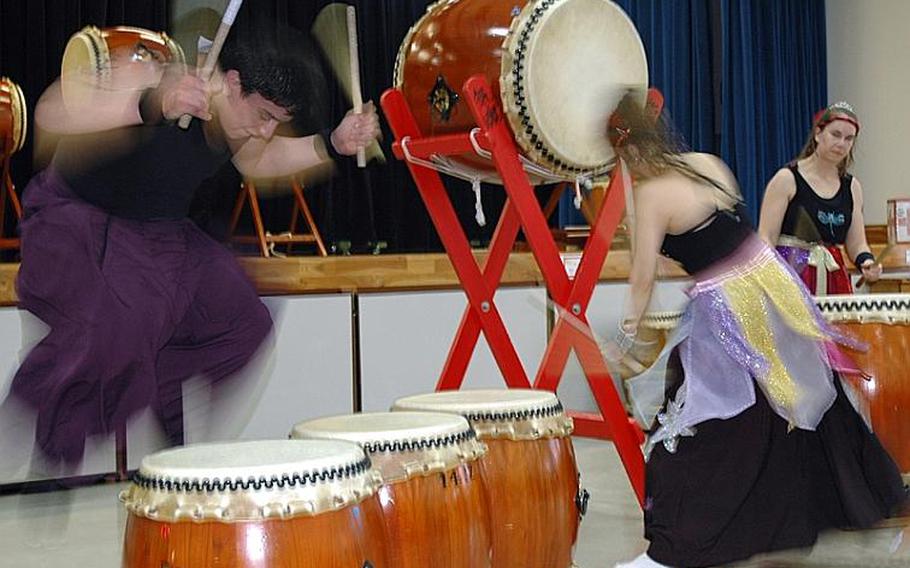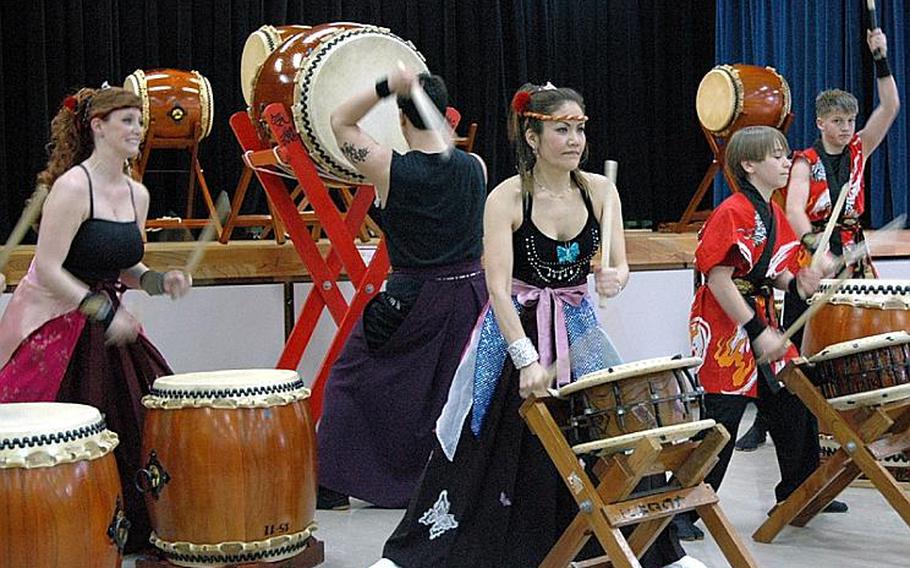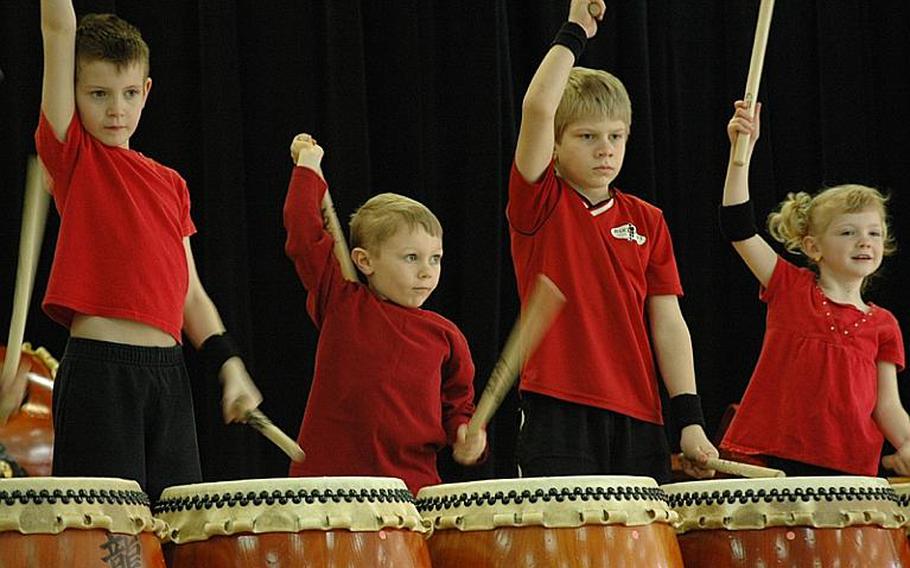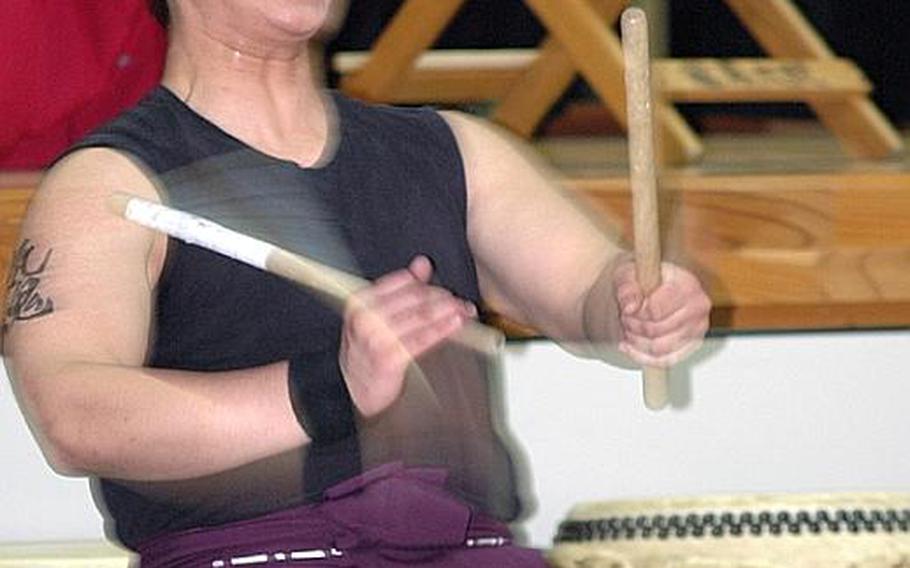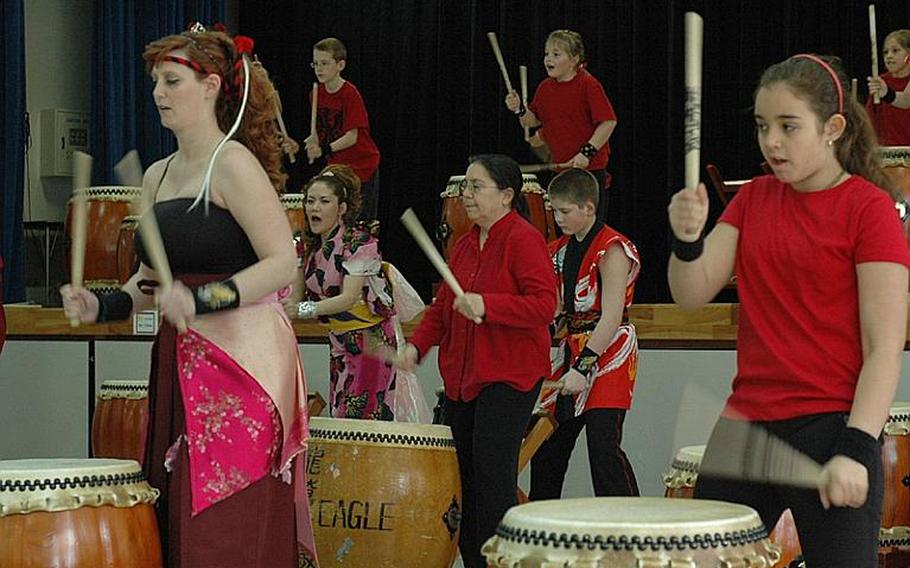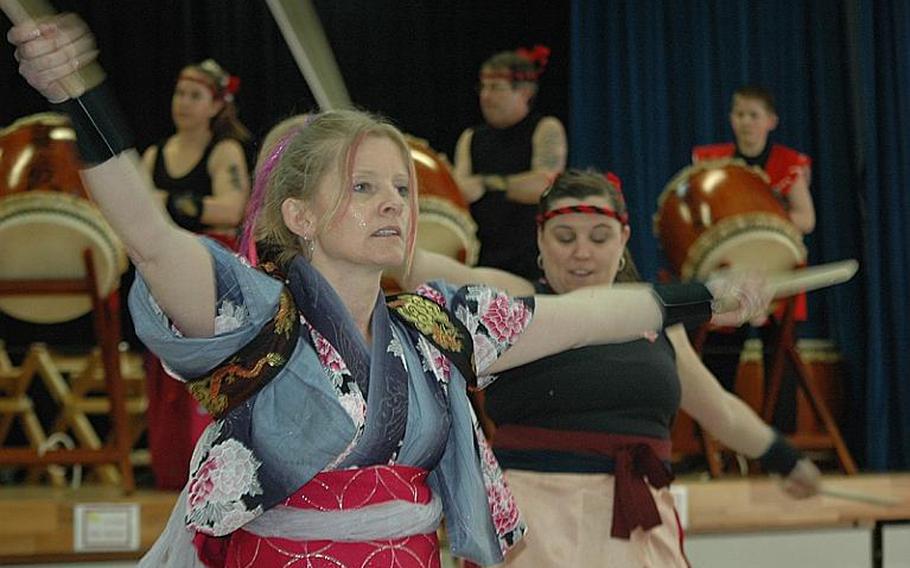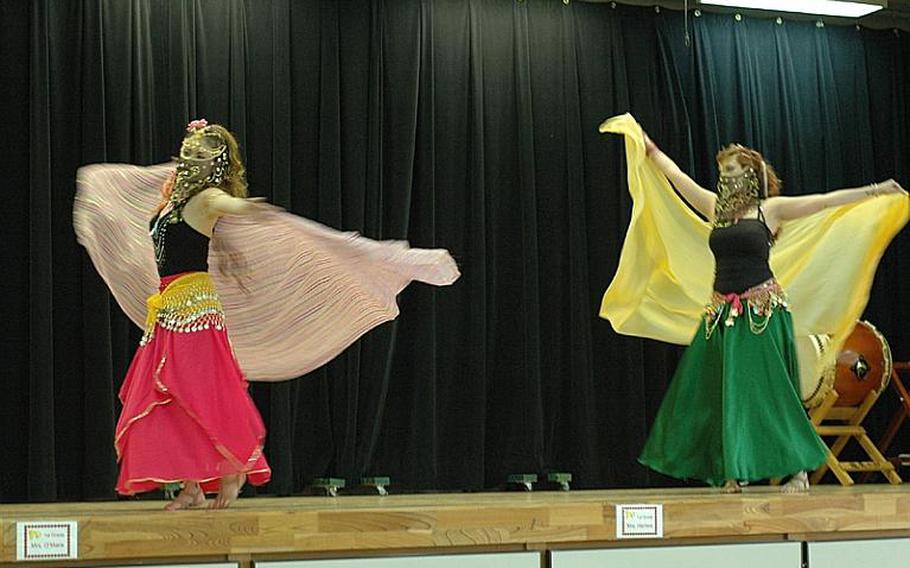 MISAWA AIR BASE, Japan — Misawa's Dragon-Eagle Taiko drum team celebrated its 12th anniversary with a fund-raising performance Saturday to benefit the victims of the March 11 earthquake and tsunami that hit northeastern Japan.
To the delight of a packed crowd in the multi-purpose room at Sollars Elementary School, the team rocked through a set of traditional Japanese songs, at times leaping into the air and shouting.
Before each song was performed, Matthew Bernal, a 17-year-old high school student who's been on the team for five years, explained the significance of it in Japanese culture.
Led by instructor Kazuko Igarashi, beginner, intermediate and advanced team members performed for nearly two hours.
During an intermission, Igarashi and team member Karmen Kincaid mixed it up a bit by putting on a belly-dancing demonstration, shaking and shimmying through a set of songs in different costumes.
Toward the end Taiko performance, the team invited audience members to play the drums.
Bernal said anyone who wanted to join the team – which performs on base and at local Japanese events throughout the year – can call the Lunney Youth Center at DSN 226-3220.