Rear admiral to oversee emptying of Red Hill fuel tanks in Hawaii
By
Stars and Stripes
September 20, 2022
---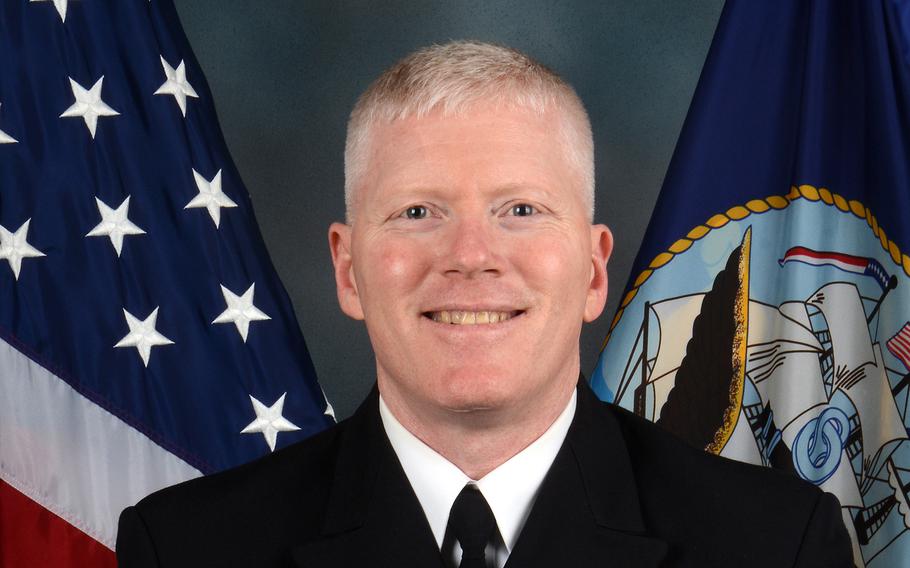 FORT SHAFTER, Hawaii — The director of operations for U.S. Indo-Pacific Command has been selected to oversee the defueling of the Red Hill underground fuel storage facility in Hawaii that was the source of widespread groundwater contamination, the Pentagon said Monday.
Navy Rear Adm. John Wade will assume command of Joint Task Force-Red Hill, which was established in June.
"Upon taking command, RADM Wade's sole responsibility is to ensure the Department's safe and expeditious defueling of the Red Hill Bulk Fuel Storage Facility," Defense Secretary Lloyd Austin said in a statement Monday.
Wade will coordinate with the Hawaii Department of Health, the Environmental Protection Agency and the community to defuel the Red Hill facility "while making environmentally-protective decisions," Austin said.
The Defense Department expects to have the roughly 125 million gallons of fuel in the tanks removed by July 2024.
The Hawaii Department of Health ordered the tanks be emptied earlier this year in response to a jet fuel leak from the World War II-era facility in November.
The fuel contaminated one of three wells the Navy uses for its water distribution system for about two dozen military housing communities on and near Joint Base Pearl Harbor-Hickam.
Thousands of residents were temporarily relocated, and hundreds claim to suffer from long-term maladies related to using the fuel-tainted water.
Members of four of those families filed suit in federal court earlier this month, the first of possibly hundreds of plaintiffs likely to seek compensation.
On March 7, Austin ordered the facility to be permanently closed.
Adm. John Aquilino, commander of Indo-Pacific Command, announced the establishment of Joint Task Force-Red Hill during a news conference on June 30, describing it as "an operational approach to ensure mission accomplishment."
"Wade will report through Indo-Pacific Command Adm. Aquilino, to the Secretary, which will ensure awareness and support at the highest levels of the Department and as well as provide accurate and timely information to the local community," Indo-Pacific Command said in a news release Monday.
Wade's three-decade career includes tours aboard the destroyer USS Arthur W. Radford, guided-missile destroyer USS Benfold and the cruiser USS Cape St. George, according to his official Navy biography.
He commanded the coastal patrol boat USS Firebolt, the guided-missile destroyer USS Preble, Destroyer Squadron 28 and Carrier Strike Group 12 aboard the aircraft carrier USS Abraham Lincoln.
Among Wade's ashore assignments was director of maritime operations for U.S. Fleet Forces Command and U.S. Naval Forces Northern Command. He also served with the Army's 10th Mountain and 82nd Airborne Divisions as commanding officer of the Joint/Interagency Provincial Reconstruction Team-Khost, Afghanistan, according to the Navy biography.
He became director of joint operations at Indo-Pacific Command in October 2020.
---
---
---
---