Incoming traveler brings Guam its first confirmed case of monkeypox
By
Stars and Stripes
September 12, 2022
---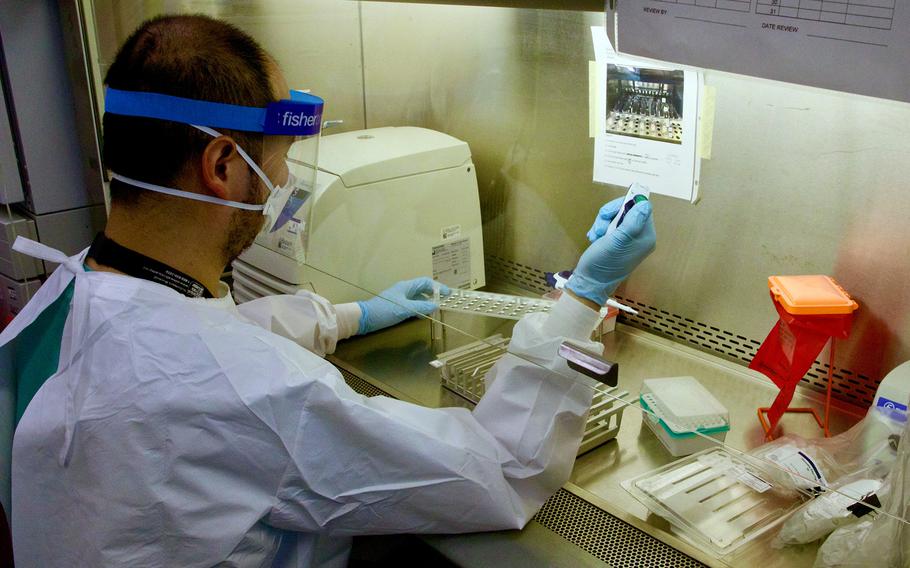 The U.S. territory of Guam confirmed its first monkeypox case over the weekend after an incoming traveler tested positive and was placed in isolation, according to Gov. Lou Leon Guerrero's office on Monday.
The governor's statement did not say where the traveler came from or how many people the person had been in contact with. The infected traveler arrived on Guam on Saturday; a positive test was confirmed by the Centers for Disease Control and Prevention the following day, the statement said.
The traveler did not need medical attention and will be monitored for changes in condition, according to the statement.
"The traveler is properly isolated and does not pose a danger to the local community," Guerrero wrote. "All parties are cooperative, and we ask that the public stay aware and informed on the signs and symptoms of Monkeypox."
Guam's Department of Public Health and Social Services is working to identify and notify anyone who may have had contact with the traveler, the statement said.
Monkeypox comes from the same family of viruses as variola, which causes smallpox, the CDC website said. Symptoms are similar to smallpox but are generally milder and include a rash on or near the genitals or anus, hands, feet, chest, face or mouth. The rash goes through several stages, including scabbing, before it heals.
Monkeypox is rarely fatal, according to the CDC. Signs of the virus typically emerge within three weeks of exposure and last up to four weeks. The virus is transmissible from the onset of symptoms until the rash has completely healed.
Prior to 2022, the virus had been confined to several central and western African countries, the CDC said. It was detected in Massachusetts on May 17. There are now over 57,000 cases around the globe with nearly half in the United States.
News of Guam's first case comes about six weeks after U.S. Forces Japan confirmed a monkeypox infection at Yokota Air Base in western Tokyo.
A man in his 20s who was affiliated with Yokota went to urgent care at the base hospital on Aug. 4 with symptoms of headache, chills, malaise and rash, according Japan's Ministry of Health, Labour and Welfare. It was the country's third recorded monkeypox infection overall.
---
---
---
---