Army's Pacific leader says exercises are preparation, not reaction to Chinese behavior
By
Stars and Stripes
September 9, 2022
---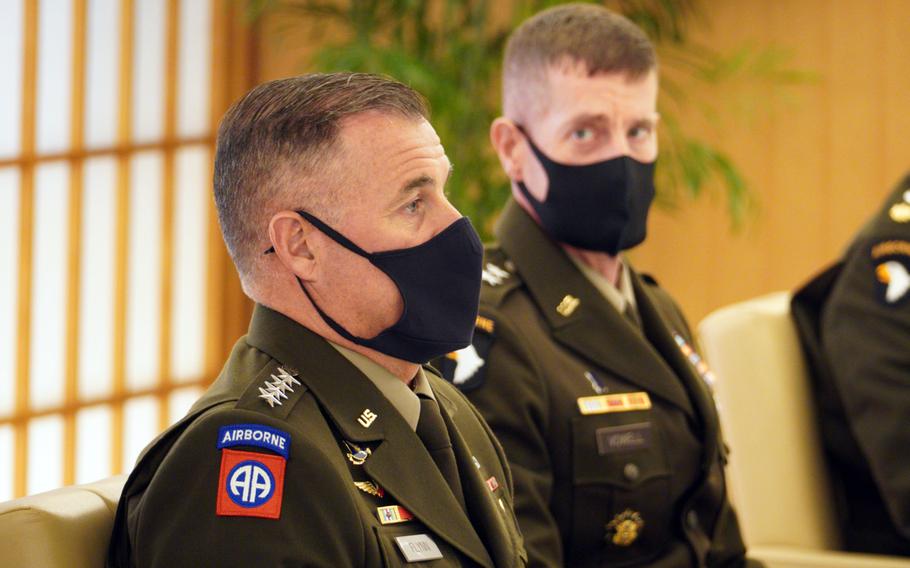 TOKYO – The U.S. and Japanese armies are not reacting to Chinese aggression in the Indo-Pacific when they exercise together as they did last week during the allies' largest ground-force drills, the commander of U.S. Army Pacific said Friday.
The allied armies are simply preparing for a conflict, Gen. Charles Flynn told reporters during a media roundtable at the New Sanno Hotel.
"Many are saying we are being reactive, and I would say we are not," he said. "We are being proactive, and we are doing things well in advance of the way that, at least, the Chinese behaved recently."
Elements of U.S. Army in Japan and Alaska joined up with Japan's Western Army for Orient Shield, a week of training in air assault, infantry combat and anti-tank, sniper tactics and other scenarios around Japan. Troops fired the Javelin anti-tank missile on Aug. 30, a first in Japan.
The main focus of Orient Shield is ensuring the two countries can employ the other's equipment and methods, Flynn said. He said working together builds a bond.
"I think that is because of the network of allies and partners talking to one another, communicating with one another, planning, synchronizing and integrating our operations together so we can exercise, and we can rehearse and we can demonstrate our commitment to one another," he said.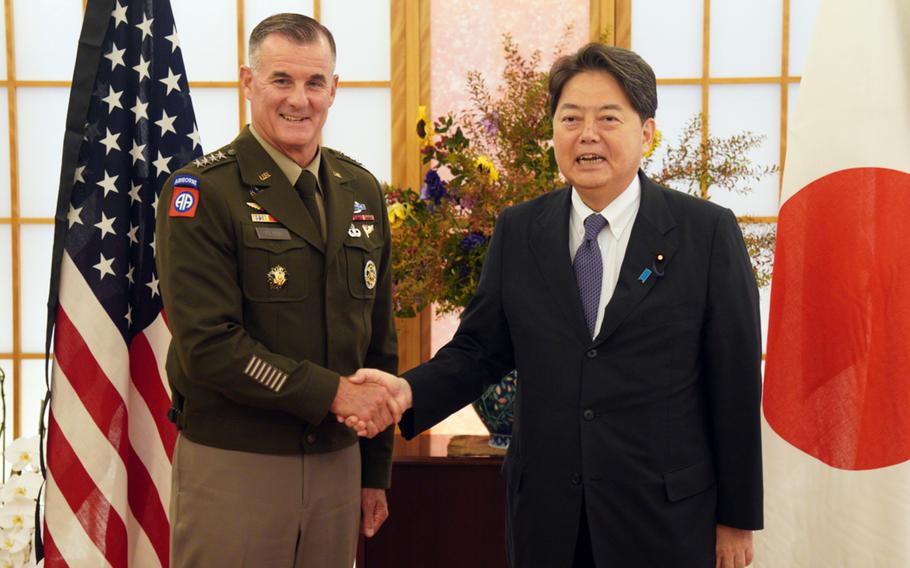 Planning for Orient Shield 22, which began Aug. 27 and concluded Sept. 3, started in March, when staff from the Army and Japan Ground Self-Defense Force spent a week discussing exercise locations and training objectives, according to the Army.
"This isn't something we did in reaction, it was something we had been planning and coordinating for some time," Flynn said. "Orient Shield demonstrates the capabilities that we need to have to defend islands, straits or areas where land, people, air and sea come together. We are going to need joint solutions for a joint problem."
Asked about plans by Japan's ruling Liberal Democratic Party to increase defense spending again this year, Flynn said he considered it a worthy investment.
"Japan is discussing, along with the U.S., and finding ways to increase training, readiness and rehearsals by taking existing exercises that they do routinely and increasing the scope and duration of them," Flynn said. "Increasing the scale, the complexity, the size, the duration of the training that our forces must do together is probably a worthy investment for both the U.S. and the Japanese forces."
Flynn also addressed the legacy of former Japanese Prime Minister Shinzo Abe, who was assassinated July 8 in Nara. Abe's vision of a bolstered Japanese military survives in the joint exercises led by Flynn's Japanese counterparts, he said.
"I have also been able to be part of that legacy from the U.S. side as we train together in exercises like Orient Shield, Yama Sakura, Northwind and Operation Pathways," Flynn said. "So, I think that work that he had put us to task on is bearing fruit today as our forces work together to maintain a free and open Indo-Pacific."
---
---
---
---