Four years later, mother of Marine found dead on Okinawa base still seeking answers
By
Stars and Stripes
September 2, 2022
---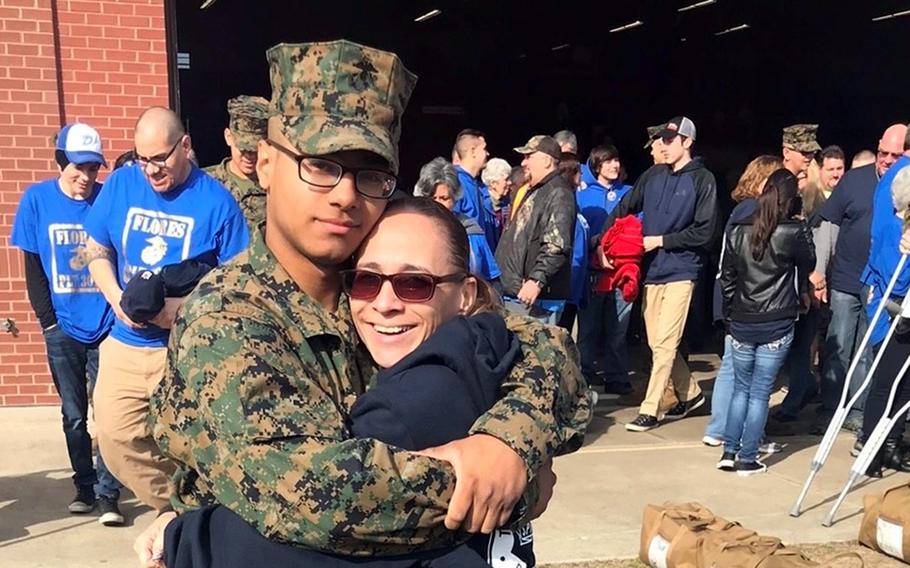 CAMP HANSEN, Okinawa — Four years after his decomposing body was found in a ditch on this Marine Corps base in Japan, Pfc. Ronald Valentin's death remains unsolved.
Around 9 p.m. on Aug. 31, 2018, Valentin, 21, reportedly left a small party in a barracks room at Camp Hansen, one of six Marine installations on the island. A search party of more than 100 Marines found his body six days later.
An autopsy found Valentin had suffered a fatal skull fracture.
His mother, Gloria Ortiz, believes her son is a homicide victim, based on what she said naval criminal investigators told her. She holds onto hope that her questions will one day be answered.
"My son was murdered, and somebody knows something and they're not talking," Ortiz told Stars and Stripes by phone Aug. 19. "I'm hoping that they find it in their heart, that they talk."
The Naval Criminal Investigative Service is offering a reward of up to $5,000 for information related to Valentin's death, spokesman Jeff Houston said Aug. 29.
Both NCIS and Marine Corps Installations Pacific, to which Valentin was assigned, declined comment last month, citing the ongoing investigation.
Ortiz provided Stars and Stripes with copies of investigation reports she was given by NCIS.
Born in New Jersey but raised about 50 miles northwest of Boston in Fitchburg, Mass., Valentin was family oriented and enjoyed working and playing basketball and video games, Ortiz said. He had dreams of starting his own fashion brand.
"He was a very sweet young man," she said.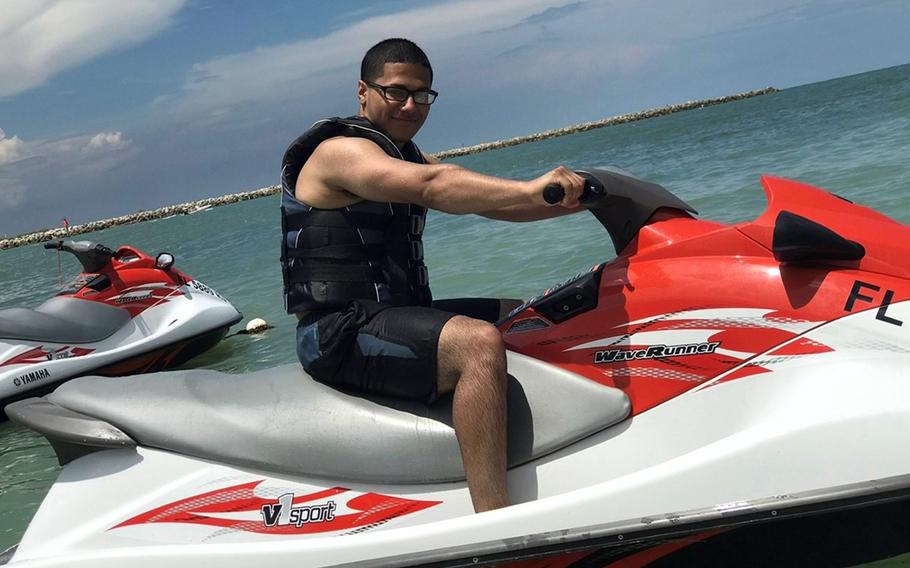 Valentin enrolled at the University of Maine after graduating from Fitchburg High in 2015, his mother said. In 2017, he enlisted in the Corps and in June 2018 reported to MCIPAC's Headquarters and Support Battalion at Camp Butler, Okinawa, according to records Ortiz provided.
Five-day disappearance
Investigators pieced together Valentin's disappearance based on interviews with the Marines who last saw him. He arrived that evening at building 2446 and the second-floor barracks room of a Marine he'd only recently met, according to multiple redacted NCIS witness statements. Valentin brought along a 12-pack of beer.
Several male Marines and at least two female Marines were present, the statements said. They played video games and listened to music; the women danced.
At approximately 9 p.m., Valentin unexpectedly left the room, an unnamed witness told investigators.
The statements did not indicate how long Valentin was gone before they started looking for him. The party's host, identified only as Escobar, said he stepped outside and called Valentin's name, though other witnesses did not recall this.
Escobar told investigators he messaged Valentin via Snapchat and received an unintelligible reply of random letters, which was automatically deleted by the application after it was read.
Five days after he walked out of the party, Valentin was still missing. His roommate reported him missing to the Provost Marshal's Office after Valentin missed work at the Hansen post office, a redacted statement said. He also filed a missing person's report with Japanese police.
Valentin's disappearance didn't initially raise flags with his command because it happened on the first day of the four-day Labor Day holiday weekend granted to many troops serving overseas.
Several transactions posted to Valentin's bank account after he disappeared, but it is unclear if any were charged after his death. A Navy Federal Credit Union spokesperson did not respond to an email Aug. 5 seeking comment.
Blunt force head injury
On Sept. 6, authorities mounted a basewide search of Hansen with tracker dogs, Marine helicopters and more than 100 Marines on the ground. They found Valentin's body that afternoon inside a drainage ditch in a remote corner of the base, adjacent to building 2134, a 9th Engineer Support Battalion warehouse, records show.
The same day, Escobar returned a backpack Valentin left behind to the post office where he worked, a redacted NCIS report said. Inside were his wallet, dog tags, military paperwork and a pair of glasses.
Ortiz said her son would not have left those items behind. She said his vision was poor and he would have worn his glasses when he left the room.
Valentin's skull had been fractured, according to an autopsy report by Dr. Sherry Jilinski, a Navy commander and pathologist at Naval Hospital Okinawa at the time. She listed the cause of death as "blunt force head injury."
"The head injury may have been sustained in a fall but there is not enough evidence to support this or to exclude a direct impact to the head," Jilinski wrote. The manner of Valentin's death is officially "undetermined."
Escobar told investigators he and Valentin had been drinking, but the autopsy report's toxicology screen showed no drugs or alcohol in Valentin's system.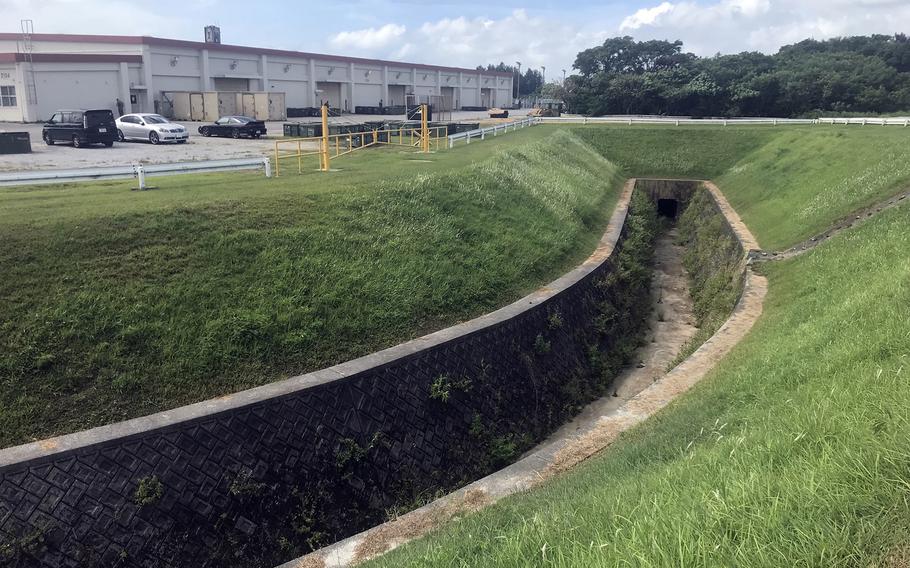 'They're holding stuff back'
Valentin's former commander, Col. Vincent Ciuccoli, now the head of the Philadelphia Navy Reserve Officers Training Corps Consortium, said he is still troubled by the incident and the fact no one reported him missing for five days.
After Valentin was flagged for an unauthorized absence, the command met with Marine security forces, looked at the logbook to his barracks and around his room to see if anything appeared awry, according to a redacted NCIS statement given by an unnamed postal director. They also took pictures from his Instagram page and made fliers.
Ciuccoli said he also found statements made by the last people who saw Valentin alive to be unsettling.
"They didn't seem as concerned as I would have wanted them to be," he told Stars and Stripes by phone on Aug. 19. "There was always that weird feeling that they're holding stuff back."
Ortiz blames the Marine Corps for failing to keep her son safe and NCIS for not pressing harder to solve the case. She hopes someone will come forward and give "Ronny" justice.
"We knew we had to be prepared that he would go to war and that anything could happen, but not this, being murdered by his own brothers, on base, too," Ortiz said.
---
---
---
---