US aircraft, artillery pound militants in Syria after rocket attack
By
Joseph Ditzler and Caitlin Doornbos
Stars and Stripes
August 25, 2022
---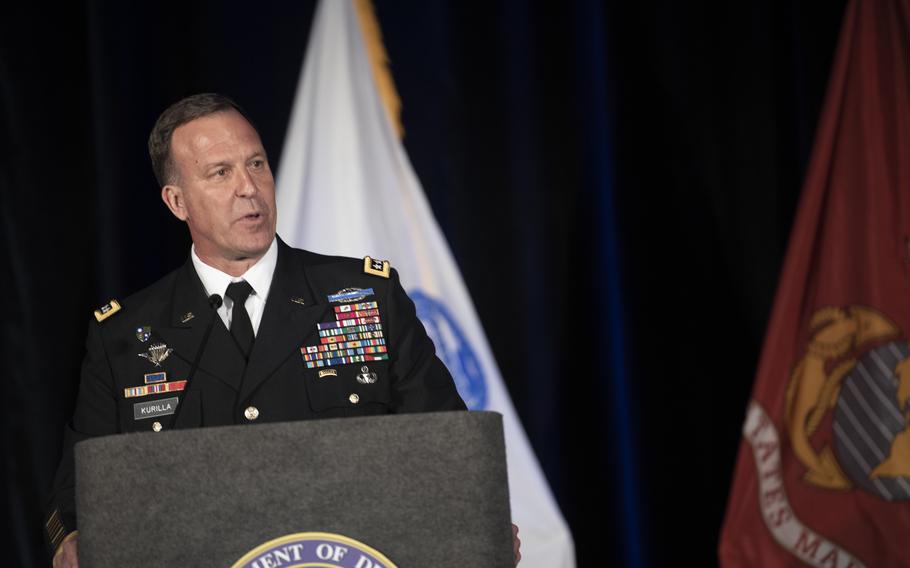 U.S. forces struck back with airstrikes and artillery, killing at least four Iranian-backed militants in response to rocket attacks in Syria that injured three Americans, the Central Command said Thursday.
Several rockets landed around 7:20 p.m. local time Wednesday inside the perimeter of Mission Support Site Conoco in northeast Syria, according to the release. Shortly after, additional rockets landed near Mission Support Site Green Village.
One U.S. service member in Mission Support Site Conoco was treated for a minor injury and returned to duty. Two others were evaluated for minor injuries, CENTCOM said.
The U.S. responded with AH-64 Apache attack helicopters, AC-130 gunships and M777 howitzers to strike "Iran-affiliated militants," killing at least four militants and destroying seven of their rocket launchers, CENTCOM added.
CENTCOM said the U.S. was not seeking conflict with Iran but would "continue to take the measures necessary to protect and defend our people."
"We will respond appropriately and proportionally to attacks on our service members," CENTCOM commander Gen. Michael "Erik" Kurilla said in a statement. "No group will strike at our troops with impunity. We will take all necessary measures to defend our people."
Kurilla said the U.S. had responded "appropriately and proportionally" to the militant attacks on Americans in Syria.
Wednesday's attacks occurred a day after U.S. airstrikes in Syria on sites associated with Iran's Revolutionary Guard Corps, according to CENTCOM.
Those strikes targeted a camp run by Shiite fighters from Afghanistan, and killed at least six Syrian and foreign militants, according to The Associated Press.
Iran has denied any ties to the groups targeted in the recent attacks.
The clashes have taken place at a sensitive time in relations between the United States and Iran as multinational talks on reviving the Iran nuclear deal are reported to be making progress.
The talks are aimed at preventing Tehran from developing nuclear weapons.
U.S. officials have insisted there is no link between the strikes and negotiations to revive the deal.
---
---
---
---