Biden-directed airstrikes target Iran-backed groups in Syria
By
Stars and Stripes
August 24, 2022
---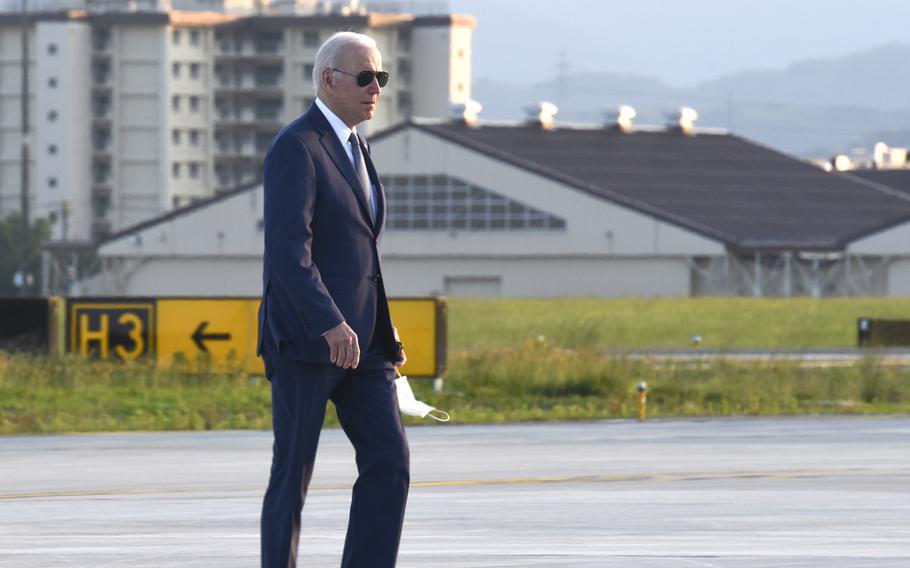 President Joe Biden directed the U.S. military to conduct "precision airstrikes" in Syria on Tuesday to "protect and defend U.S. personnel," according to a statement that day from U.S. Central Command.
The strikes targeted infrastructure in Deir el-Zour used by groups affiliated with Iran's Revolutionary Guard Corps, said the statement attributed to Col. Joe Buccino, the command's communications director.
"The President gave the direction for these strikes pursuant to his Article II authority to protect and defend U.S. personnel by disrupting or deterring attacks by Iran-backed groups," Buccino wrote.
The 11-year-old civil war in Syria has turned the country into a shooting gallery.
The United States last conducted an airstrike there on June 27, killing Abu Hamzah al Yemeni, a senior leader of Hurras al-Din, a terrorist group aligned with al-Qaida, the U.S. Central Command said at the time. Yemeni was traveling alone in Idlib province when he was hit.
The war begun to oust President Bashar Assad has devolved into a stalemate, with the country divided between national forces under Assad, Kurds, Turkish forces and opposition and extremist forces, including remnants of the Islamic State.
About 900 U.S. troops are based in Syria supporting their partners.
On Aug. 16, a Turkish airstrike killed 11 people, including Syrian government troops, near its border in northern Syria, Voice of America reported that day. Turkey supports Assad's opposition, generally, but clashes with Kurdish militias supported by the U.S. and fighting Assad.
That attack occurred west of the northern town of Kobani amid tensions between U.S.-backed Kurdish fighters and opposition fighters backed by Turkey.
Two days later, Israeli missile attacks on Syria killed three Syrian soldiers Aug. 14 and wounded three others in the countryside near the capital, Damascus, and in Tartous, a province on the Mediterranean coast, according to the Al Jazeera news network.
Since 2011, Israel has struck Syria hundreds of times by air, hitting Iran-backed forces and Hezbollah fighters along with Syrian government positions, according to Al Jazeera.
Russia, an Assad ally, pounded the Syrian desert shelters of a terrorist group, Liwa Shuhada al-Qaryatayn, on Aug. 4, with unspecified casualties, Newsweek reported Aug. 5. It was Russia's second known strike near a U.S. base in Syria in as many months, according to the report.
---
---
---
---