RIMPAC maritime exercise ends as China flexes its naval might around Taiwan
By
Stars and Stripes
August 5, 2022
---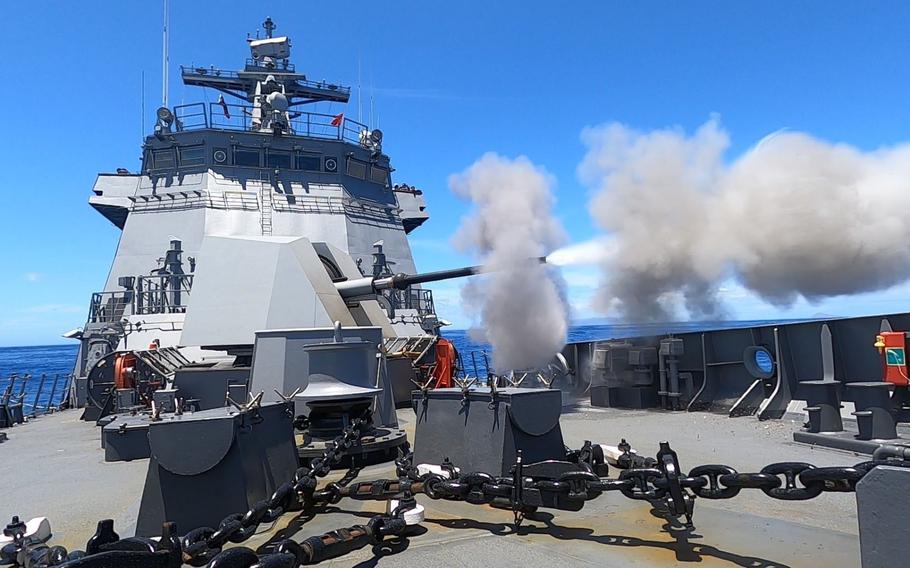 FORT SHAFTER, Hawaii — The massive Rim of the Pacific maritime exercise ending Thursday in Hawaii serves to deter escalation by China's military, even as its navy conducted live-fire drills around Taiwan, the commander of U.S. 3rd Fleet said Wednesday.
Navies from 26 nations took part in RIMPAC for the past month with 38 ships, four submarines, 170 aircraft and roughly 25,000 personnel, primarily in waters near Hawaii and several drills in Southern California.
"By coming together, I do believe it's a deterrent to anyone who would try to challenge the current rules-based order that has made us so prosperous as part of a free and open Indo-Pacific," Vice Adm. Michael Boyle, commander of 3rd Fleet and RIMPAC, told reporters during a conference call Wednesday.
"By coming together as this group of nations, we're not just talking about being like-minded; we are demonstrating it. We are the manifestation of like-minded nations by sending, by committing, forces and the money that it takes to have us come together here in Hawaii."
China commenced military exercises Thursday involving its navy and air force in six zones surrounding Taiwan in response to a visit to the island by Speaker of the U.S. House of Representatives Nancy Pelosi.
China regards Taiwan as a breakaway province that must be brought under Beijing's control at some point.
RIMPAC's rewards to participants are already manifest, said Boyle, who was joined on the call by Royal Canadian navy Rear Adm. Christopher Robinson, the exercise's deputy commander.
"I think the biggest lesson from this RIMPAC was our focus on being more adaptable and so having a less scripted program and a less scripted design," Boyle said.
Scripted scenarios enhanced training between tactical units on ships, submarines and aircraft, he said.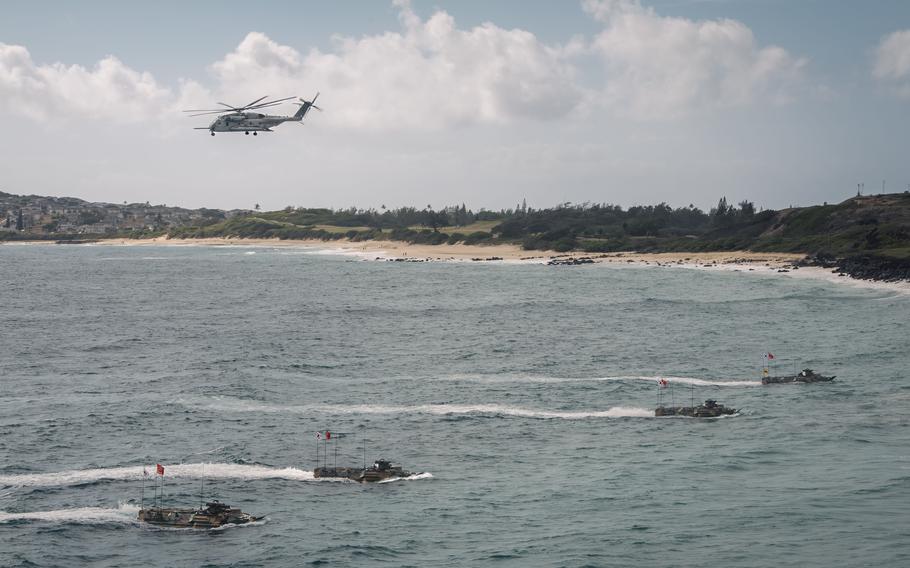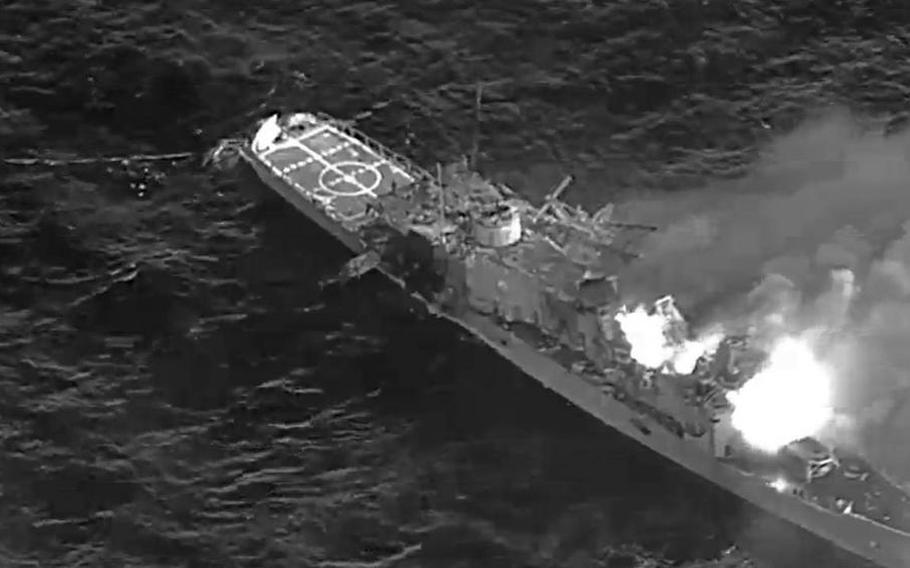 But the exercise took a looser form during its latter days, putting leaders face to face with the unpredictability of a real crisis, he said.
"The last five or six days of the exercise was really a little bit of free play, and by 'free play' I mean we let the environment and those who were acting as hostile forces in the exercise determine how the scenario would unfold," Boyle said.
"That gave an opportunity for all the forces to have to kind of think it through: I don't know what's going to happen today or tomorrow. That type of learning will make us better postured to handle any kind of situation, whether it's a humanitarian assistance/disaster response scenario, all the way up to some sort of crisis to where we're looking for each other's help."
Robinson highlighted other achievements:
• South Korean Rear Adm. Sang-min Ahn commanded RIMPAC's amphibious task force, a first for that nation.
• Singapore navy Col. Kwan Hon Chuong served as the sea combat commander, also a first for that country.
• Australia's amphibious ship HMAS Canberra embarked two U.S. Marine Corps MV-22 Osprey aircraft for the full duration of the exercise.
• Royal Malaysian navy ship KD Leskir conducted its first live missile firing outside Malaysian waters.
• First embedded use of the MQ-9A and MQ-9B unmanned aerial drones.
Boyle touted the level of integration made by the U.S. Navy's four unmanned surface vessel prototypes: Sea Hunter, Seahawk, Nomad and Ranger.
"In this RIMPAC we really did not worry about the unmanned systems by itself," Boyle said. "We did not worry about collisions. We did not worry about losing control. We did not worry about it operating within the formation of other ships for extended periods of time. So that shows how mature unmanned systems have become.
"So, for [the U.S. Navy], that means we will now look to which ones are best of breed, which ones we might fund, and how they might be integrated into the force moving forward," he said. "So, I think we're beyond the question of will they ever be here; they're definitely going to be here. RIMPAC allowed us to mature the technology."
---
---
---
---