Japan says Russian aggression may alter the military balance in the Indo-Pacific
By
Stars and Stripes
July 22, 2022
---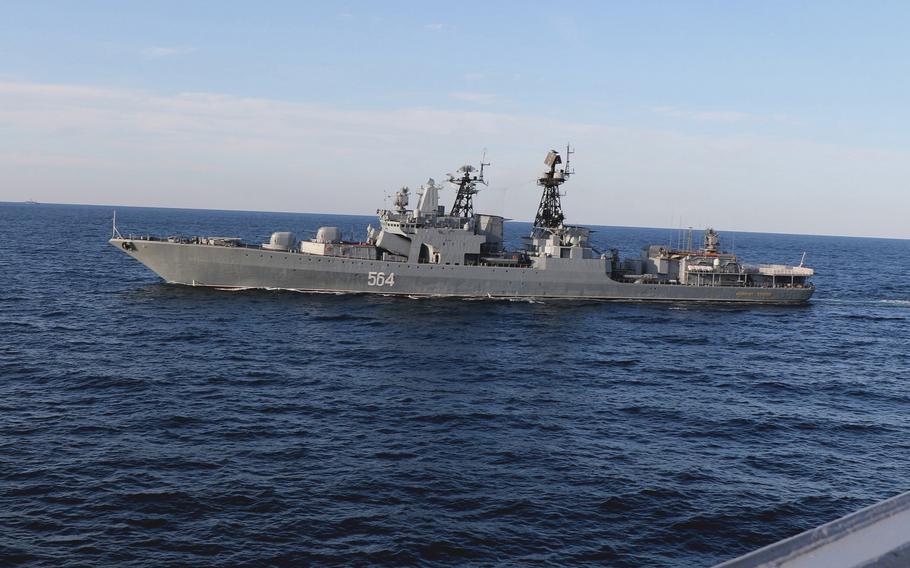 TOKYO — Japan's Ministry of Defense outlined its priorities, and deepest concerns, in its annual white paper that devotes twice as many pages to Taiwan as last year's outlook.
"Defense of Japan 2022," released Friday, also adds a chapter dedicated to Russia's 5-month-old war against Ukraine.
Russia's aggression against its neighbor is "a serious violation of international law prohibiting the use of force and of the UN Charter," according to this year's paper.
"Such unilateral changes to the status quo by force have shaken the very foundation of the whole international order, not only in Europe, but in Asia, as well," the paper states.
Russian national power in the medium- to long-term may decline, altering the relationship between China and the U.S. and the regional balance of power, but to do nothing would likewise imperil the existing order, according to the ministry.
"Tolerating Russia's aggression may imply that unilateral changes to the status quo by force are acceptable in Asia and other regions," the paper states. "These trends warrant concern and must continue to be closely watched in the future."
On Taiwan, the paper predicts a widening gap in military strength will continue to favor China. A stable environment surrounding Taiwan is "critical" to Japan's security, the white paper states, but the island democracy about 300 miles southwest of Okinawa figures prominently in the competition between the U.S. and China.
The U.S. under President Joe Biden continues to identify China as its "most serious competitor" that challenges U.S. security, prosperity and democratic values.
Biden in May said the U.S. would defend Taiwan from an attack by China, although the "One China" policy acknowledges Beijing's view that it has sovereignty over the island. China says Taiwan must be reunited with the mainland.
Chinese military trends "intensifying in recent years" behind a lack of transparency are a grave concern to Japan and the international community, the paper states.
Chinese ships have recently circumnavigated Japan. These include two guided-missile destroyers and a replenishment oiler spotted near Japan's main islands in June.
Military cooperation between China and Russia in the region around Japan has also accelerated and must be closely monitored, according to the ministry's report.
In late June, three Chinese naval vessels circumnavigated Japan; seven Russian warships made a similar journey around the same time.
On July 5, two Chinese coast guard vessels entered waters Japan claims as its territory around the Senkaku Islands. Chinese and Russian vessels were spotted near the Senkakus the previous day.
Russia and China conducted joint bomber flights in November and May and combined their warships into one flotilla that sailed around Japan in October, the paper states.
The ministry noted that China has not criticized Russia's invasion of Ukraine that began Feb. 24, and blamed NATO's "Cold War thinking" for exacerbating Russia's concerns for its security.
North Korea is escalating provocations while world attention is focused on the war in Ukraine, according to the paper. Pyongyang has tested a record number of missiles so far this year, a program focused on improving its ability to breach missile defense networks, according to Japan's analysis.
Prime Minister Fumio Kishida during a meeting with Biden in May committed to strengthening the nation's defense and increasing its defense budget.
Although Japan has gradually increased its defense spending in recent years, it has the lowest ratio of defense expenditures to GDP among its G-7 partners the United States, Canada, France, Germany and Italy, as well as Australia and South Korea, according to the white paper.
Australia, South Korea, the U.K., France and Germany all spend two to three times as much on defense per person compared to Japan.
---
---
---
---