Japan opens borders to more US military relatives as COVID-19 cases climb
By
Matthew M. Burke and Hana Kusumoto
Stars and Stripes
July 22, 2022
---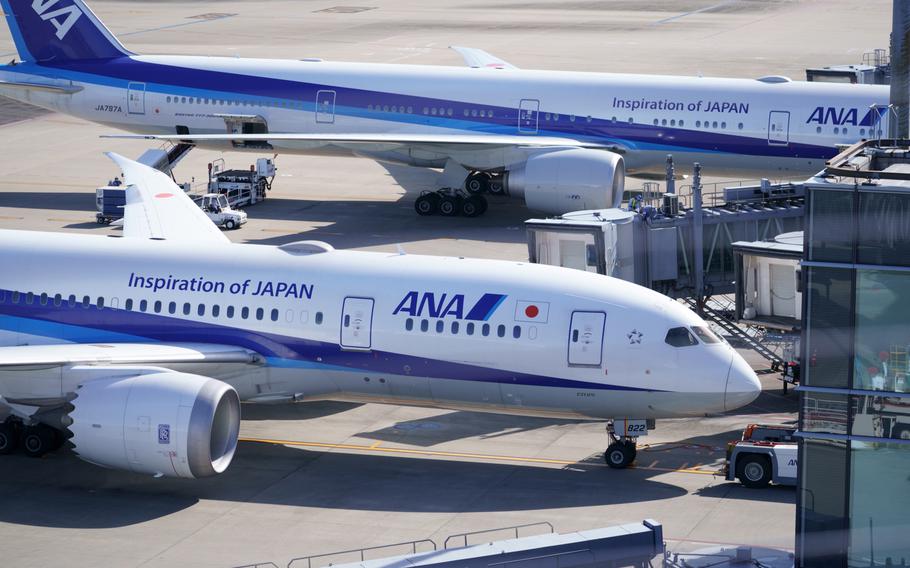 Stars and Stripes is making stories on the coronavirus pandemic available free of charge. See more stories here. Sign up for our daily coronavirus newsletter here. Please support our journalism with a subscription.
TOKYO – Japan is permitting more family members to visit their relatives with the U.S. military even as COVID-19 case numbers exceed previous pandemic records.
The country in March began accepting visa applications for first-degree relatives of long-term residents including the U.S. military population in Japan. First-degree relatives include only immediate family members. The order was extended to all family members last month.
The visa application requires time and paperwork.
Relatives planning to visit a U.S. military family in Japan must first apply to the nearest Japanese consulate for a temporary visa between six and 12 weeks prior to their planned departure date, according to an update from a III Marine Expeditionary Force spokeswoman on Thursday. Temporary visas are valid for three months.
SOFA members – Defense Department civilians and service members covered by the status of forces agreement in Japan – who are sponsoring guests must provide several documents, according to Sgt. Savannah Mesimer. They include an invitation letter, proof of relationship, a photo ID like a driver's license or passport and a military ID or permanent change of station orders.
"Requirements to obtain the temporary visa may vary depending upon the location of the consulate in which the application process is started," Mesimer said.
The SOFA member must also provide an invitation letter addressed to the Japanese ambassador or consul-general. The invitation must include the address where the visitor will stay.
SOFA members should send all required materials to their relative applying for a visa, who in turn must provide them to the Japanese embassy or consulate for their location, Mesimer wrote.
Japan will approve or deny the visa application on a case-by-case basis, she said. Applicants can expect a response generally within about a week.
Templates, application forms and information on Japanese embassies and consulates can be found at www.us.emb-japan.go.jp/j/download/SOFA.pdf.
Travelers inbound to Japan are still required to take a COVID-19 test with a negative result within 72 hours of travel and show proof upon arrival.
Japan on Thursday recorded 186,246 new cases of COVID-19, exceeding the previous pandemic record of 104,345 on Feb. 3, according to public broadcaster NHK and the Johns Hopkins Coronavirus Resource center.
Okinawa between July 14 and Thursday had the highest number of new cases per 100,000 people of any prefecture in Japan, NHK said. The prefecture reported 5,250 new cases on Thursday.
---
---
---
---