Japan-based Marine takes her religious objection to COVID-19 vaccine to trial
By
Joseph Ditzler and Jonathan Snyder
Stars and Stripes
July 22, 2022
---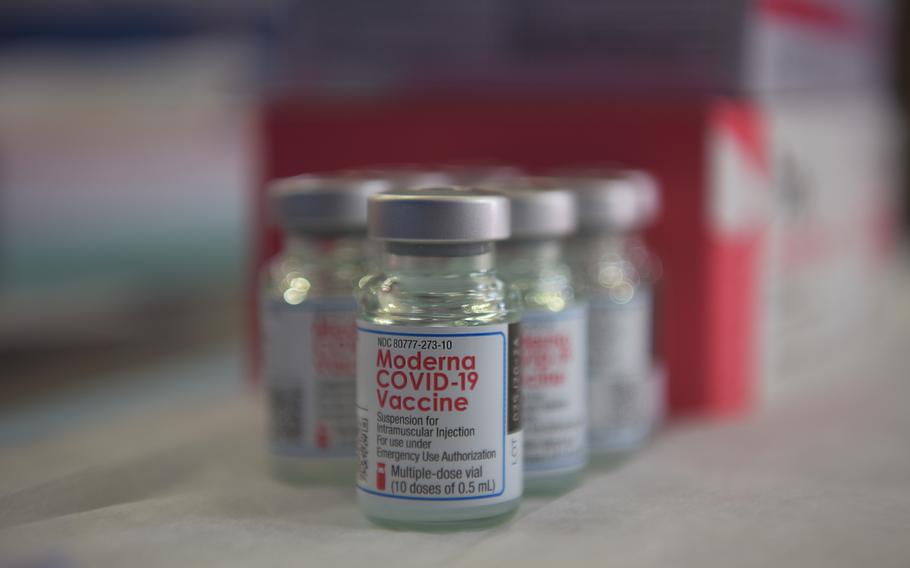 Stars and Stripes is making stories on the coronavirus pandemic available free of charge. See more stories here. Sign up for our daily coronavirus newsletter here. Please support our journalism with a subscription.
MARINE CORPS AIR STATION IWAKUNI, Japan — A Marine in Japan is awaiting court-martial in August on charges she said arose from her refusal to accept the COVID-19 vaccine.
Lance Cpl. Catherine Arnett, 24, declined the vaccines on the basis they are produced using stem cell lines that descend from aborted fetuses, she told Stars and Stripes on July 1. Her request for a religious exemption, she said, was denied by the Marine Corps and again on appeal.
"I believe that I'm protected from not having to get a vaccine if it contradicts my moral conscience or has components of it that now goes against my religious tenets," she said.
Her trial is scheduled Aug. 3-4 at Marine Corps Air Station Iwakuni about 25 miles from Hiroshima, according to the court docket.
The Marine Corps charged Arnett with violating articles 92 and 87 of the Uniform Code of Military Justice. Article 92 alleges failure to obey an order; article 87 alleges missing a movement.
Arnett said she's being prosecuted for refusing to exit the Marine Corps based on her unwillingness to get the COVID-19 vaccine.
Neither the Staff Judge Advocate's office at MCAS Iwakuni nor a base spokesman had responded by Friday to requests for information Wednesday about Arnett's case.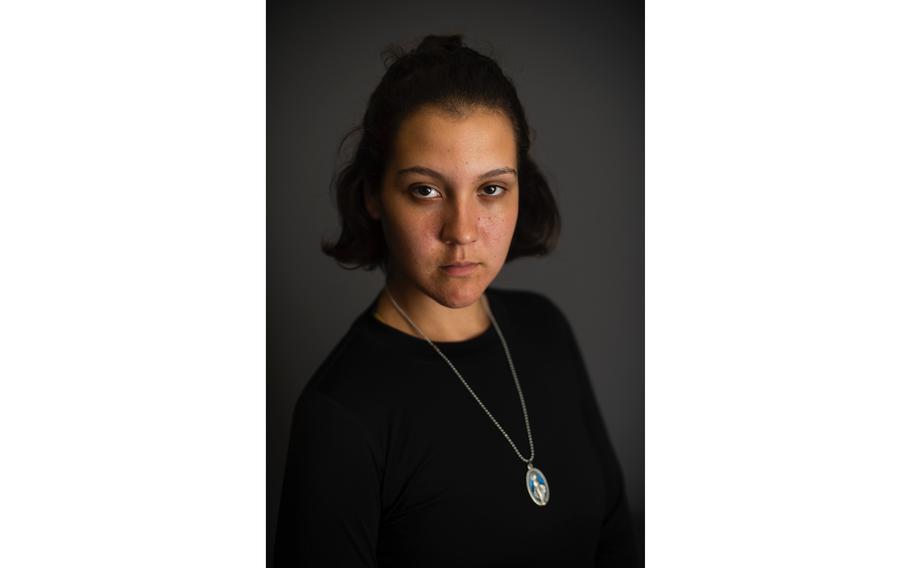 Arnett said she was born in St. Louis but moved to Forth Worth, Texas, at age 4 and enlisted in the Corps at age 20 in 2018. She said the Marines formally charged her on May 23.
"I was raised Catholic and then I strayed from the faith for a little while, didn't really practice, wasn't really interested," she said. "And then this whole COVID thing, I kind of had a reawakening to the faith, I suppose, because the faith stands for, you know, obliging your conscience."
Arnett said she's been at Iwakuni since May 2019, first with Marine Air Logistics Squadron 12, then with Marine Aerial Refueler Transport Squadron 152 for 2½ years. She's now back with the logistics squadron while she awaits her court-martial.
"I like helping Marines but whenever it comes to these, what I consider unlawful and baseless proceedings that followed after the religious accommodation request, I'm just a little bit jaded," she said.
Pharmaceutical companies Pfizer BioNTech and Moderna used fetal cell lines to test their vaccines; Johnson & Johnson used fetal cell lines to develop its vaccine, according to UCLAHealth.org. None of the vaccines contain aborted fetal cells.
Fetal cell lines are grown in laboratories and started with cells from abortions in the 1970s and '80s, according to the website. Today's lines are thousands of generations removed from the original fetal tissue.
The Vatican in a statement in September 2020 said getting vaccinated "does not constitute formal cooperation with the abortion." The document accepts that some people may nonetheless refuse the vaccines out of conscience, but they should "do their utmost to avoid… becoming vehicles for the transmission of the infectious agent."
Arnett said she believes the Vatican declaration is Pope Francis' own opinion and does not stand as church doctrine; "therefore I have every right to object to it and reject Pope Francis' erroneous and invalid opinions."
Several cases are making their way through federal courts that challenge the military's stand on religious objections to COVID-19 vaccines. Federal judges have paused efforts by the Air Force and Navy to discharge or discipline service members while two cases brought by those service members make their way through the courts.
The Marine Corps on Sept. 21 ordered its active-duty troops to get vaccinated within 90 days or risk prosecution for disobeying an order. By July 6, the Corps had discharged 3,069 Marines for refusing the vaccine, the most of any service, according to a monthly update.
The Marines had approved only seven of 3,733 requests it received for religious exceptions, according to the Corps' update in July. Another 602 administrative or medical exemptions were approved.
By comparison, the Air Force by July 12 had approved 104 religious exemptions and rejected 6,803 with another 2,847 pending. It had "administratively separated" 834 airmen for refusing the vaccines.
The Army had discharged 1,037 soldiers for refusing the COVID-19 vaccine, according to an Army statement June 21. Another 3,464 troops were reprimanded for refusing the vaccination order.
The Navy has discharged 1,229 sailors for refusing the COVID-19 vaccine, according to the Navy's June 22 update, its most recent.
The Navy has approved none of the 3,368 active duty and 867 Reserve requests for a religious accommodation it has received, according to Holland & Knight, a Tampa, Fla., law firm, that tracks federal cases online.
---
---
---
---