Suspected rocket fire Sunday from North Korea, South's military says
By
Stars and Stripes
June 13, 2022
---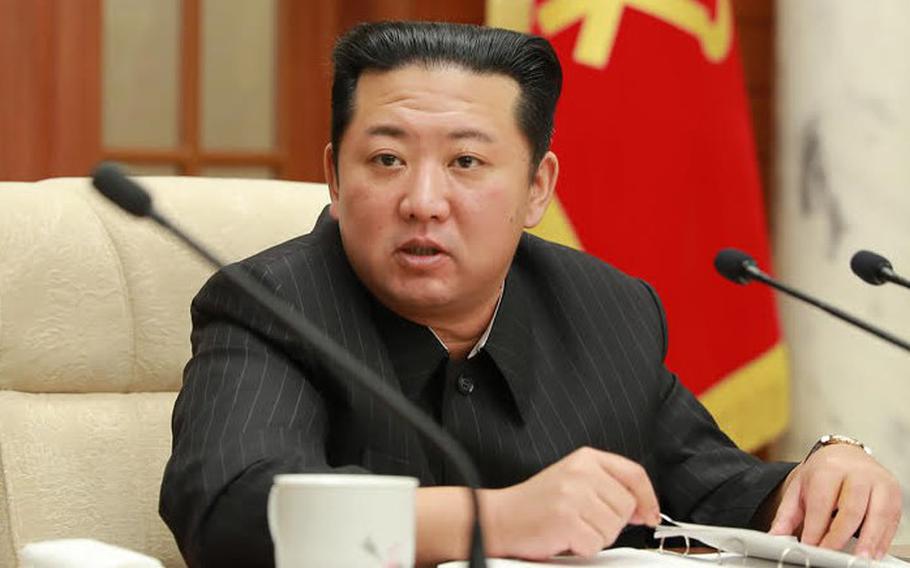 CAMP HUMPHREYS, South Korea — North Korea apparently fired short-range multiple rocket launchers Sunday morning, according to the South Korean Joint Chiefs of Staff.
The suspected rocket artillery fire was detected between 8:07 a.m. and 11:03 a.m., according to a message from the Joint Chiefs of Staff.
"Our military tightened surveillance and vigilance, and South Korea and the U.S. are maintaining a thorough readiness posture, working closely together," the Joint Chiefs said in a message.
No further details were available from the Joint Chiefs.
South Korean leaders "were concerned about the fact that North Korea has been consistently improving a range of weapon systems to pose direct threats to our security and reaffirmed the government's stance that it calmly and strictly responds and continues to check situations in the future," according to a separate statement from South Korean President Yoon Suk Yeol's office on Monday.
North Korea's state-run media did not mention the suspected artillery fire in its reports on Monday afternoon.
North Korea may have fired several artillery rounds towards the Yellow Sea in March, according to the South's Joint Chiefs.
North Korea's artillery poses a significant risk to the South in the event of a confrontation, particularly for Seoul and its roughly 10 million residents. North Korea controls around 6,000 artillery systems within range of urban areas in the South, according to a Rand Corp. study from 2020.
The latest incident comes a week after North Korea fired an unprecedented eight short-range missiles in a single event. That series of launches marked the 17th round of missile testing from the communist regime so far this year.
The rocket fires followed a meeting Saturday between South Korean Defense Minister Lee Jong-sup and Defense Secretary Lloyd Austin during the Shangri-La Dialogue, an Asian defense summit in Singapore.
The two defense leaders discussed North Korea's spate of missile launches and planned to coordinate closely on their response to the provocations, according to a statement from the Defense Department.
---
---
---
---