Sailor on Guam arrested on suspicion of murder in death of her 1-year-old daughter
By
Stars and Stripes
June 8, 2022
---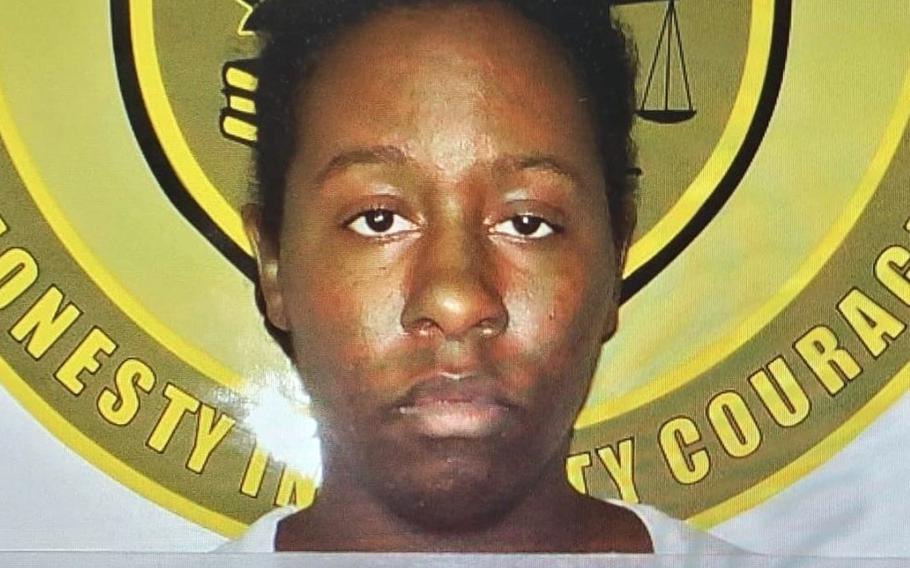 A 28-year-old Navy petty officer was arrested Tuesday on Guam in connection with the death of her 1-year-old daughter last month.
Iehsa Nichelle Copeland is being held at the Department of Corrections Women's Facility on suspicion of aggravated murder, aggravated assault, family violence and child abuse, Chief of Police Stephen Ignacio said Tuesday at the Guam Police Department.
The case has been forwarded to the Office of the Attorney General of Guam, Ignacio said at a news conference. An off-island autopsy was performed on Sunday.
"The death has been ruled as a homicide, and the cause of death was asphyxia due to drowning," Ignacio said.
Copeland is the only suspect in the child's death, he said.
She has been stationed on Guam since March, Ignacio said.
She is an electrician's mate 2nd class assigned to the USS Emory S. Land, a submarine tender, Lt. Cmdr. Kelli Roesch, a spokeswoman with Joint Region Marianas, said in a phone interview Tuesday.
Copeland was first taken into custody on May 22 after threatening suicide as she stood on a 400-foot seaside cliff with her daughter in a harness strapped to her chest.
The toddler appeared "unconscious, immobile and lifeless" as the police department's crisis negotiation team attempted to coax her from the cliff, known as Two Lovers Point, Ignacio said.
Negotiators convinced her to hand over the child, who was taken to Guam Regional Medical City where she was pronounced dead.
Several hours later, Copeland was talked off the ledge and taken to Naval Hospital Guam. She was later transferred to the Guam Behavioral Health and Wellness Center for assessment, Ignacio said.
Guam police detectives and agents with the Naval Criminal Investigative Service interviewed Copeland before her arrest, Ignacio said. The investigators concluded that the child died at a private residence off base, and that the Guam police have jurisdiction over the case, he said.
---
---
---
---