Distraught mother talked out of cliffside suicide on Guam is a US sailor
By
Stars and Stripes
May 26, 2022
---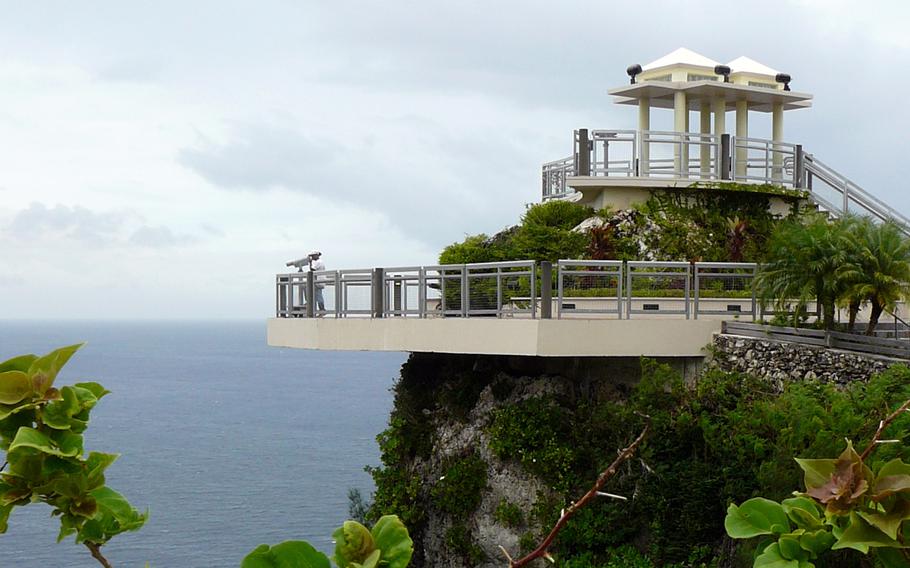 A suicidal mother whom police coaxed away from the ledge of a 400-foot seaside cliff on Guam after several hours on Sunday is a U.S. sailor stationed on the island, the Navy confirmed Wednesday.
The sailor, whose name and age have not been released, was carrying her 1-year-old daughter, who was later pronounced dead at a hospital, the Guam Police Department said in a news release Sunday.
The Navy is working with the police department's investigation of the death, Lt. Cmdr. Kelli Roesch, a spokeswoman with Joint Region Marianas, said in a phone interview Wednesday.
She referred all other questions to the Guam police, which did not provide an update requested by Stars and Stripes on Wednesday.
Police were called early Sunday morning to Two Lovers Point, a popular tourist site on the northwest side of Guam, where a distraught woman was holding her child, the police news release said.
After several hours, members of the department's crisis negotiation team convinced the woman to hand over the child, who was unresponsive at that point, the release said.
The child was taken to Guam Regional Medical where she was pronounced dead, the release said.
An off-island medical examiner is scheduled to perform an autopsy at the request of the Guam Office of the Attorney General, the Guam Daily Post reported on Wednesday.
The sailor was taken to U.S. Naval Hospital Guam, the Post reported.
The Navy has been struggling to cope with a spate of suicides among sailors assigned to the aircraft carrier USS George Washington, which has been drydocked in Virginia since 2019 for an extensive overhaul.
Seven sailors have taken their lives in that time, including three within one week in April.
Master Chief Petty Officer of the Navy Russell Smith told a House committee last week that it is currently taking more than a month for sailors struggling with thoughts of suicide to get a mental health appointment.
---
---
---
---