ANALYSIS
Experts differ over impact of Ukraine war on China-Russia collaboration
By
Stars and Stripes
May 16, 2022
---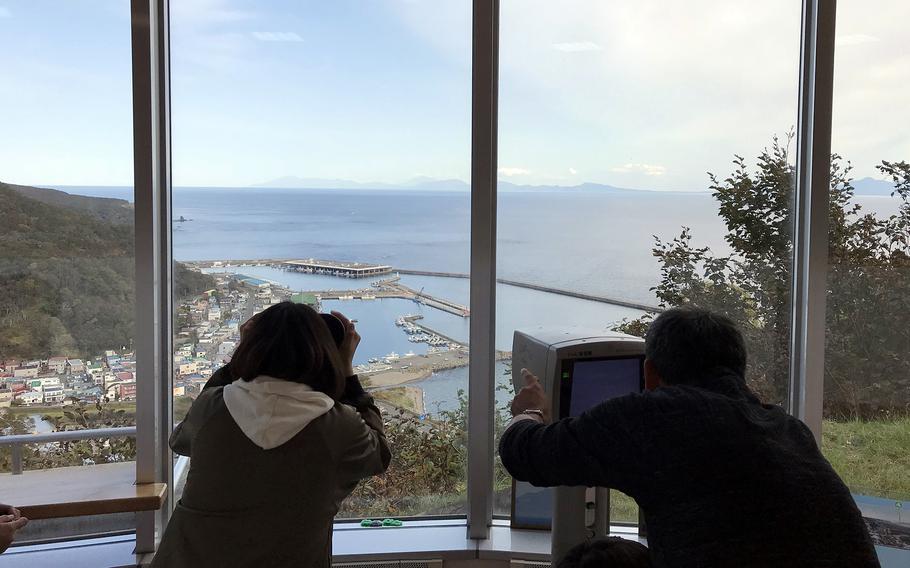 The war in Ukraine may change the relationship between Russia and China, but experts disagree on whether the nuclear-armed regimes will draw closer, or if their Western Pacific partnership will suddenly chill.
In the event its powerful neighbors move together to disrupt the global order, Japan must be alert to increased threats to its security, said Robert Ward, Japan chair at the International Institute for Strategic Studies.
The war in Ukraine "will accelerate efforts by Russia and China to bypass Western control," he told reporters Thursday at the Foreign Correspondents' Club of Japan in Tokyo. China seeks stability while Russia thrives on instability, yet the two nations' interests converge, Ward said.
"Each has a desire to undermine the democratic rules-based order," he said. "There is much they can gain by collaborating."
Japan is going to have to face up to the Russia-China partnership moving from words and ideas to potentially an "operational working relationship," Ward said.
But that scenario seems unlikely, according to James Brown, an international affairs expert at Temple University's Japan campus.
"Beijing has, of course, provided Moscow with rhetorical support, but the Chinese leadership will be reluctant to deepen military ties at this time as it would be seen as an endorsement of Russia's brutal yet chaotic military actions," he told Stars and Stripes in an email Monday.
No significant military drills by Russia and China have taken place since the invasion began on Feb. 24, Brown said. In January, the two powers and Iran held a joint naval drill in the Indian Ocean aimed at boosting maritime security, Voice of America reported Jan. 21.
In October, five Russian and five Chinese vessels, including destroyers and frigates, passed together from the Sea of Japan to the Pacific Ocean through the Tsugaru Strait, the narrow waterway that separates the major Japanese islands of Honshu and Hokkaido.
"Given Russia's unimpressive military performance, some in China will also be reassessing Russia's value as a military partner," Brown said.
Nonetheless, Beijing continues to trade with Moscow despite punishing economic sanctions against Russia imposed by other countries.
Tokyo alone imposed more than a dozen sanctions on Moscow. In turn, Russia halted talks over a post-World War II peace treaty with Japan and ended visa-free entry for former residents of four Russian-controlled islands north of Hokkaido.
Japan and Russia never signed a peace treaty after the war, and the status of the four islands captured by the Soviets has been a sticking point for more than seven decades. Russia has built military facilities on the disputed islands, which it calls the Southern Kurils and Japan refers to as its Northern Territories.
Paul Buchanan, an American security expert based in Auckland, New Zealand, agrees the China-Russia relationship is likely to strengthen.
"If Russia manages to acquit itself in the Russo-Ukrainian War and achieve something out of it, it can still engage [China] as a peer equal," he said in an email Monday. "But if, as I suspect, Russia will come out of the war battered and degraded as a conventional military power and isolated diplomatically while weakened economically, [China] will have leverage when it comes to offering military resupply and logistical support as well as economic aid and diplomatic cover."
China could extract concessions from Russia regarding northern basing rights, port access and longer-range air and sea patrols in the Bering Sea, Bering Strait, Kamchatka Peninsula, Chukchi Peninsula, Chukchi Sea and into the Arctic Ocean, he said.
That would allow the Chinese navy easier access to the Aleutian Islands and other U.S. possessions in the Bering Sea and Bering Strait, plus improve China's ability to lay claims on Arctic resources not claimed by other states, Buchanan said.
"The Japanese would be wise to contingency plan for this type of upgraded [Chinese] military presence if Russia fares poorly in Ukraine and decides to strike a deal with [China]," he said.
But a weakened Russia may not allow China to access its bases in Vladivostok or on the Kurils, Brown said.
"The level of trust between China and Russia is nowhere near the level of that between the U.S. and Japan," he said. "The Russian military would not welcome allowing China close access to the Pacific Fleet at Vladivostok. The Kurils are also strategically sensitive as the Russian military there serve to control access to the Sea of Okhotsk, which plays a key role in Russia's nuclear strategy as a bastion for its [ballistic missile submarines]."
---
---
---
---