Two US troops arrested for separate vandalism, drunken driving in South Korea
By
Stars and Stripes
March 29, 2022
---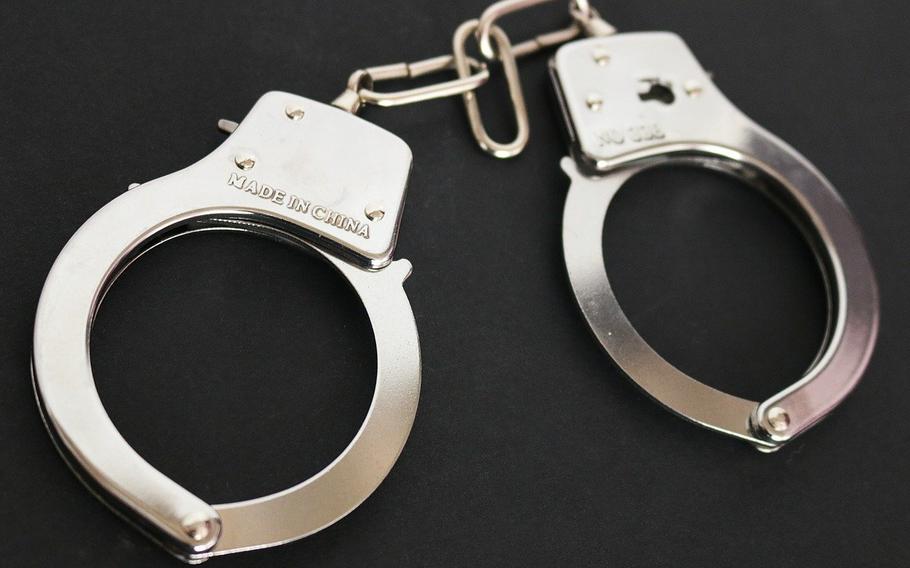 CAMP HUMPHREYS, South Korea — Two U.S. service members are under investigation by South Korean police in unrelated cases of vandalism and drunken driving in Pyeongtaek city last week, according to authorities.
Police arrested a roughly 30-year-old Army warrant officer for drunken driving after he made an illegal U-turn, collided with a taxi and drove away around 1:30 a.m. Thursday, a Pyeongtaek traffic officer told Star and Stripes by phone Monday.
The officer declined to identify the warrant officer, who was eventually turned over to U.S. military police. His blood-alcohol content measured higher than the 0.03% legal limit in South Korea, the traffic officer said. He did not specify the warrant officer's blood-alcohol at the time of his arrest, although local news agencies reported he measured 0.183%.
Some government officials in South Korea customarily speak to the media on condition of anonymity.
The taxi driver chased the warrant officer's vehicle and managed to pull it over, the Pyeongtaek officer said. An argument ensued between the taxi driver, his two passengers, the drunken driving suspect and another U.S. service member who appeared on the scene, according to the traffic officer. He said Pyeongtaek police took the warrant officer into custody.
In a separate case, Pyeongtaek police used a Taser to stop a U.S. service member suspected of scratching 14 vehicles and cutting a convenience store canopy on Sunday morning, a police supervisor told Stars and Stripes by phone Monday. Police officers dispatched to a disturbance call on the city's north side found a "completely intoxicated" service member wielding a knife, the supervisor said.
The supervisor identified the service member as a male about age 20 but declined to provide his name because the case is under investigation.
Confronted by police, the service member ran about 200 yards before police used a Taser to stop him, the supervisor said. He was also turned over to U.S. military police, the supervisor added.
U.S. Forces Korea declined to comment or to provide additional information about either case, a spokesman for the command told Stars and Stripes on Tuesday.
"This type of behavior does not represent USFK's values or the respect we hold for Korean people or their culture," Army Col. Lee Peters said in an email. "As these are ongoing investigations, we will not provide any additional comments or statements until the investigations are complete."
Roughly 28,500 U.S. troops are stationed in South Korea, the majority of them in Camp Humphreys in Pyeongtaek.
Stars and Stripes reporter YooKyong Chang contributed to this report.
---
---
---
---