US military lifts Seoul travel ban as South Korea continues to wrestle with COVID-19
By
Stars and Stripes
March 24, 2022
---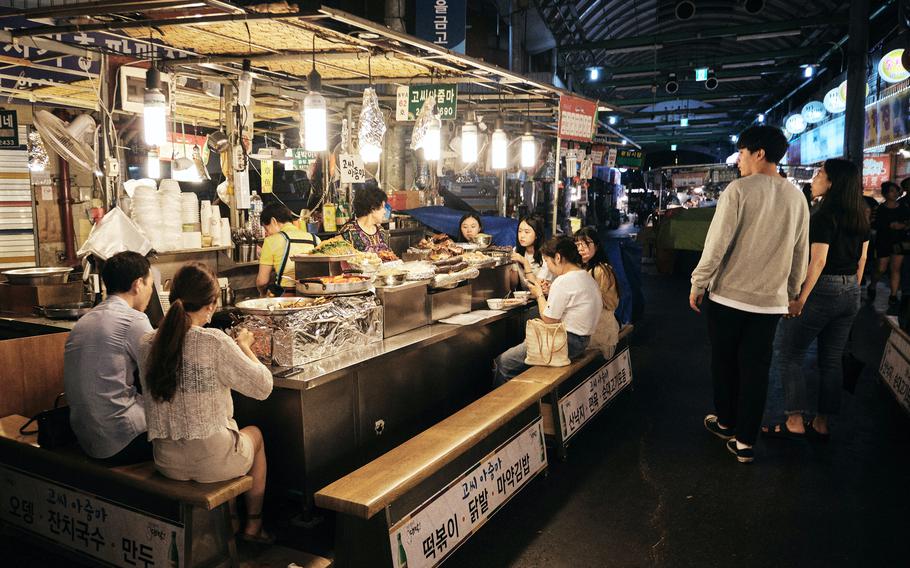 CAMP HUMPHREYS, South Korea — The command overseeing U.S. troops in South Korea has lifted its pandemic ban on nonessential travel to Seoul after keeping the city off-limits more than three months.
U.S. Forces Korea did away with the ban on Thursday, according to a news release. The command is responsible for about 28,500 service members, along with civilian employees, contractors and their families.
USFK reminded its population to adhere to all South Korean rules and regulations aimed at stopping the spread of COVID-19. "USFK will continue to monitor and assess the COVID environment and will make additional adjustments to protect the force and our mission," the release said.
Meanwhile, South Korea continued to wrestle with a surge in new cases. It reported a pandemic one-day high of 470 deaths on Wednesday, and 395,598 new infections, according to the Korea Disease Control and Prevention Agency's update on Thursday.
South Korea reached a pandemic peak of 621,205 cases on March 17, according to the KDCA.
Seoul consistently set the pace for COVID-19 in South Korea until the omicron wave began to build in late 2021. Gyeonggi province, the most populous province and the home of Camp Humphreys and Osan Air Base, started to show the most new infections.
Gyeonggi reported 107,472 new cases Wednesday; Seoul accounted for 77,770, according to KDCA's update.
USFK counted 485 new cases in a weeklong period ending Monday. The command counted 302 new cases the prior week.
USFK announced no other pandemic policy changes Thursday. Indoor dining at restaurants and visits to movie theaters are allowed, but military personnel are still banned from off-post bars, clubs, saunas, spas and karaoke businesses.
Leisurely visits to the capital city were banned on Jan. 8 after USFK increased its health protection condition from Bravo to Bravo-plus.
The military's COVID-19 infections hit a pandemic peak after the holiday season with 1,599 cases between Jan. 4 and 11. USFK then heightened its social distancing measures "due to the associated risk of potential exposure to virus."
USFK relaxed its COVID-19 mitigation measures this month as the South Korean government loosened restrictions throughout the country. On Tuesday, a day after South Korea dropped its mandatory quarantine policy for new arrivals, the command announced that fully vaccinated personnel were no longer required to isolate after arriving in South Korea.
---
---
---
---