EU and US ambassadors to Japan praise nation for standing up to Russia after Ukraine invasion
By
Stars and Stripes
March 3, 2022
---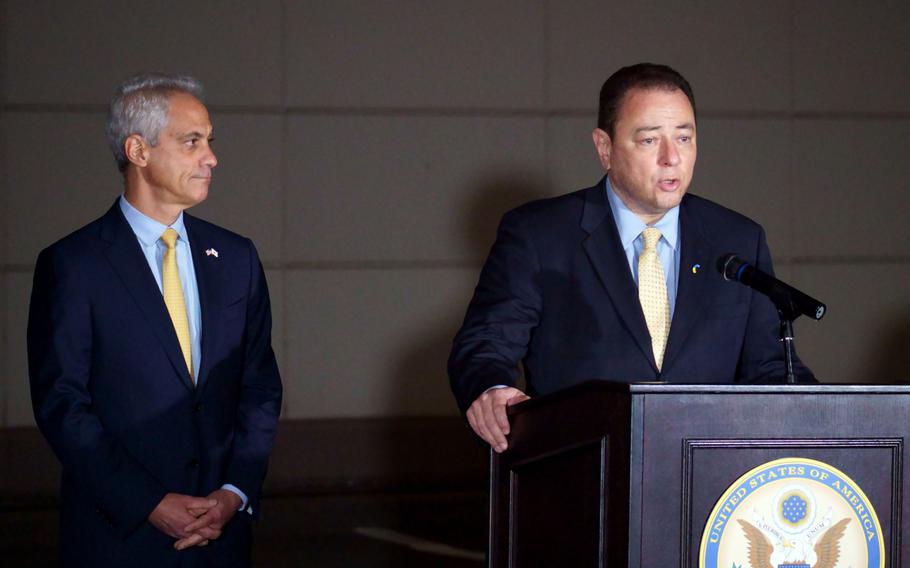 TOKYO – The European Union's ambassador to Japan condemned Russian aggression against "peaceful, independent Ukraine" during a news conference in the nation's capital Thursday.
"The EU stands firmly by Ukraine and its people," Ambassador Patricia Flor told reporters at the Foreign Correspondents' Club of Japan in central Tokyo.
Flor praised Japan's help getting energy to Europe during the crisis and its decision, along with EU nations and the United States, to impose sanctions on Russia.
The EU is providing aid and weapons to Ukraine and will offer refuge to people fleeing the conflict, she said.
The bloc is taking steps to integrate Ukraine, which has requested EU membership, into its common market, Flor said.
"The Ukrainian people belong with us," she said, noting that the path to EU membership is challenging and takes years.
The EU is calling on all countries, including China, which has not joined the sanctions regime, to help punish Russia economically, Flor said.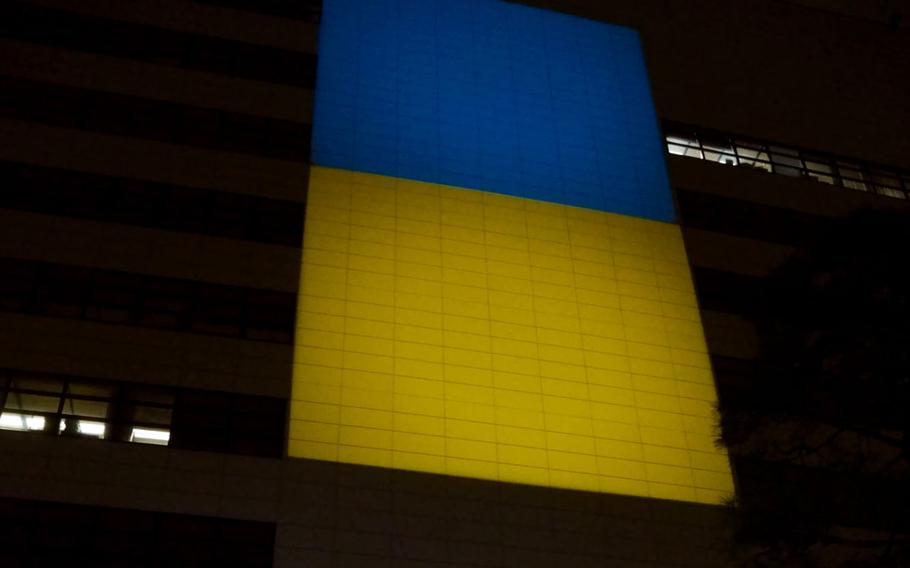 The same day, U.S. Ambassador to Japan Rahm Emanuel applauded Japanese Prime Minister Fumio Kishida's decision to freeze Russian oligarchs' assets.
"Japan's resolute action demonstrates clearly to Russia's oligarchs and corrupt leaders that they can no longer enjoy the benefit of [Russian President Vladimir] Putin's violent regime," he said in a statement.
Japan's sanctions and export controls on Russia's ally, Belarus, and its leadership, including President Alexander Lukashenko and defense officials, is further evidence of a unified global response to hold accountable those enabling the war in Ukraine, Emanuel said.
"Together, we are isolating Russia as it continues its descent as a pariah state, and we are committed to imposing unprecedented economic costs for Putin's cronies and enablers," he said.
A day earlier, a suspected Russian helicopter entered Japanese airspace off its northernmost main island, Hokkaido, Japan's Ministry of Defense said in a statement.
The helicopter was detected at around 10:23 a.m. Wednesday offshore of Nemuro Peninsula, prompting a scramble of Japan Air Self-Defense Force jets.
The incident was "extremely regrettable," Chief Cabinet Secretary Hirokazu Matsuno told reporters that day. He said the Japanese government lodged a protest with Russia through diplomatic channels.
Russian activities are increasing around Japan, Matsuno said.
"Increasing activities by Russia in waters and airspace near our country, including this violation of the airspace, is something to be concerned with under the current state of affairs," he said.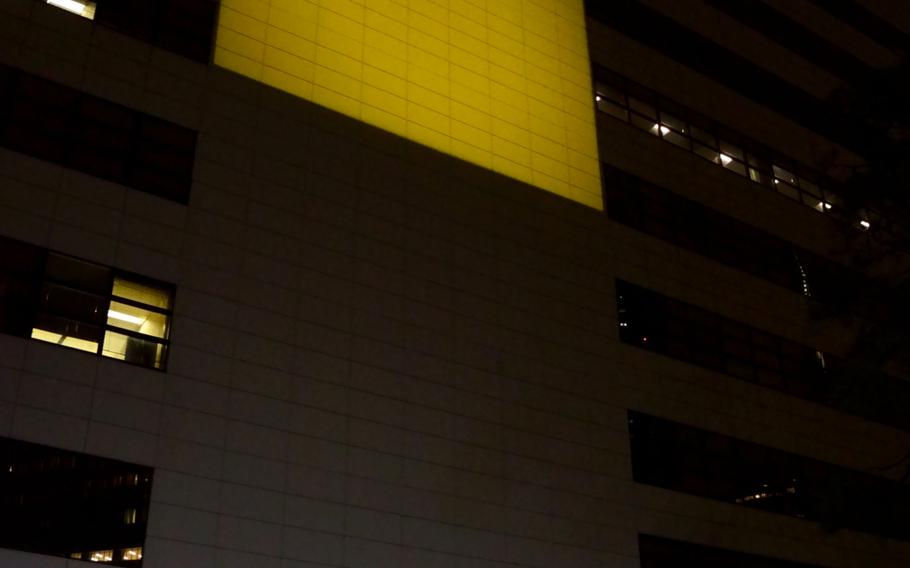 Meanwhile, about 70 Japanese, mostly former members of the Self-Defense Forces, have answered a since-deleted Twitter post from the Ukrainian embassy in Tokyo soliciting volunteers to fight against invading Russian forces, Kyodo news reported Thursday, citing an unnamed embassy official.
The post was removed Wednesday, with the embassy now seeking volunteers to help with things such as health care, disaster prevention, information technology and communications, Kyodo reported.
At his press conference, Matsuno asked Japanese citizens not to travel to Ukraine "regardless of purpose," the agency reported.
The Ukrainian embassy said on Twitter that more than 60,000 Japanese people had donated a combined $17.3 million as of Tuesday.
Photographs posted Thursday on Twitter showed landmarks all over Japan – including Kobe Port Tower, the Tokyo Metropolitan Government Building and Kumamoto Castle – illuminated in Ukraine's blue and yellow national colors.
Likewise, the U.S. Embassy in Tokyo was lit up with the Ukrainian colors Wednesday night.
The embassy grounds are normally reserved for red, white and blue, Emanuel said in a statement that evening.
"It is important for us to show strong U.S. support for the Ukrainian people at this hour, and our strong condemnation of President Putin's unprovoked, unjustified, and unwarranted war," he said.
Stars and Stripes reporter Hana Kusumoto contributed to this report.
---
---
---
---