Guam drops proof-of-vaccination mandate for 'covered establishments' like restaurants and bars
By
Stars and Stripes
February 28, 2022
---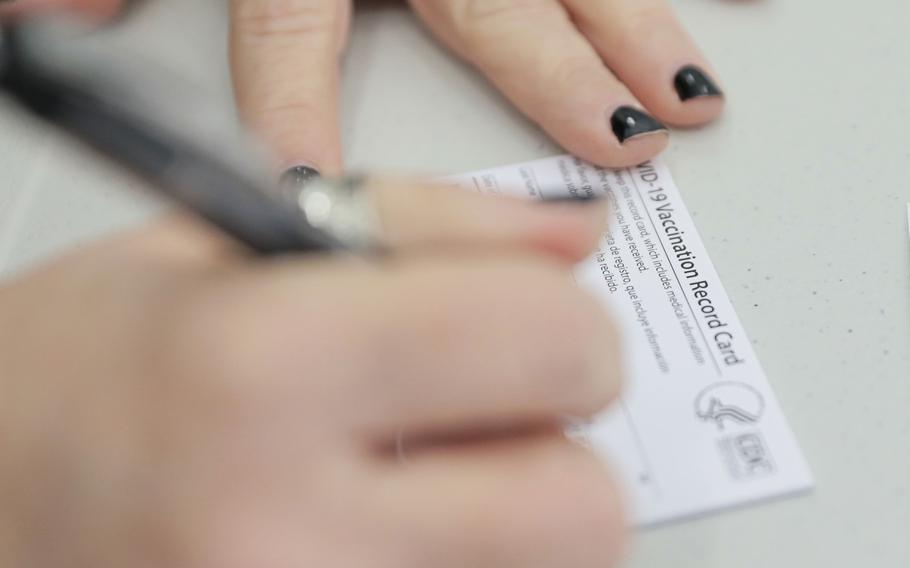 CAMP FOSTER, Okinawa — Guam residents are no longer required to show vaccination proof at restaurants, bars and many other establishments as the number of COVID-19 cases on the U.S. island territory continues to fall.
Gov. Lou Leon Guerrero's order lifting the proof-of-vaccination mandate for "covered establishments" on the U.S. territory took effect at 6 a.m. Saturday.
Guerrero cited Guam's high vaccination rates and the downward trend in cases in her decision to lift the mandate, her spokeswoman, Krystal Paco-San Agustin, told Stars and Stripes by email Monday.
"This is a huge step for Guam and really messages to our people that we're making a slow and gradual return to normalcy," Paco-San Agustin said.
The order also applies to food courts, movie theaters, fitness centers, concerts, boat cruises and participation in organized sports.
However, some measures, including social distancing, remain in effect. Anyone age 2 and older must wear a mask outdoors in public; venues must limit occupancy to 25 people indoors and 100 outdoors, according to a memo Friday from the island's Department of Public Health and Social Services.
"While we have not been given the all clear from the ongoing Omicron surge, our latest data is very promising," Guerrero said in her statement. "This is because of you, your family and our collective commitment to stopping this virus."
More than 95% of Guam's eligible population is vaccinated and 52% is boosted, the governor said.
The situation on Guam is "improving overall," Paco-San Agustin wrote in her email. She said the governor is "cautiously optimistic" that omicron could be on the decline. New COVID-19 cases are down, and hospital admissions are stable at 30 to 33.
Guam has recorded 462 new cases since Saturday and 33 hospitalizations, according to data Monday from the island's Joint Information Center. There were six deaths reported between Wednesday and Sunday.
Guam has confirmed 45,573 cases and 328 deaths so far during the pandemic, the information center reported. There are 3,112 people in quarantine and one on a ventilator.
U.S. Naval Hospital Guam has two hospitalized for COVID-19, according to the information center. Fifty-three of the cases reported Monday stem from the Department of Defense.
Guerrero's priority throughout the pandemic has been protecting the island territory's hospitals, Paco-San Agustin said. She said hospital officials report the situation remains manageable.
Guam continues to offer testing and vaccination clinics across the island and has targeted homeless and vulnerable populations for medical care, Paco-San Agustin said. If the downward trend continues, Guerrero could lift additional restrictions soon.
"Do not let your guards down," Guerrero said in her statement. "If we sustain our downward trend, we can look forward to returning, gradually and safely, to our way of life."
---
---
---
---