US, Russian ambassadors to Japan trade sanctions threats over Ukraine invasion
By
Stars and Stripes
February 25, 2022
---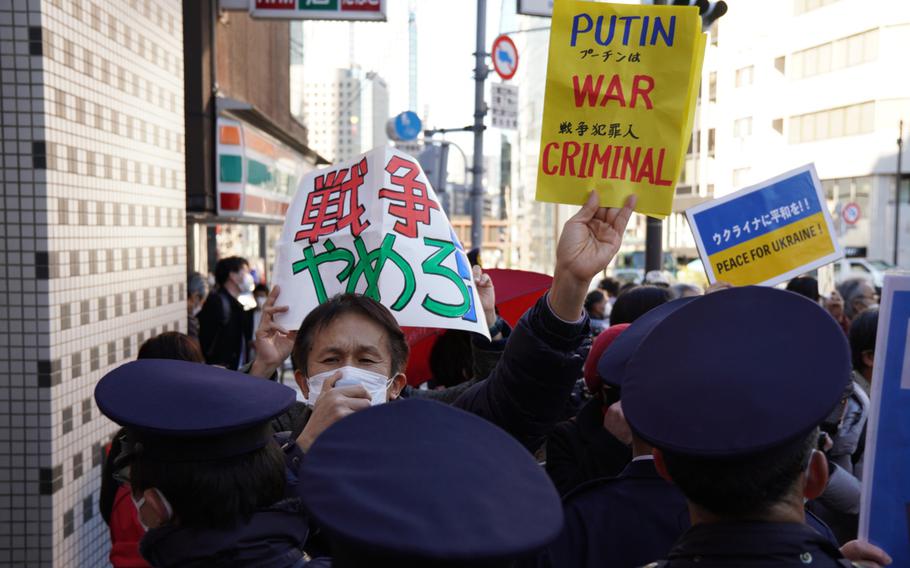 TOKYO — The U.S. ambassador to Japan and his counterpart from Russia dueled Friday over the extent one country would punish the other over the economic penalties imposed on Russia for its war in Ukraine.
Russian Ambassador Mikhail Galuzin went first at 2 p.m. Friday, addressing reporters at the Foreign Correspondents' Club of Japan in Tokyo. Russia will respond in kind, he said, to sanctions imposed by Japan, the United States and its European allies.
"There will be damage for both sides," he said.
The penalties that target Russian banking and select industrial sectors will not achieve their goals, Galuzin said. It's not possible to exclude Russia from the global economy, he added.
"This is not … a responsible approach to the world economy, especially in times when we should unite our economic potential to struggle (against) economic decline caused by the COVID-19 infection," he said.
U.S. Ambassador Rahm Emanuel appeared next at 4 p.m. at the correspondents' club.
The sanctions imposed following Russia's invasion of Ukraine, begun Thursday in earnest following months of troop buildups along the countries' shared border, "will not be cost-free" for America and its allies, he said.
The sanctions are already having an effect. The Russian ruble dropped 4.5% against the U.S. dollar on Thursday and the Moscow Exchange benchmark lost about a third of its value, according to the Wall Street Journal.
Russia's economy had already shrunk by a third due to sanctions imposed in 2014 after Russian President Vladimir Putin annexed the Crimean Peninsula from Ukraine, Emanuel said. But the measures imposed this week are "much more severe," he said.
"The sanctions are not only being felt today," he said. "They will be felt tomorrow."
President Joe Biden on Thursday announced restrictions on exports to Russia and sanctions against Russian banks and state-controlled companies in the defense, aerospace and maritime sectors.
Japanese Prime Minister Fumio Kishida on Friday declared there will be controls on high-tech products such as semiconductors, a freeze on assets held by Russian banks and a suspension of visa issuance for certain Russian individuals and entities, Kyodo news reported.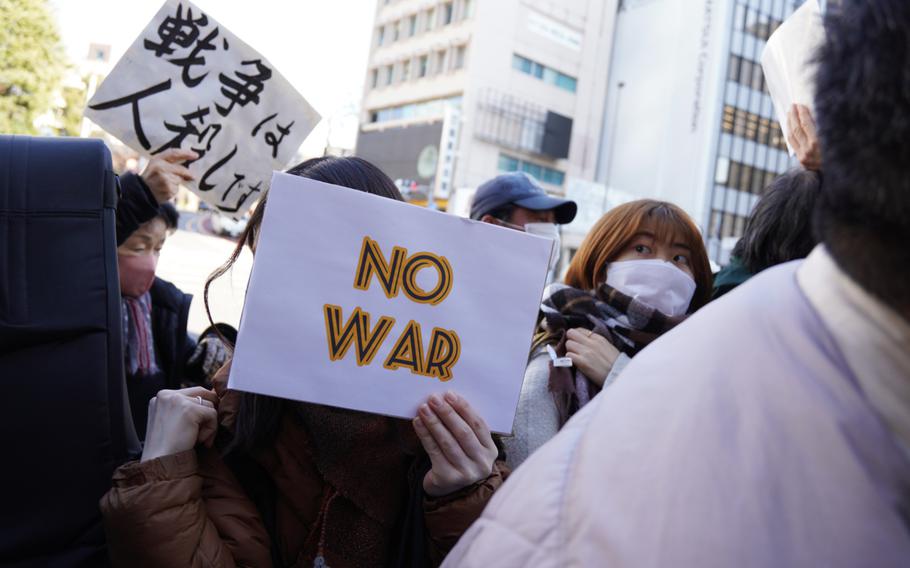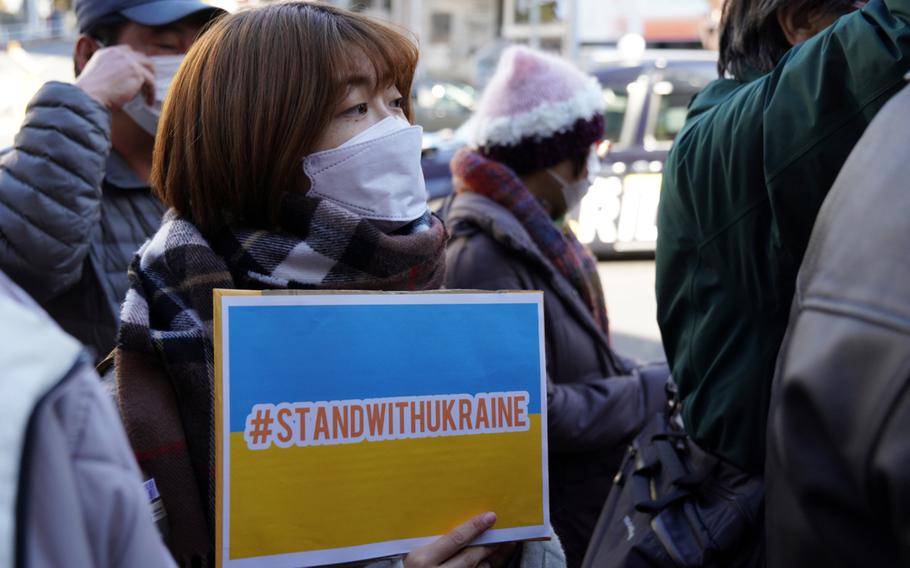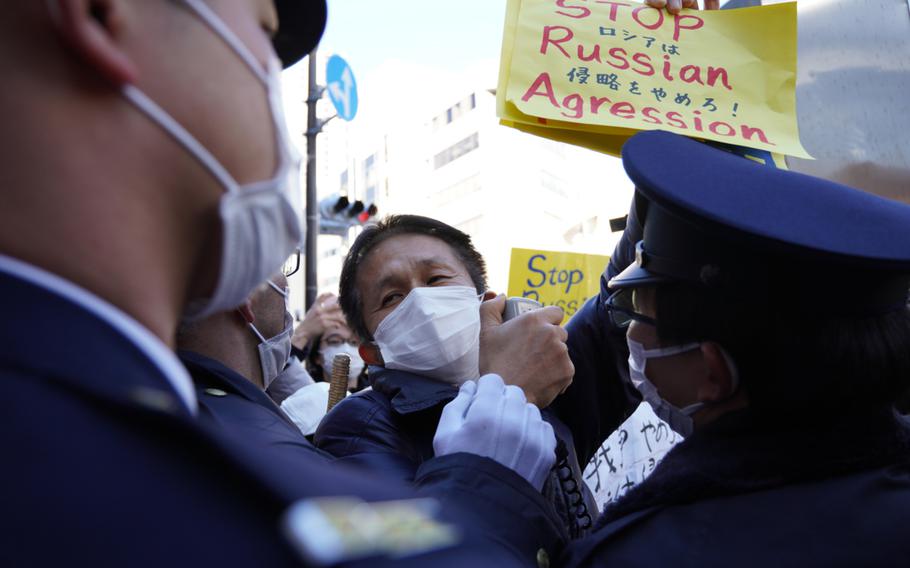 On Thursday, Japanese Foreign Minister Yoshimasa Hayashi summoned Galuzin to condemn the invasion of Ukraine as "clearly a violation of international law," according to a statement from the Foreign Ministry.
"Unilateral change of the status quo by force is absolutely unacceptable, and Japan strongly condemns the invasion," the statement said.
Galuzin at a Feb. 2 press conference in Tokyo denied that Russia intended to invade Ukraine.
On Friday, he told reporters that the world order that emerged after the Soviet Union collapsed, leaving the U.S. the lone superpower, is over. The new reality is a multipolar world, he said.
Russia's aggression in Ukraine will have impacts beyond its borders, Emanuel said later. He said people around the world are marching, not to join authoritarian regimes such as Russia and China, but to be part of the free, democratic world.
"People who are not part of it want to join it," he said, "and people who are part of it are willing to fight to keep it."
---
---
---
---