South Korean presidential candidates spar over need for more THAAD missile defense
By
Stars and Stripes
February 4, 2022
---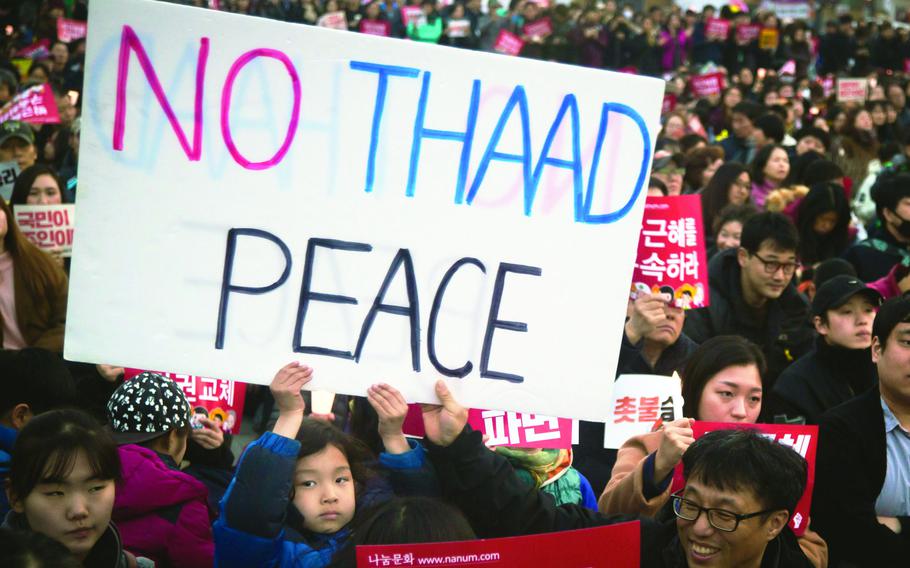 CAMP HUMPHREYS, South Korea — One month before South Korean voters head to the polls, the two front-runners in the 2022 presidential election have diverged on the idea of deploying another U.S.-made missile defense system in their country.
Yoon Seok-youl, the nominee of the conservative, opposition People Power Party, and Lee Jae-myung of the ruling Democratic Party, have voiced disagreements over hosting a second Terminal High Altitude Area Defense, or THAAD, system.
The $800 million THAAD, a product of U.S. defense contractor Lockheed Martin, can detect and intercept short-, medium- and intermediate-range ballistic missiles. It can track missiles from 540 miles to 1,864 miles away and defend targets up to 124 miles away, according to the Center for Strategic and International Studies.
A THAAD battery has been stationed for the past four years at a South Korean military base in Seongju, about 130 miles south of Seoul. The U.S. and South Korean militaries deployed the battery "solely to enhance the defense" of the Korean Peninsula in light of North Korea's "strategic provocations," according to a joint statement in 2017.
Yoon, a former chief prosecutor in South Korea, has proposed fielding a second THAAD system because the country is "on the verge of the moment that special measures are needed," according to a Jan. 31 statement by the People Power Party.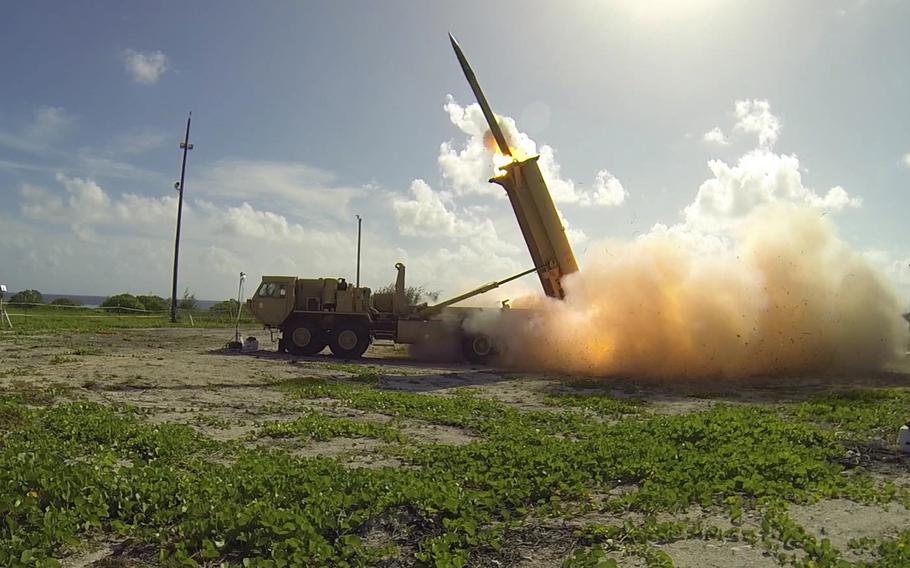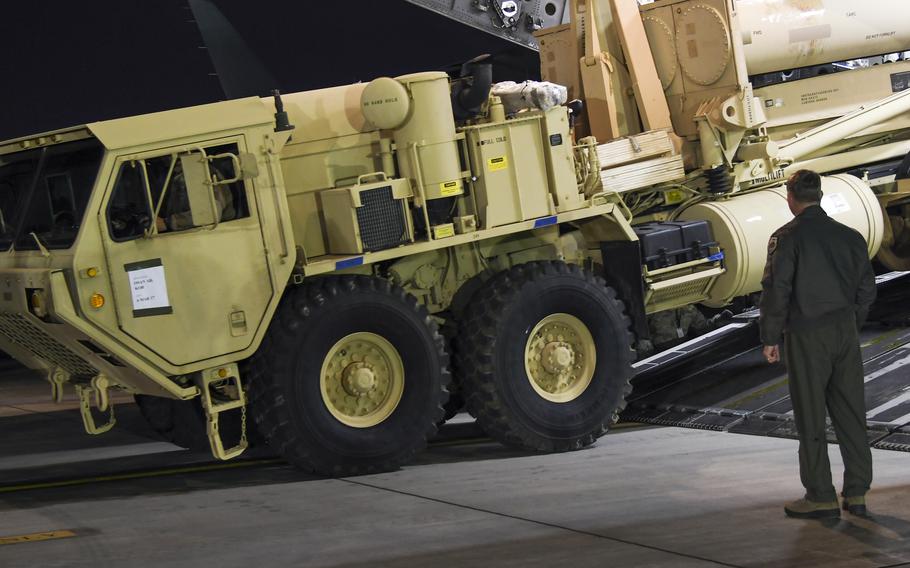 North Korea's seven rounds of missile tests so far this year raise the necessity of deploying another THAAD battery "to protect life and property" in the capital city of Seoul, according to the party statement.
Yoon, the statement said, believes the sole battery in Seongju has limited capabilities to defend the Seoul metropolitan region.
"Peace is not a thing which clamors by mouth but shows by doing actions," the statement said. "We will build peace through power."
Lee, the Democratic Party candidate, cautioned against deploying an additional THAAD battery, during a presidential debate with Yoon and two other challengers on Thursday.
Lee has described the existing system, deployed under South Korean President Park Geun-hye's conservative administration, as a harsh "reality," and on Thursday said he would judge its usage based on future circumstances.
Lee, in a recent campaign statement, accused Yoon of "escalating tension and intensifying confrontation." Yoon's pro-THAAD stance would "ruin our economy" by way of provoking China, Lee said during Thursday's debate.
Beijing responded to the initial THAAD deployment with a boycott of South Korean businesses, resulting in a $7 billion economic hit, South Korea's government said in December 2017.
"It is a really dangerous act to damage national interests," Lee said at a separate policy debate hosted Wednesday by the Christian Broadcasting System.
Lee, formerly the governor of South Korea's most populous province, Gyeonggi, instead urged for "pragmatic diplomacy."
He is not alone in questioning the need for another THAAD system.
Retired Army Gen. Vincent Brooks, a former commander of U.S. Forces Korea, said in November that integrating existing defense systems, such as the Patriot anti-missile battery, with the THAAD could be a prudent option.
Yang Uk, an associate research fellow at the Asan Institute for Policy Studies in Seoul, said he expects the THAAD debate to continue in the coming weeks.
"It's a political issue," Uk told Stars and Stripes by phone Friday. "When it was first deployed, there was a lot of pressure from China, and, also, Korea suffered economic damage. It already became an issue that divided the political parties."
Stars and Stripes reporter Yoo Kyong Chang contributed to this report.
---
---
---
---