Tokyo reaches pandemic high of 7,377 new infections as coronavirus restrictions loom
By
Stars and Stripes
January 19, 2022
---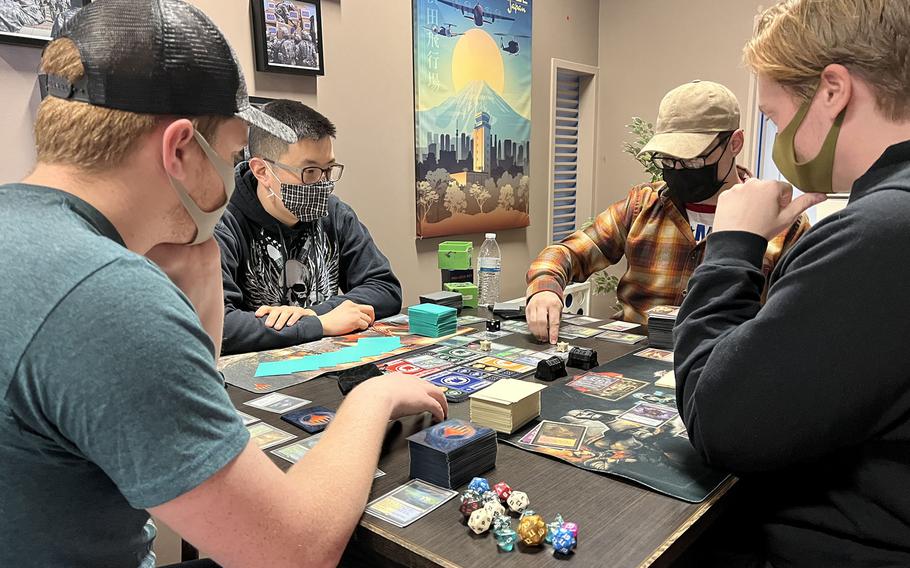 TOKYO — Japan's capital city reported a record-breaking 7,377 new COVID-19 cases on Wednesday, according to public broadcaster NHK, as much of the nation prepared for another round of emergency measures aimed at suppressing the coronavirus' spread.
New case numbers in Tokyo have escalated from handfuls in late December to more than 1,000 by Jan. 8 and 5,185 on Tuesday, according to metropolitan government data online. The prior high mark – 5,908 new cases – occurred Aug. 13, according to metro data.
The Japanese government was poised Wednesday to impose another round of pandemic restrictions aimed at curbing the spread of COVID-19 in 13 prefectures, including Tokyo and its neighbors.
Prime Minister Fumio Kishida was expected to announce a modified state of emergency, or quasi-emergency, recommended Wednesday by a panel of government experts, according to NHK.
The measures would take effect Friday and run through Feb. 13, according to NHK. Under an emergency, the prefectural governments urge restaurants and bars to close early and refrain from selling alcohol.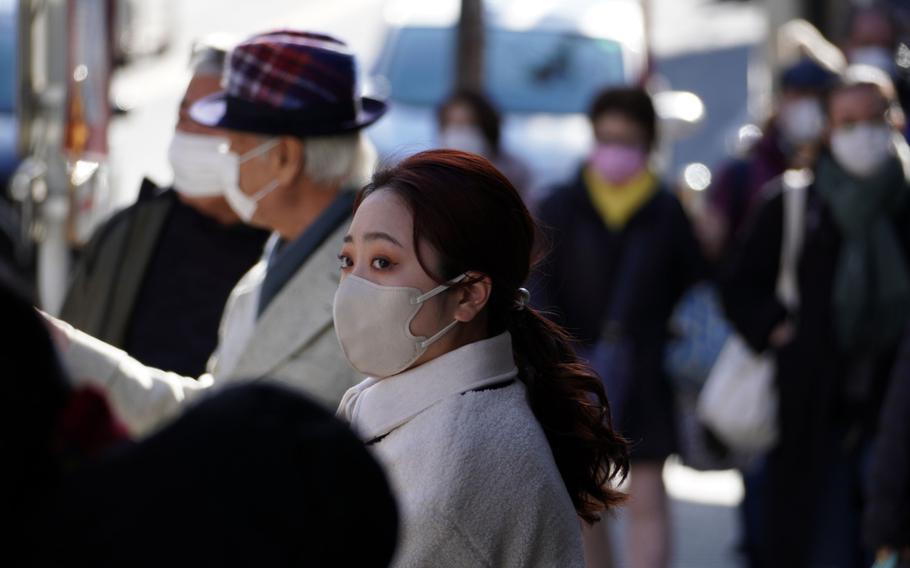 Japan reached another milestone Tuesday when it confirmed 32,197 individuals infected with the coronavirus, a one-day record exceeding the previous high in August, according to Kyodo News and the World Health Organization.
U.S. Forces Japan on Wednesday reported 331 new cases of the coronavirus at 16 installations.
Yokosuka Naval Base in Kanagawa prefecture south of Tokyo reported the highest one-day total, 128 cases. The next highest report came from Yokota Air Base, USFJ's headquarters in western Tokyo, with 34.
Camp Zama, the headquarters of U.S. Army Japan in Kanagawa, reported 33. Six Marine Corps bases on Okinawa accounted for 56 COVID-19 cases, according to USFJ.
On U.S. military bases throughout Japan, U.S. service members and civilians completed a ninth day under restrictions aimed at creating space between them and the Japanese population. The 14-day stay-at-home order, imposed by USFJ by agreement with Japan's government, ends Monday.
The order followed Japanese concerns that Americans returning from holiday leave or reporting to new duty stations in Japan brought a new strain of the coronavirus, the omicron variant, with them.
Most new cases arising on U.S. installations now are locally generated.
Kadena Air Base said in a news release late Tuesday it had 663 active cases of COVID-19.
Okinawa prefecture, where Kadena is located, reported Wednesday another 1,433 people had contracted the virus, according to a daily update by the prefectural Department of Public Health and Medical Care. The department said 3.3% of its COVID-19 patients are hospitalized.
Stars and Stripes reporter Mari Higa contributed to this report.
---
---
---
---