COVID-19 cases multiply throughout Japan as US troops hunker down at home
by
Joseph Ditzler
Stars and Stripes
January 11, 2022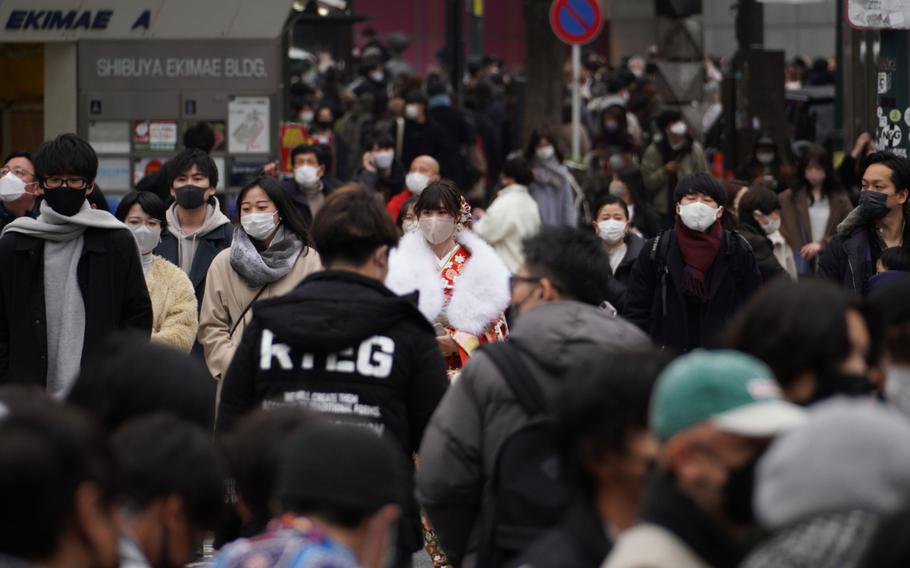 Stars and Stripes is making stories on the coronavirus pandemic available free of charge. See more stories here. Sign up for our daily coronavirus newsletter here. Please support our journalism with a subscription.
TOKYO – U.S. military commands in Japan accounted for nearly 800 cases of COVID-19 over the past six days as another wave of the coronavirus gained strength in the country.
Japan on Tuesday extended into February the pandemic border controls that keep out most foreign travelers, The Associated Press reported. The ban was set to expire Jan. 31 but cases have grown from handfuls per day to thousands.
Meanwhile, the U.S. military population in Japan passed a second day restricted mostly to their homes or bases, except for essential services. U.S. Forces Japan and the Japanese government agreed to keep American service members, Defense Department civilians and their families close to their installations to curb further spread of the disease.
Okinawa prefecture, where about 25,000 U.S. soldiers, sailors, airmen and Marines are stationed, on Tuesday reported 1,161 new coronavirus infections, of which 386 are associated with the U.S. military, according to a daily update from the prefectural Department of Public Health and Medical Care.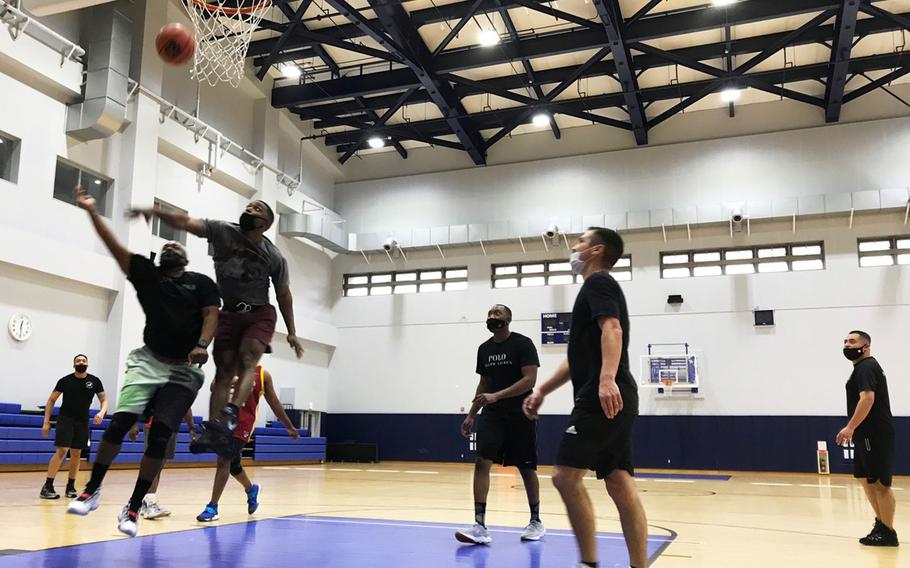 Elsewhere in Japan, Marine Corps Air Station Iwakuni, 25 miles south of Hiroshima, confirmed 83 new coronavirus infections from Sunday and Monday, down from a high of 182 on Jan. 4, according to base news releases. Sasebo Naval Base on Kyushu Island reported 66 from both days, according to posts on its Facebook page.
Yokota Air Base in western Tokyo, headquarters for USFJ, reported 74 people tested positive for the virus between Thursday and Tuesday, according to an update on the base website Tuesday.
Three people tested positive after recently arriving in Japan and while still in restricted movement, a form of quarantine; 20 were also in quarantine as close contacts, according to the base. The remaining 51 appear to be generated in the community. The base has 179 active cases.
Someone at Joan K. Mendel Elementary School on Yokota tested positive, according to a message on Tuesday to parents and staff from assistant principal Holly Vance. She said contact tracing is underway but made no mention of an interruption of classes.
Naval Air Facility Atsugi, about 25 miles southwest of Tokyo, on Tuesday reported 138 active cases, according to a post on the air station's Facebook page.
Base commander Capt. Manning Montagnet, in an update posted Monday on Facebook, said NAF Atsugi has nearly four times the infections as its previous pandemic high, 39.
The number of coronavirus cases in Japan has doubled in the past week and now exceeds 8,000 new cases a day, with 46% attributed to the omicron variant, Montagnet wrote.
"In short," he wrote, "Wave 6 has started."
The fifth wave of coronavirus in Japan, the most extreme thus far, subsided in September. But a surge beginning in December is still gaining steam. Japan reported 8,144 new cases on Monday, according to the World Health Organization. That number was 87 on Dec. 14.
Tokyo reported 962 new COVID-19 cases on Tuesday, more than six times the number a week prior, according to public broadcaster NHK. The seven-day running average was nearly 775 on Monday. On Dec. 14, it was 18.1, according to metropolitan government data online.
The metro government reported 768 people hospitalized Monday, and just four with severe symptoms.
Stars and Stripes reporter Mari Higa contributed to this report.
---
---
---
---