Here's a look inside the bakery that makes Krispy Kreme and Wonder Bread for the US military in South Korea
by
David Choi
Stars and Stripes
November 19, 2021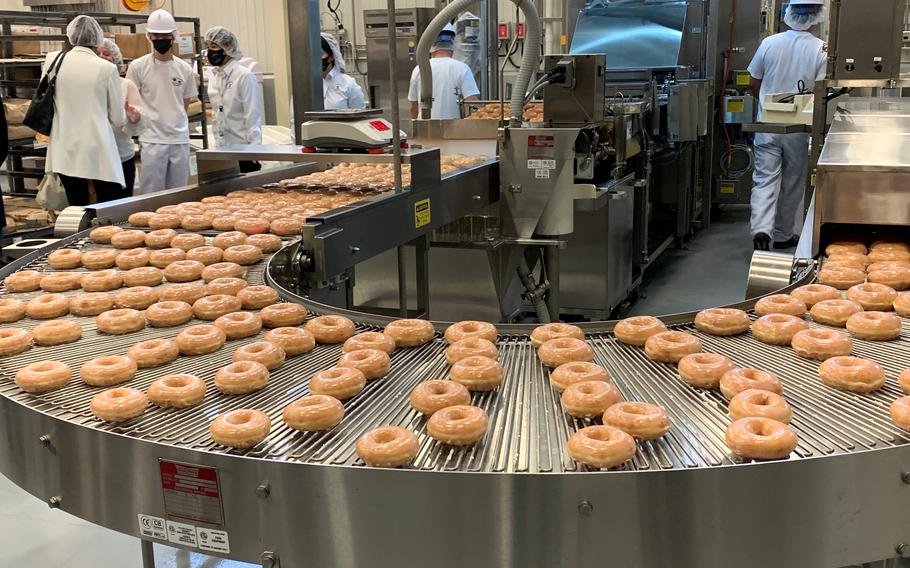 CAMP HUMPHREYS, South Korea — The Army and Air Force Exchange Service celebrated the grand opening Friday of a new bakery that produces American-brand goods like Wonder Bread and Krispy Kreme doughnuts in South Korea.
The 255,800-square-foot Korea Distribution Center at Camp Humphreys, which actually began operating late last year, is AAFES' largest product center in the Pacific. It delivers goods to federal employees in Korea, Japan, Guam, Saipan and American Samoa.
"This is all about becoming more efficient and being better able to serve our service members and our families," Army Col. Seth Graves, Humphreys' garrison commander, told Stars and Stripes on Friday. "I know the community is thrilled about it."
The project took nine years and cost $20 million, according to data provided by AAFES corporate headquarters in Dallas. The center replaces an older one at Camp Market in Incheon composed of nine buildings, some of which dated to the 1930s. The relocated center will save $225,000 in transportation costs over five years.
"This state-of-the-art distribution center and bakery stands as a testament to the exchange's longstanding commitment to troops and families living and serving on the peninsula," Eighth Army's commander, Gen. Willard Burleson, said during the ceremony.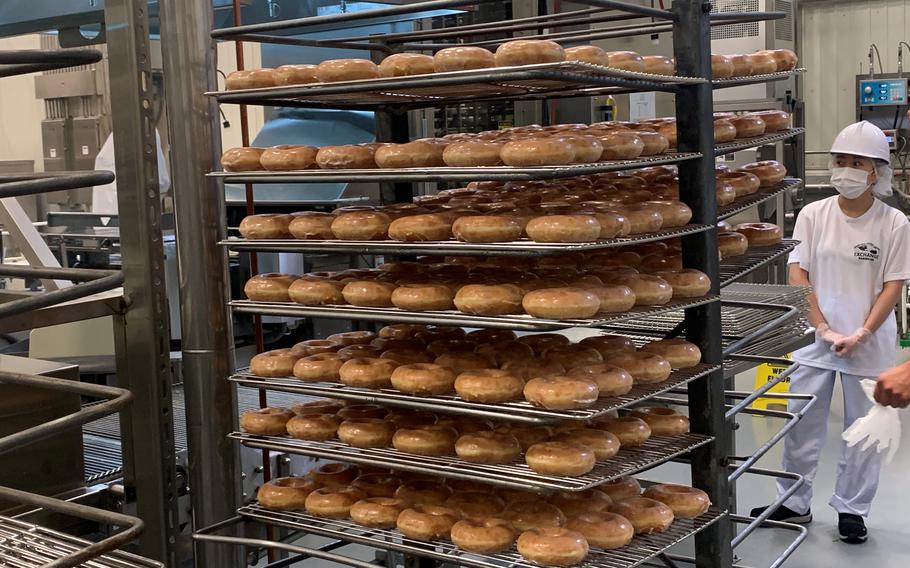 Nearly $18 million worth of inventory passed through the distribution centers in 2020 and 140 containers are handled each month. The center employs 174 associates and handles 81 vehicles that includes tractors, refrigerated van trucks and trailers.
In addition to storing and transporting products, the facility includes a 25,000-square-foot bakery that produces goods from American brands like Wonder Bread and Krispy Kreme. They are distributed to commissaries, restaurants and schools on military bases.
"Brands want to partner with the exchange to provide a taste of home to service members and their families stationed overseas," Donald Henson, the food plant operation manager and general manager, said in an email to Stars and Stripes on Friday.
AAFES is the 54th-largest retailer in the U.S., according to a company factsheet. All of the company's earnings go toward the military community. In the past decade, $3.4 billion was provided for "critical military quality-of-life programs."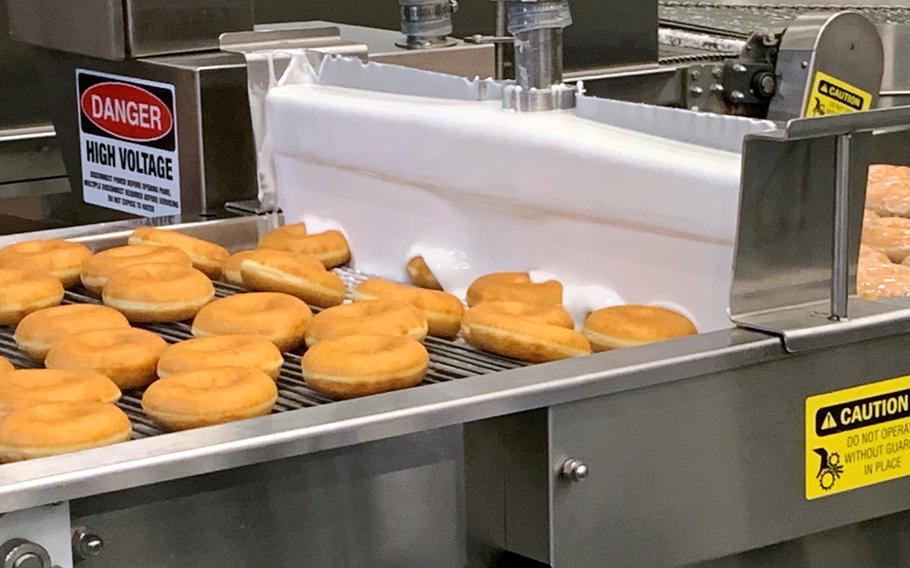 Henson, who says he has been in the baking industry since he was 15 years old, noted that AAFES bakeries have been making Wonder Bread since 2002.
"Products made in the exchange bakery are made fresh with American flour — so it's a true taste of home for those serving far from the comforts of friends and family," Henson said in his email. "Our products taste just like they do back in the United States."
Graves said the doughnuts baked at the center "taste like they just came off the factory line."