Ten quarantine days still the rule for vaccinated SOFA members arriving in Japan, for now
by
Joseph Ditzler
Stars and Stripes
November 9, 2021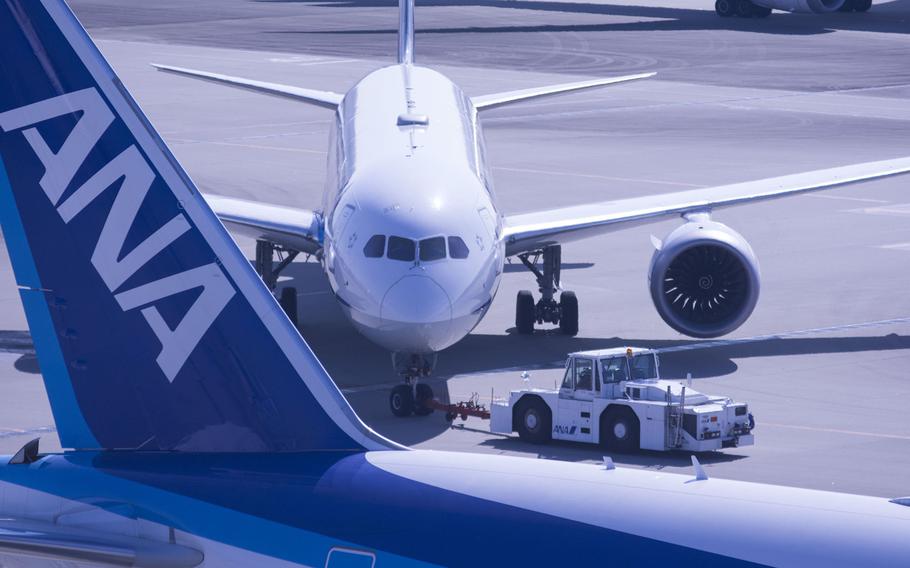 TOKYO — The U.S. military population in Japan does not immediately benefit from the shorter coronavirus quarantine period for incoming travelers imposed this week by the Japanese government, a Foreign Ministry spokesman said Tuesday.
Japan is opening its borders to business travelers, international students and technical interns from countries considered low risk for the coronavirus and lowering its quarantine period for some foreign travelers to three days, with conditions.
Eligible travelers are those from countries that Japan considers low risk. Tourists are still banned.
Travelers from the U.S., except those under the status forces agreement, may still be denied entry to Japan, according to the Foreign Ministry website. SOFA sets the rights, limits and responsibilities for service members, Defense Department employees and others affiliated with the U.S. military in Japan.
The spokesman said the government is still considering a three-day quarantine period for the "specific circumstance" of fully vaccinated U.S. military personnel arriving in Japan.
"The government is still reviewing the matter," the spokesman said during an hourlong virtual media briefing, "and has not resolved the question yet."
Government representatives from the ministries of foreign affairs, justice, and health, labor and welfare briefed reporters via Zoom on the government's loosened border plan under a customary condition of anonymity.
Fully vaccinated U.S. travelers under SOFA must complete 10 days of quarantine, but are permitted access to their installations, including their workplaces.
Unvaccinated individuals must complete 14 days of quarantine, also called restricted movement, and are limited to their homes for the first week, according to informational charts on U.S. military installation websites. Other requirements apply to both groups, such as periodic testing.
The spokeswoman for U.S. Forces Japan, Lt. Col. Brooke Brander, said she was unaware of any changes to the quarantine period required of the U.S. military. The Japanese government announced its changes last week but put them into effect Monday.
"As you know, any updates to SOFA member ROM requirements will be determined" by the government of Japan, she told Stars and Stripes in an email Thursday.
Meanwhile, the number of new coronavirus cases in Japan has fallen precipitously from 25,992 on Aug. 20 to 100 on Monday, with three deaths, according to the World Health Organization and the Johns Hopkins Coronavirus Resource Center.
Japan on Sunday reported no deaths due to COVID-19, the coronavirus respiratory disease, the first day with no new confirmed viral cases in 15 months, The Associated Press reported.
Nearly 75% of Japan's population are fully vaccinated, according to Johns Hopkins.
Tokyo on Tuesday reported 30 new coronavirus cases and 10 seriously ill patients, according to public broadcaster NHK. The capital city peaked at 5,908 new coronavirus cases on Aug. 13 during the fifth and most extreme wave of COVID-19 to sweep the city, according to metropolitan government data online.
The U.S. military in Japan has announced a handful of new cases so far this month.
One person at Kadena Air Base on Okinawa tested positive between Oct. 30 and Friday, the base reported on its website Friday. That is the only active case at Kadena, according to the base.
Yokosuka Naval Base, headquarters of the 7th Fleet south of Tokyo, has no active cases, according to a message posted Tuesday on its official Facebook page. Yokota Air Base, home of USFJ in western Tokyo, also reported no active cases on Tuesday.
U.S. Army Japan, headquartered at Camp Zama about 25 miles southwest of Tokyo, on Nov. 3 reported one person tested positive while in restricted movement during the week of Oct. 27 to Oct. 3, according to an Army news release.