Woman admits to killing 3-year-old son of US soldier in South Korea
by
David Choi
Stars and Stripes
November 5, 2021
CAMP HUMPHREYS, South Korea — A Filipina bartender in court Friday said she killed the 3-year-old boy left in her care by a U.S. soldier in September.
Jamaica Eblacas, 30, at her first appearance at the Pyeongtaek branch of Suwon District Court, told a judge that she killed Noa Calhoun, 3, the son of Army Pvt. James and Kourtney Calhoun.
Chief Judge Kim Seyong, part of a three-judge panel, asked Eblacas if she had killed the child. She replied that she had.
The Calhouns were present in court, both of them in black, civilian attire. James Calhoun is assigned to the 61st Chemical, Biological, Radiological and Nuclear Company at nearby Camp Humphreys.
Authorities charged Eblacas, a local bartender, with murder in conjunction with child abuse, a crime that carries a minimum sentence of three years in prison and a maximum penalty of death.
The judge ordered a psychiatric evaluation for Eblacas before an evidentiary hearing to be scheduled later this month.
According to police, James Calhoun left Noa and his 7-year-old brother in Eblacas' care in Pyeongtaek City the night of Sept. 5. Calhoun expected to pick his children up the next morning, he told Stars and Stripes in September.
However, police later that night responded to a disturbance call and discovered the boy's bruised body in a home near the bar where Eblacas worked.
Investigators told Stars and Stripes that the Calhouns' older son was found outside the home crying and telling neighbors, "My younger brother appears dead."
Around the same time, police responded to a separate call of an incoherent woman, whom police later identified as Eblacas, wandering the streets nearby for about 40 minutes.
Chief Judge Kim Seyong addressed the Calhoun family prior to Friday's hearing.
"As a representative of the judge panel, I express our condolences to you," he said. "We hope your [other son] can overcome shock and pain and grow healthy and warmly."
Kim said he would deny any motion by Eblacas for a jury trial, saying it would be "inappropriate for her … considering the nature of the case."
Eblacas appeared to have difficulty understanding the questions posed to her in English through a translator during the hearing. She provided several responses that prompted the translator and the judge, who spoke Korean, to repeat their questions.
Eblacas grew visibly emotional after admitting the charges. Asked by Kim if she had a message for the Calhouns, she did not reply.
"She doesn't deserve to have emotions right now," Kourtney Calhoun told Stars and Stripes after the hearing. "She deserves to pay for what she did."
Eighth Army and the 2nd Infantry Division, in an email to Stars and Stripes in September, described the incident as a "terrible tragedy" and said they "will do everything possible to care for the family in this time of profound grief and loss."
Stars and Stripes reporter Yoo Kyong Chang contributed to this report.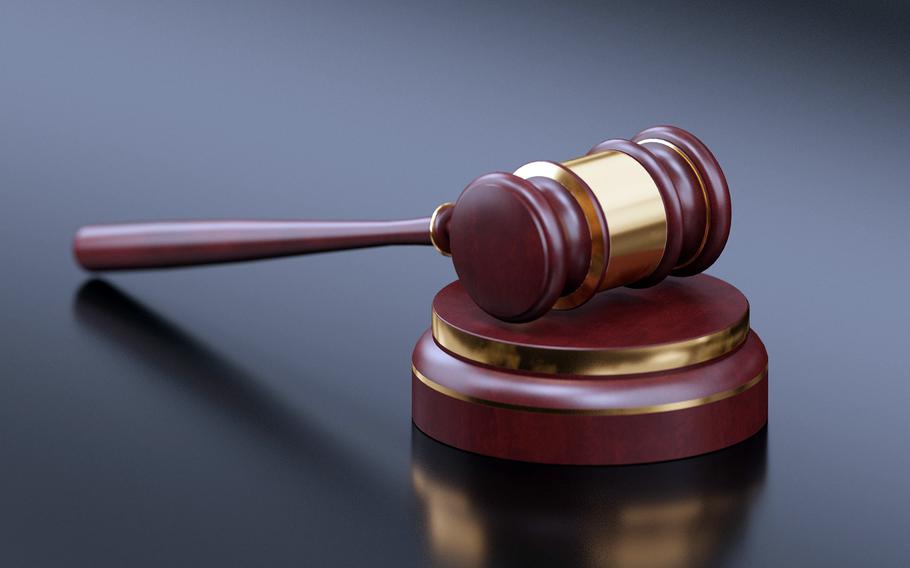 ---
---
---