Curfew-busting drinkers put Yokosuka city bar off-limits to US troops in Japan
by
Alex Wilson
Stars and Stripes
November 5, 2021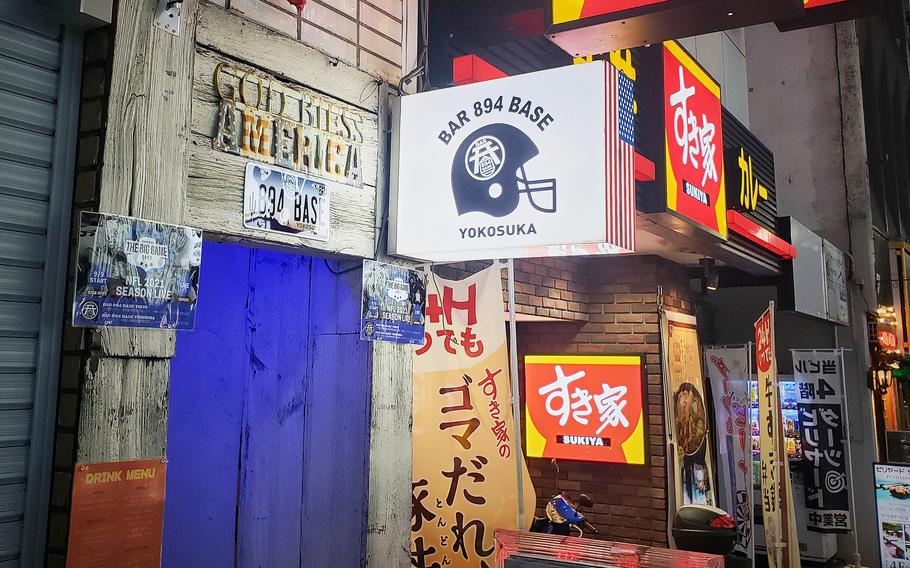 YOKOSUKA NAVAL BASE, Japan – The base commander has placed a local bar off-limits to uniformed service members following several occasions where Navy shore patrol found troops drinking there after curfew.
Bar 894 Base, in the Wakamatsucho district of Yokosuka City, is off-limits until further notice, base commander Capt. Rich Jarrett announced on Thursday.
Citing "reports and evidence of illicit activities," Jarrett said the bar "constitutes an imminent and substantial risk of harm" to service members.
Active-duty U.S. military personnel are prohibited from consuming alcohol in public off base between midnight and 5 a.m., according to the U.S. Forces Japan liberty order. The ban on Bar 894 is limited to uniformed personnel only, but Jarrett encouraged civilians and contractors affiliated with the Navy to also avoid the establishment.
A Bar 894 manager declined to comment Thursday to Stars and Stripes.
The ban was also posted to the base's official Facebook page, where it garnered nearly 40 comments as of Friday afternoon.
One commenter alleged that the bar was closing and locking its doors to hide sailors from shore patrol. Base spokesman Randall Baucom on Friday said he could not comment on those allegations. He said the "illicit activities" Jarrett cited refer specifically to finding sailors inside past curfew.
Baucom said base representatives have met with bar owners to discuss limitations placed on sailors.
"We make a concerted effort to ensure that if there are questions about what the rules are and how they apply, that we have avenues which they can approach us with any questions – through our legal office, or base security or our military liaison," he said.
Bar 894 joins six other establishments deemed off-limits to service members in the region. In Tokyo, that list includes The Night Club, Empire Lounge Bar and Vibrations Bar. In Yokosuka, Mona's Bar, Manila Vibe and Sasha Latin Resto Bar are prohibited.
---
---
---