Air National Guard commander seriously injured in private plane crash that killed daughter
by
Erica Earl
Stars and Stripes
October 29, 2021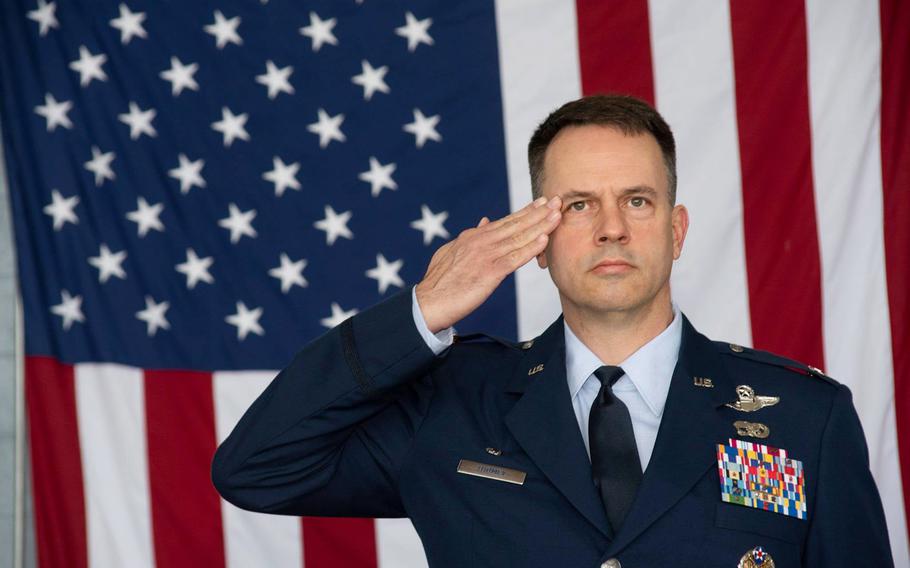 The commander of the Air National Guard's 111th Attack Wing near Philadelphia was seriously injured in an Oct. 22 private plane crash that killed his daughter, according to a wing news release.
Col. Deane Thomey, wing commander at Biddle Air National Guard Base in Horsham, Pa., was in the intensive care unit at the Medical University of South Carolina in Charleston, according to the Tuesday release.
His daughter Madeline, 24, died in the crash.
Thomey, of Sherwood, Ark., was piloting a single-engine Piper PA-28R-300 with his daughter when it went down near Walterboro in Colleton County, S.C., according to the release. Thomey was en route from Virginia to Florida when his plane experienced engine problems and crashed into woods, Patch.com of Montgomery County, Pa., reported Tuesday.
The National Transportation Safety Board is investigating the crash.
"I ask that you keep the Thomey family in your thoughts and prayers during this difficult time," wing vice commander Col. Rebecca Gray said in the release.
Thomey assumed command of the 111th in April, according to his biography on the wing's website. His predecessor, Col. William Griffin, retired on schedule in the wake of a report by the Philadelphia Inquirer in July 2020 that documented a "frat-boy atmosphere" of sexual harassment and discrimination at the wing.
The wing flies MQ-9 Reaper drones, according to its website.
Thomey enlisted in the Arkansas Air National Guard in 1988 and is a graduate of the Academy of Military Science. He is also a veteran of Operation Iraqi Freedom with 73 hours of combat flight time.
He commands more than 900 airmen at Biddle, according to his biography.
Thomey's wife, Melissa, and other family members are with him at the hospital, the unit's Facebook page said Thursday.
---
---
---