Sending holiday mail to troops overseas? USPS says to ship by Dec. 16
by
Erica Earl
Stars and Stripes
October 27, 2021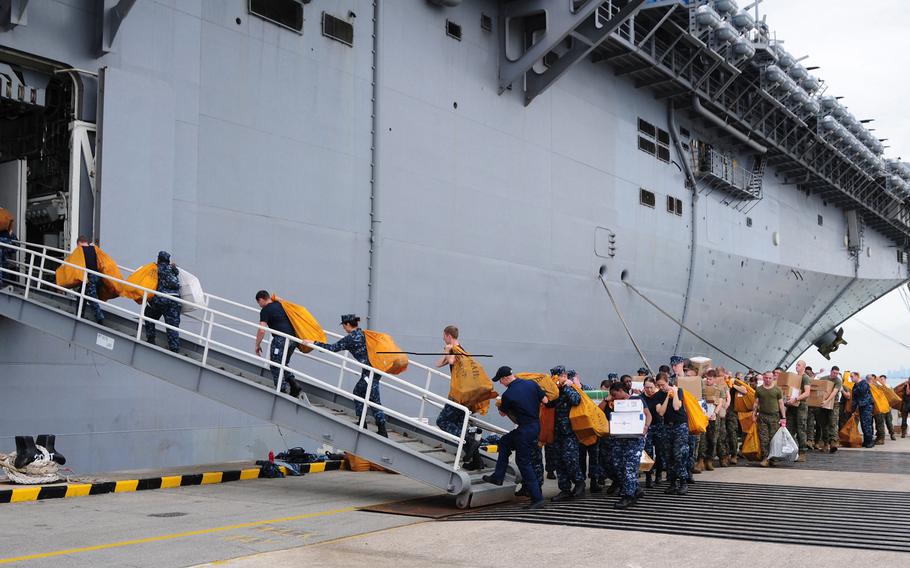 Get your holiday packages going from the United States to military addresses overseas no later than Dec. 16, the U.S. Postal Service said in a recent news release.
For customers who expect their packages to arrive by Christmas Day, the Postal Service recommends sending them via priority mail express military service no later than Dec. 16, first-class mail by Dec. 9, priority mail by Dec. 9 and regular ground mail by Nov. 6, according to an Oct. 5 announcement.
Those dates also apply to packages heading stateside from military bases overseas.
"Making sure those serving the nation's armed forces and diplomatic service receive their presents and care packages in time for the holidays is a priority of the U.S. Postal Service," the news release said. "Plan ahead and mail your holiday cheer early to friends and loved ones serving abroad."
The Postal Service is offering a discount to send packages to military and diplomatic posts abroad, the release said. Its largest priority mail flat rate box is being offered for $21.15 for military post destinations worldwide, a $1.50 discount per box.
The Postal Service in August announced temporary price hikes for priority mail, priority mail express, parcel select ground and retail ground flat rate boxes and envelopes. Those rates expire Dec. 26 and apply to all domestic U.S. mail, including anything sent to military or diplomatic postal addresses overseas. The price hike adds 75 cents for the white box used to send packages via flat-rate priority mail.
The Postal Service expects to process more than 12.6 million pounds of mail for APO, FPO and DPO locations this holiday season, according to the release.
The Postal Service recommends checking its website to properly address APO, FPO and DPO mail. All mail sent from military addresses overseas requires an online customs form. The Postal Service website has a calculator for price by zoning.