State Department extends ban on travel to North Korea, citing 'serious risk' for Americans
by
David Choi
Stars and Stripes
September 3, 2021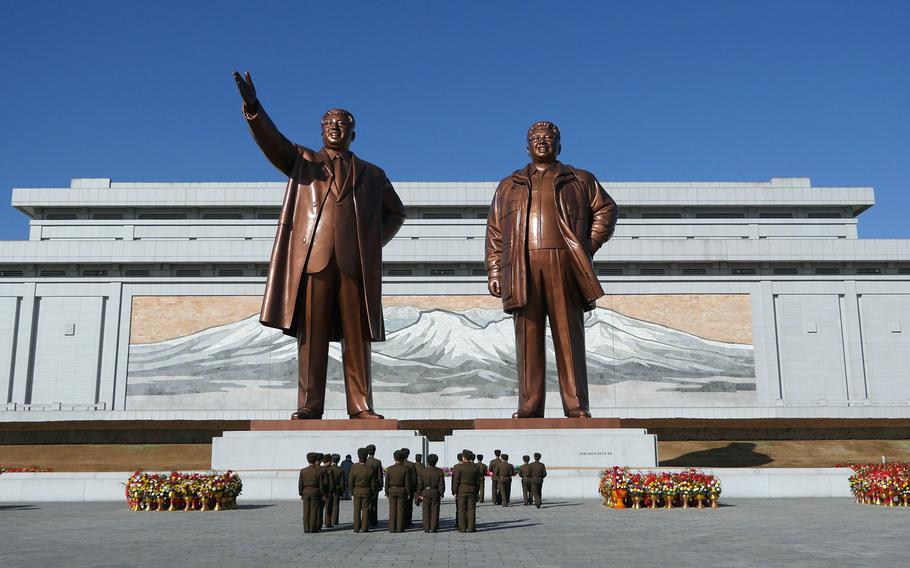 American passport holders hoping to travel to North Korea as tourists will have to wait at least one more year.
The State Department extended its travel ban to the dictatorship on Thursday, saying in a memo that U.S. citizens face a "serious risk" of "arrest and long-term detention constituting imminent danger to their physical safety."
The ban, which has been renewed annually since 2017, expires Aug. 31, 2022, "unless extended or revoked by the Secretary of State," the memo said.
Tourists who have traveled to North Korea in the past have had their visits closely regulated and monitored by authorities. North Korean handlers normally accompany the foreigners, prohibiting them from freely socializing with citizens and preventing them from taking unauthorized photographs.
The State Department's notice provides an exception to the policy for those "specially validated for such travel," ostensibly for diplomatic purposes approved by the U.S. government.
If a request for travel to North Korea is approved, the State Department recommends that the traveler draft a will and "discuss a plan with loved ones regarding care/custody of children, pets, property, belongings, non-liquid assets (collections, artwork, etc.), funeral wishes, etc."
The United States does not have diplomatic or consular services in North Korea and is unable to provide emergency services, the State Department says on its website.
The travel ban took effect in September 2017, months after the death of Otto Warmbier, a 22-year-old college student from Ohio.
Warmbier took part in a five-day tour of North Korea by way of China in December 2015. Shortly before leaving the country, he was accused of attempting to steal a propaganda poster and arrested. Despite having pleaded guilty, he was sentenced to 15 years of hard labor.
Warmbier spent the next 17 months in prison, where he eventually fell into a coma. He was evacuated to the U.S. but died two days after arriving.
Three other American captives were released by the regime after negotiations in 2018. The three Korean Americans were imprisoned for one to three years after being accused of espionage and "hostile acts."