North Korea's apparent nuclear reactor restart is 'cause for serious concern,' UN agency says
by
David Choi
Stars and Stripes
August 30, 2021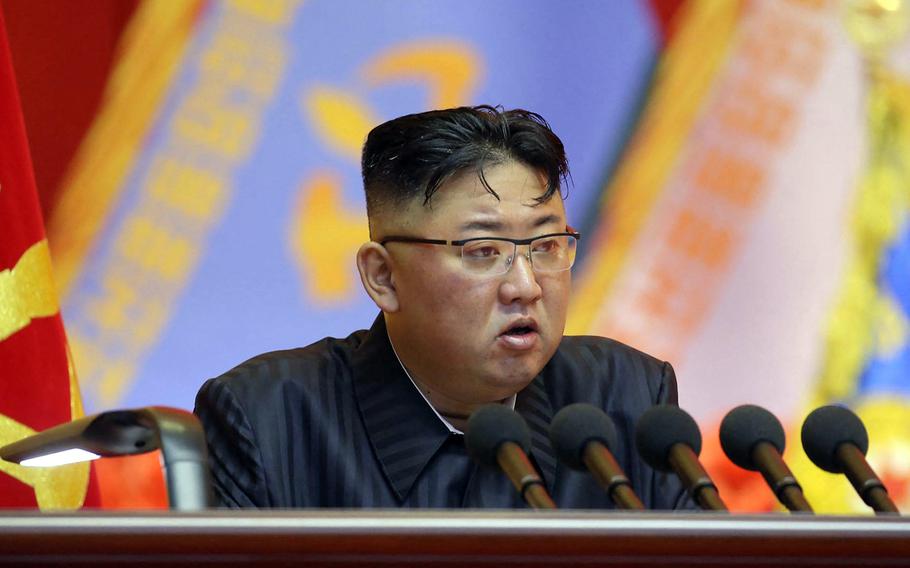 The United Nations' nuclear watchdog says North Korea's nuclear activities, namely the apparent restart of a reactor used to produce weapons fuels, "continue to be a cause for serious concern."
The International Atomic Energy Agency in a report Friday found several clues, such as the "discharge of cooling water," indicating the Yongbyon nuclear power reactor may have been operating since early July.
A steam plant serving as a radiochemical laboratory is also believed to have been functioning since February, "significantly longer than that observed in the past during possible waste treatment or maintenance activities," the report said. That's enough time to reprocess irradiated fuel, whereby plutonium is separated, according to the agency.
The 5-megawatt Yongbyon complex is believed to be the hub for North Korea's production of weapons-grade plutonium. IAEA inspectors, who have not had access to the site to inspect its activities for over a decade, relied on open-source information and commercial satellite imagery for their analysis.
"[North Korea's] nuclear activities continue to be a cause for serious concern," the report states. "Furthermore, the new indications of the operation of the [Yongbyon Experimental Nuclear Power Plant] and the Radiochemical Laboratory are deeply troubling."
In January, North Korean leader Kim Jong Un announced the regime would take "a great revolutionary turn for possessing the completely new nuclear capabilities aimed at attaining the goal of modernization," according to the state-run Korean Central News Agency.
At former President Donald Trump's second summit with Kim in 2019, the two leaders came to an impasse over sanctions relief and the closure of nuclear material production sites, including the Yongbyon complex.
Soo Kim, a policy analyst for Rand Corp. and an adjunct instructor at American University, believes "the regime had no intention of giving up its nuclear weapons from the beginning."
"The nuclear weapons program is so closely tied to the Kim family's survival; there's only the incentive to continue to build and advance their weapons capabilities to strengthen protection and ensure regime preservation," Soo told Stars and Stripes in an email Monday.
Soo added that because world leaders desire Pyongyang to surrender its nuclear weapons, the regime "understands that a small gesture towards this step goes a long way in terms of extracting concessions."
Following the completion of the White House's policy review for North Korea, press secretary Jen Psaki said during an April press briefing that the administration "will not focus on achieving a grand bargain, nor will it rely on strategic patience."
"Our policy calls for a calibrated, practical approach that is open to and will explore diplomacy with [North Korea], and to make practical progress that increases the security of the United States, our allies, and deployed forces," Psaki said. Any negotiations would involve South Korea and Japan "every step along the way," she added.