No 'unusual activity' from Pyongyang on conclusion of US, South Korea military drills
by
David Choi and Yoo Kyong Chang
Stars and Stripes
August 27, 2021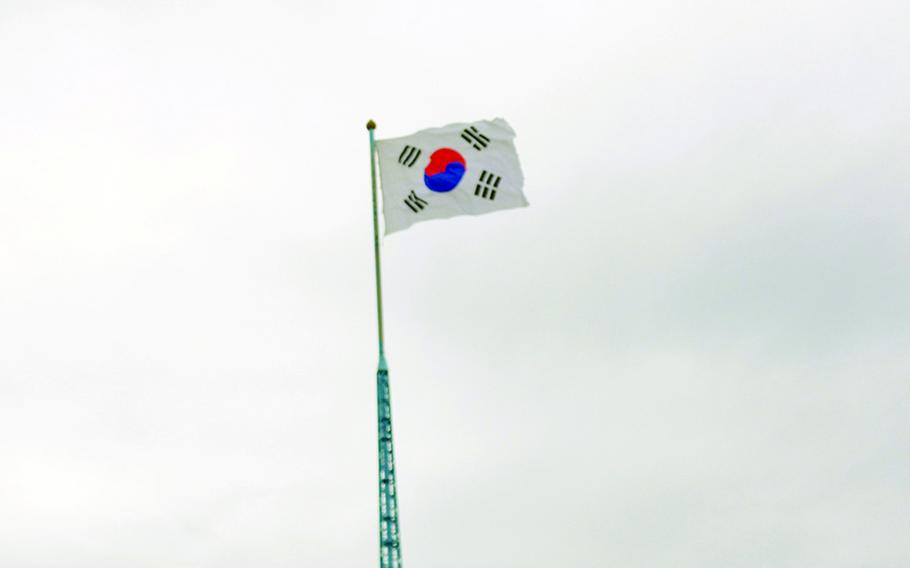 CAMP HUMPHREYS, South Korea — U.S. and South Korean forces completed a joint training exercise with little apparent notice from North Korea, which had complained the drills were a provocation, a Defense Ministry official said Friday.
The two allies on Thursday concluded their Combined Command Post Training, a computer-simulated military exercise. A four-day preliminary crisis management session was also conducted prior to the drills.
"South Korea and the U.S. ended the [command-post exercise] for the second half of this year after achieving training goals," a South Korean Joint Chiefs of Staff official told Stars and Stripes on the customary condition of anonymity Friday.
The official said the two countries "successfully" finalized the training "while … in difficult overall conditions, such as the COVID-19 situation."
Despite Pyongyang frequently railing against such joint drills, "there has been no unusual activity from North Korea during the training," the JCS official added.
A separate Defense Ministry official confirmed the account to Stars and Stripes and added that North Korean troops have been conducting their own summer training.
Both U.S. and South Korean military officials declined to provide details of the exercise, including the number of troops involved.
U.S. Forces Korea spokesman Col. Lee Peters, citing the command's policy of not commenting on the drills, said the "U.S. alliance remains committed to providing a credible military deterrence while maintaining a robust combined defense posture to protect [South Korea] against any adversary or threat."
In recent years, the U.S. and South Korea have dramatically scaled back the number of troops for the annual drills. The allies postponed their last computer-simulated drill in February 2020 due to the coronavirus pandemic.
Despite the allies dialing back their drills, North Korea has sent heated statements through its state-run Korean Central News Agency in recent months. The regime routinely claims the drills are a precursor to a hostile invasion of its country.
Earlier this month, senior North Korean official Kim Yong Chol said the command-post exercise was an "unfavorable prelude further beclouding the future of the inter-Korean relations."
However, the U.S. views the drills as "purely defensive in nature," State Department spokesman Ned Price told reporters on Aug. 10.
North Korea did not respond to calls on the inter-Korean military and joint liaison office hotlines Friday, according to the Defense and Unification ministries. The North has been unresponsive to Seoul's attempts to communicate through the hotlines since Aug. 10.