Culture-exchange camps encourage DODEA students in Japan to grow as global thinkers
by
Jonathan Snyder
Stars and Stripes
September 1, 2021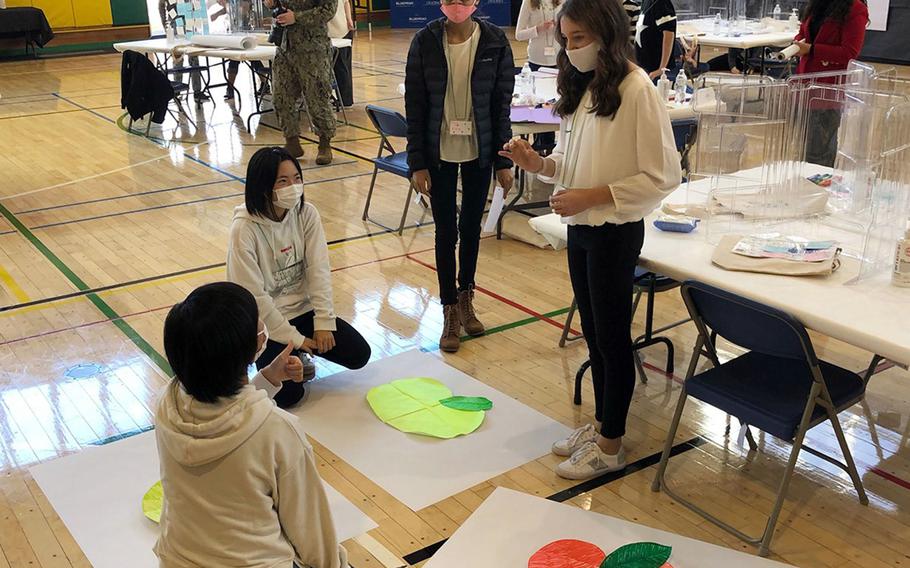 MARINE CORPS AIR STATION IWAKUNI, Japan — American students at several bases in Japan can immerse themselves in their host nation's culture, including the language and food, during educational and cultural exchange sessions this school year.
At each two-day camp, students will take part in hands-on activities designed to develop problem-solving skills, encourage a diverse perspective on the world and a sensitivity to accept others' differences, according to a recent Department of Defense Education Activity news release.
"We are always looking to provide our overseas military-connected students with opportunities to grow as global thinkers," Lois Rapp, DODEA's Pacific Region director for student excellence, said in the release. "This program allows our students to engage with their host nation peers in an educational setting that fosters collaboration and the formation of friendships."
Middle and high school students at Misawa Air Base, Marine Corps Air Station Iwakuni, and Sasebo and Yokosuka naval bases can apply to participate in the program.
Sessions are scheduled Oct. 2-3 and Nov. 6-7 at MCAS Iwakuni, Oct. 23-24 and Feb. 5-6 at Sasebo, Dec. 4-5 at Misawa and Jan. 22-23 at Yokosuka.
Spots are limited to 15 American and 15 Japanese students at each event and applications will be given to students about a month out, DODEA-Pacific's chief of staff, Todd Schlitz, told Stars and Stripes by phone.
"The Japanese students have some English speaking ability," he said. "The instructors also serve as translators to help facilitate discussions and communication among the students."
The Japanese students will be chosen from schools near the bases that are hosting the event.
"It's going to be first-come first-served," Schlitz said. "We're not asking for any particular requirements. We want to make sure it's open to all students."
A great deal of coordination between DODEA and Japan's Ministry of Foreign Affairs was required to make the sessions happen, Schlitz added.
"This program provides a great opportunity for students of Japan and the United States to forge new friendships," Keiichi Ichikawa, director-general and assistant minister for the ministry's North American Affairs Bureau, said in the statement. "I hope they would become a bridge between our two countries."
Some students, such as Tristan Tanjuaquio, an 11th-grader at MCAS Iwakuni's Matthew C. Perry High School, are showing interest in the program.
"It would be interesting to see what Japanese students my age think about living in Iwakuni and what they do here," he told Stars and Stripes last week.
---
---
---