COVID-19 has had 'very little impact' on Talisman Sabre exercise in Australia, admiral says
by
Alex Wilson 
Stars and Stripes
July 29, 2021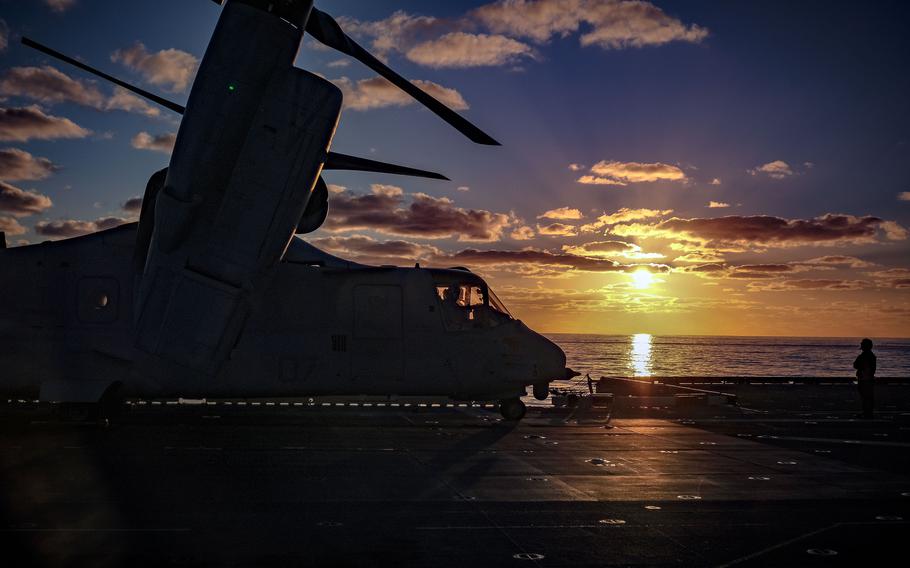 The coronavirus pandemic has proved little hindrance to Talisman Sabre, the biennial military exercise in Australia involving the United States and its allies, one U.S. admiral said during a conference call with reporters Tuesday.
Rear Adm. Chris Engdahl, commander of Expeditionary Strike Group 7, said certain components of Talisman Sabre, which began in late June and runs through mid-August, have been adjusted in light of COVID-19, but the pandemic also provided unplanned training opportunities.
"U.S. forces have maintained the commitment and the capability to operate through the COVID-19 environment for a long time now," he said. "There's a very large land component in Australia, which is part of this exercise – as well as a large maritime component – so the government of Australia and the Australia Defense Force ensured that vaccines and all the precautions necessary [were taken.]"
Several person-to-person events and planning sessions among U.S. and allied military commanders were reconfigured to prevent spreading the coronavirus respiratory disease.
"The fantastic thing is the flexibility of both of these militaries and our partners that we can move to virtual environment and connect in that fashion," Engdahl said. "Based on what we're doing here, [there has been] almost minimal impact to the value of the binational and bilateral engagement between the U.S. and Australia."
Engdahl also called attention to two Chinese spy ships loitering in the region, which he also said had "very little effect on this exercise."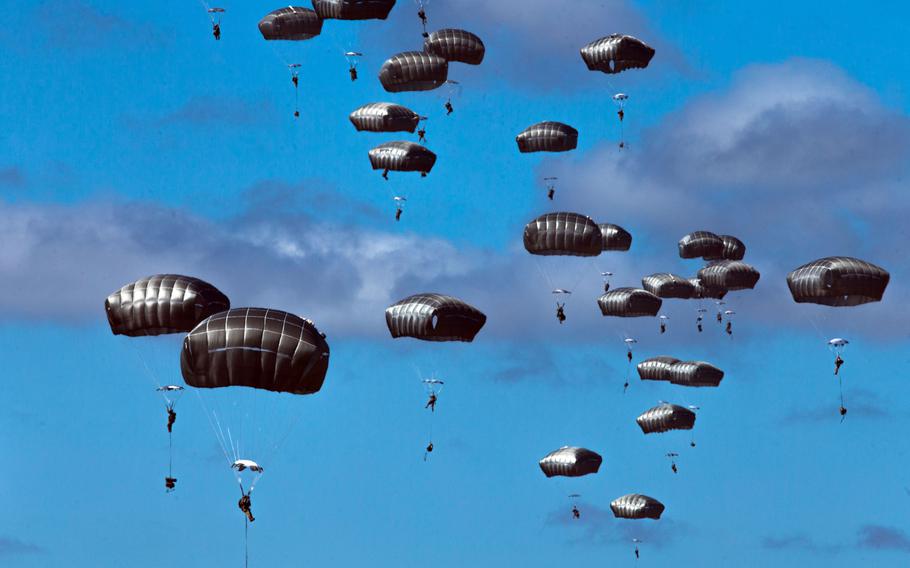 Dealing with the coronavirus and Chinese surveillance weren't the only novel experiences at this year's Talisman Sabre. The U.S. Army also fired a live Patriot missile for the first time on Australian soil on July 16.
"Every Talisman Sabre since 2005 has had an experimentation," Engdahl said. "This Talisman Sabre was no different in terms of experimentation and high-end warfare opportunities to explore different things."
The exercise involves a combined task force of 17,000 U.S., Australian, New Zealand, Japanese, South Korean and British troops. Engdahl's command, which includes the amphibious assault ship USS America, homeported at Sasebo Naval Base, Japan, and 70 fixed-wing aircraft and 50 helicopters, are taking part in the drills.
Highlights from this year's Talisman Sabre include a task force of Marine Corps gunners practicing expeditionary base operations, amphibious landing operations, night infiltration exercises and a variety of other scenarios.