Police to pump up patrols at South Korean beach where US troops like to party
by
David Choi and Yoo Kyong Chang
Stars and Stripes
June 29, 2021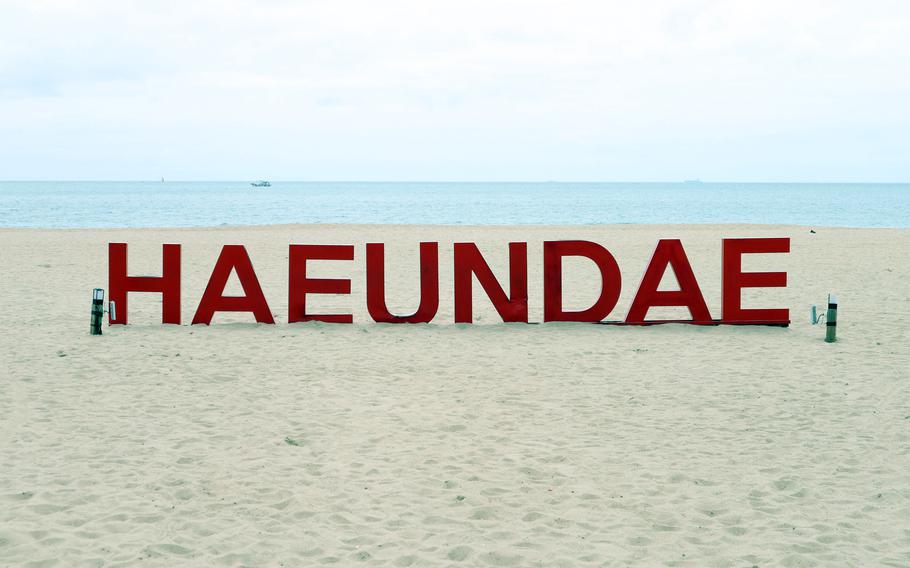 CAMP HUMPHREYS, South Korea — The U.S. military and local police plan to crack down on raucous parties and COVID-19 violations at a popular beach in Busan over Fourth of July weekend.
The move comes less than a month after U.S. Forces Korea said it was cooperating with a Korean National Police investigation into service members' conduct during Memorial Day celebrations at Haeundae Beach. Police responded to more than 30 reports of a large party involving 1,500 or more foreigners.
Many were disregarding South Korea's coronavirus rules for wearing masks in public areas, maintaining 6 feet of social distance and limiting groups to five people, an officer who responded to the complaints told Stars and Stripes. Additional complaints included drinking, smoking, setting off fireworks, loud music, singing and close-contact dancing.
For the upcoming holiday's patrols, more than 300 South Korean officers will team up with about 16 USFK police between Friday and Monday, a Haeundae tourist official recently told Stars and Stripes on a customary condition of anonymity.
USFK troops and other personnel will be expected to abide by COVID-19 safety measures and local laws at the beach, which prohibits smoking, eating between 7 p.m. and 2 a.m., and drinking alcoholic beverages, a Haeundae District official said.
Violators will first be warned of their behavior, the official said, adding that those found in contempt will be fined and reported to USFK police. Fines have doubled to 100,000 won, or about $89.
"The reason why we adopted this administrative order is because of USFK members," the official said.
USFK, in a statement issued Tuesday, advised its personnel to avoid travel to Busan over the holiday weekend.
"If visiting Haeundae and Songjung beaches, persons must observe social distancing," the statement said. "No more than four people are allowed to gather at a time. Masks should be worn at all times."
More than 70 complaints were filed following a Fourth of July party at Haeundae Beach last year. One soldier was fined after firing a firecracker at local police and then fleeing the scene, and some others were accused of drunken driving.
In a letter obtained by Stars and Stripes, the Haeundae District office accused USFK service members of violating social distancing and mask guidelines and setting off firecrackers over Memorial Day weekend.
"Local and military policemen were deployed as a result, but this did not stop the violations," said the letter, which was sent June 1 to U.S. Army Garrison Daegu.
"Haeundae … is trying its best to combat the spread of COVID-19," the letter said. "We are expressing our [disappointment] that U.S. forces in [South Korea] have committed these violations and chose not to cooperate with local authorities during this incident."
In response to a query about the local warnings, USFK spokesman Col. Lee Peters said in a statement Friday that it "remains committed to being good neighbors with South Korea, and as ambassadors for our nation and military."
"We do not condone any type of behavior that violate South Korean laws, rules or directives — especially [South Korean] or USFK COVID-19 mitigation measures — and have implemented good order and discipline measures to ensure we behave appropriately during the upcoming holiday period," Peters said.
USFK personnel have been allowed to travel freely in South Korea since April 11. They are still banned from bars, clubs, karaoke rooms and other adults-only businesses.
Twitter: @choiboy