Navy in Naples relaxes rules on masks outdoors as Italy eases coronavirus restrictions
Stars and Stripes
June 25, 2021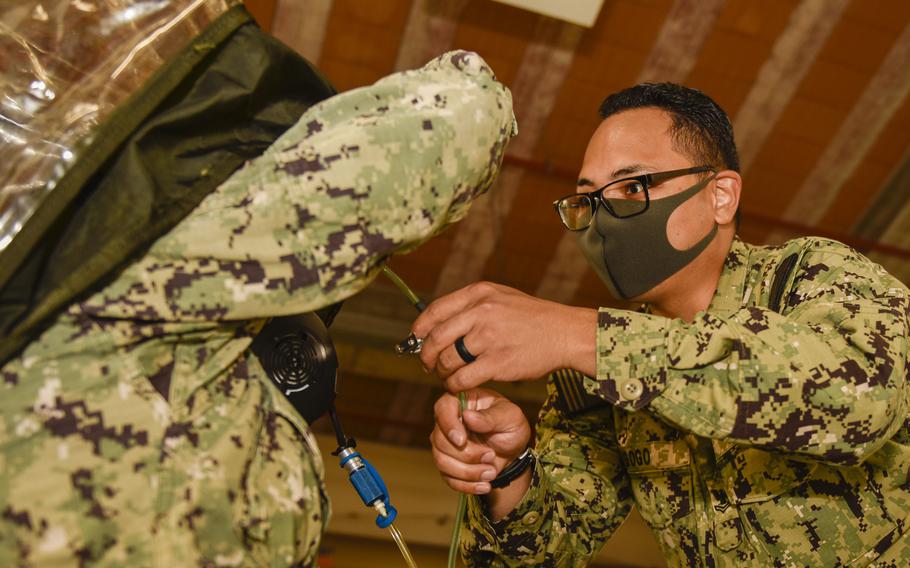 NAPLES, Italy — Starting Monday, Naval Support Activity Naples will no longer require masks outdoors if social distancing of at least six feet can be maintained, the base said Friday.
The rule change falls in line with Italy's eased coronavirus restrictions, which allow citizens in white zone regions to go without masks outside as long as social distancing of about 3 feet is maintained. 
Centers for Disease Control and Prevention guidelines recommend social distancing of at least 6 feet. NSA Naples adheres to the more stringent policy, the installation Facebook page said.
Non-immunized individuals, ages 2 and up, must continue to follow Defense Department policy of wearing masks on all installations, the announcement said. Masks must be worn at all NSA Naples facilities before approaching or entering certain aread.
This includes the Capo Spine walkway from 6:30 a.m. to 6 p.m. if social distancing can't be maintained, any commercial shopping area, customer service areas, along with corridors, hallways and stairwells, and while riding a bus, the base announcement said. Masks may be taken off in spaces that are not open or accessible to the general public, such as office spaces and where 6 feet of separation can be maintained. 
Individuals who desire to wear masks may continue to do so. Personnel should avoid asking questions about vaccination status or personal reasons for wearing a mask, the announcement stated.