Eight new COVID-19 cases for US military in South Korea, none in Japan
by
Matthew M. Burke 
Stars and Stripes
June 24, 2021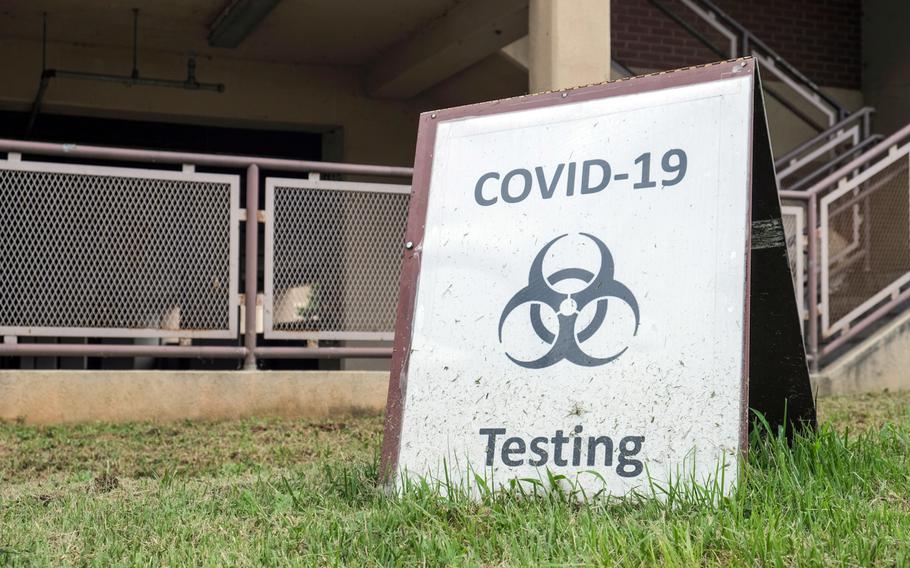 Eight new cases of the coronavirus respiratory disease have popped up at U.S. bases on the Korean peninsula, according to a statement Thursday from U.S. Forces Korea.
Commands across Japan, meanwhile, reported no new infections.
Seven service members and a government contractor have tested positive for COVID-19 since the numbers were last reported on Tuesday night, the USFK statement said.
Two of the new patients are service members who landed at Osan Air Base on June 8 via a government-chartered flight called the Patriot Express.
Four service members and a contractor took commercial flights to Incheon International Airport on June 15 and Saturday.
Another service member arrived at the port in Busan aboard a Navy ship on June 18.
Most of the new patients came up positive on a test taken before entering quarantine, the statement said. One tested positive while in quarantine and two tested positive before leaving quarantine.
All were taken to isolation or quarantine facilities at Camp Humphreys, Osan Air Base or aboard the USNS Fisher, according to the statement.
South Korea added 610 new COVID-19 cases and one death at midnight Wednesday, according to the Korea Disease Control and Prevention Agency's Central Disease Control Headquarters. The government has counted over 150,000 infections during the pandemic and 2,000 deaths, the World Health Organization said.
Japan reported 1,610 new coronavirus cases on Thursday, 85 fewer than the same day last week, according to public broadcaster NHK and the WHO. There were 42 deaths.
Tokyo on Thursday reported another 570 patients and three deaths, NHK reported, citing metropolitan government data. That's 118 more infections than the same day last week.
Okinawa prefecture, home to most of the U.S. troops stationed in Japan, reported 62 new coronavirus cases on Thursday, 35 fewer than the same day last week, according to NHK. There were four deaths.
The prefecture is in a state of emergency until July 11.
Twitter: @MatthewMBurke1