Marine receives four-year suspended sentence for sexual assault on Okinawa
by
Matthew M. Burke
Stars and Stripes
June 14, 2021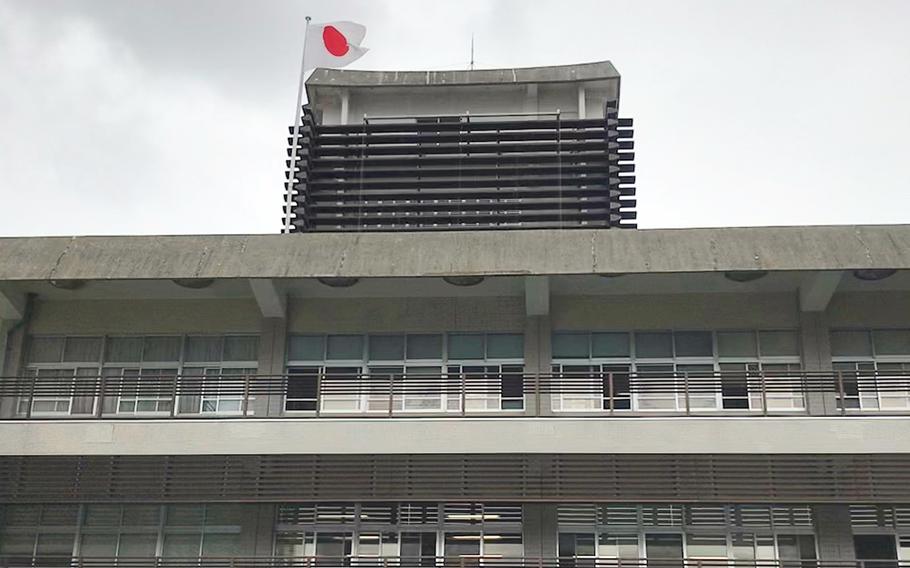 NAHA, Okinawa — A Marine found guilty of sexually assaulting a woman in a Naha parking lot and then shoving a police officer was given a four-year suspended sentence by a Japanese court on Monday.
Pfc. Marvin Earl James Jr., 24, a transmission systems operator with the 3rd Marine Division at Camp Courtney, pleaded guilty on April 21 to forcible indecency and interfering with the public duties of police.
Prosecutors alleged that James forced himself on the Japanese woman in the early hours of Jan. 31 and later shoved a police officer attempting to question him.
James acknowledged during his first hearing April 21 that he did not have the proper consent for sexual contact.
Naha District Court Judge Koji Oohashi sentenced James to two years and six months in a Japanese prison with hard labor but suspended the sentence for four years. James will likely serve no additional jail time unless he commits another crime in Japan.
"The manner of the crime is audacious and malicious," Oohashi told the court. "It is understandable that she could not resist from fear as she was suddenly attacked by the defendant, who was much bigger, and it gave her great psychological distress."
James faced between six months and 10 years in prison with hard labor for the indecent assault charge, according to the Japanese penal code. He also could have received an additional three years in prison or $5,000 in fines for interfering with police.
Japanese prosecutors declined to comment Monday on the sentence they had sought for James.
James looked dazed and shaken during the short, two-day trial. The court heard how the intoxicated Marine approached the woman on a Naha street at 5:05 a.m., took her into a nearby parking lot, kissed her, pulled down her shorts, and after laying her on the hood of a car, penetrated her with his finger, "knowing that it could be against her will," Oohashi said Monday as he read the facts of the case.
James fled when the woman threatened to call police, a Naha police spokesman told Stars and Stripes after the arrest.
James was also accused of shoving an officer in the chest in the Kumoji area of Naha at 6:28 a.m. The officer, responding to the sexual assault call, spotted James walking alone and attempted to question him.
James admitted guilt to both charges at his first hearing on April 21. However, he wavered on the question of consent.
"It really didn't feel like I was forcing anything at that moment," James said of his interaction with the woman. "I never got a rejection."
Oohashi set a hearing for May 12 to see if James truly wanted to plead guilty or proceed with testimony from the victim. James then walked back his comments.
"I want to show I'm sorry," he said. "I'm willing to admit to everything."
The three-judge panel chose to go easy on James because he had no prior criminal record, he pleaded guilty, apologized and attempted to show remorse. He also settled with the victim and paid her the equivalent of about $4,500, Oohashi said.
"It is appropriate to punish him with the sentence mentioned by clearly stating the momentousness of the defendant's criminal responsibility but suspend the sentence for certain period of time," said the judge, who warned the Marine not to get in trouble again.
James answered with a soft "yes," his head bowed, when asked if he understood the sentence. He has 14 days to appeal, should he choose to do so, Oohashi said.
Stars and Stripes reporter Hana Kusumoto contributed to this report.
Twitter: @MatthewMBurke1