Okinawa Marine who died in motorcycle crash served as communications technician
By
Stars and Stripes
June 7, 2021
---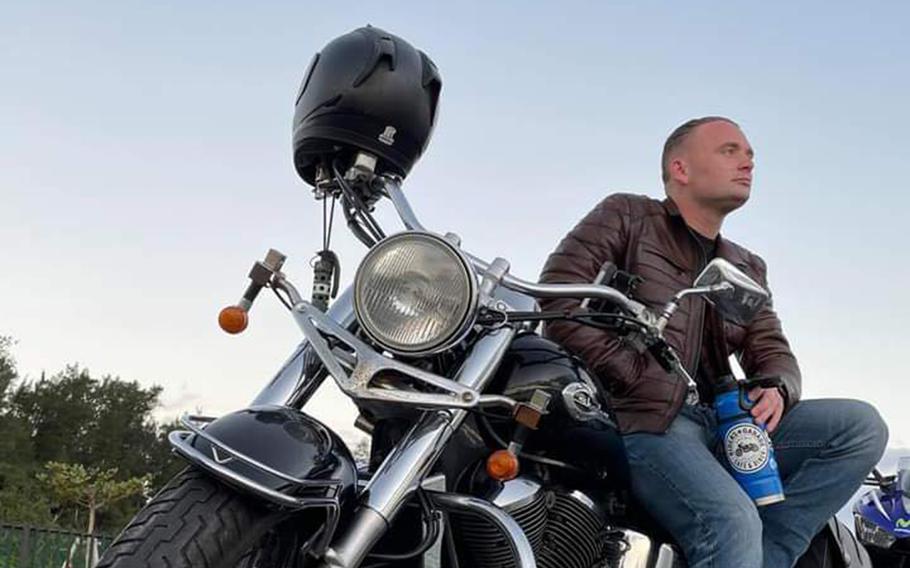 CAMP FOSTER, Okinawa — An Okinawa-based Marine killed in a motorcycle crash last week served as a communications technician for Marine Air Support Squadron 2 at Marine Corps Air Station Futenma, according to a spokesman for the 1st Marine Air Wing.
Sgt. Isaac Cook, 22, died after his motorcycle collided with a car in Chatan town at approximately 9:45 p.m. Wednesday, Maj. Ken Kunze told Stars and Stripes in an email Monday.
No further information about Cook, who is from Pensacola, Fla., was available, Kunze said. The Marine's Facebook page is filled with photos of himself posing on his motorcycle.
Cook was traveling north on Okinawa's main artery, Route 58, when he collided with a car driven by Isamu Kamiya, 57, who was making a right turn, according to an Okinawa police spokesman who spoke to Stars and Stripes on Friday on a customary condition of anonymity.
Cook was rushed to a nearby hospital where he died from blood loss about an hour after the accident. Kamiya suffered minor injuries.
Both drivers had a green light at the time of the crash, the police spokesman said. The incident is under investigation.
Stars and Stripes reporter Hana Kusumoto contributed to this report.
Twitter: @MatthewMBurke1
---
---
---
---