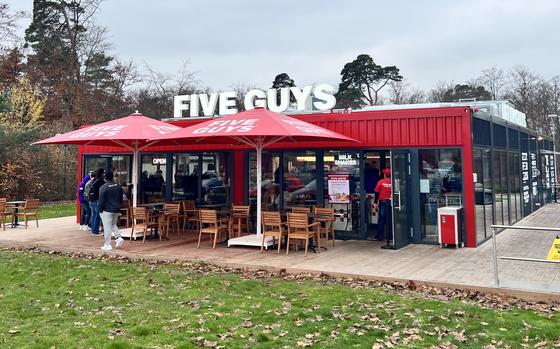 There was smoke but no fire at Five Guys on opening night.
 The fast food restaurant on Ramstein Air Base was briefly evacuated and closed Friday, Air Force officials said today. Video posted online by patrons showed firefighters on site and commenters speculated about a repeat of
the fire incident that destroyed the Burger King
at the same location in 2017. The problem was a blown fuse in a grill's hood and duct system, an 86th Wing spokesperson told K-Town Now. The exhaust fan stopped working, resulting in smoke buildup and activation of a smoke detector. The Fire Department responded and verified no fire had occurred, and business resumed after less than 30 minutes of downtime. There are no safety issues or concerns, wing officials said.