Army Black Hawk mechanic hopes to 'break' into the Olympics
by
Chad Garland
Stars and Stripes
May 25, 2021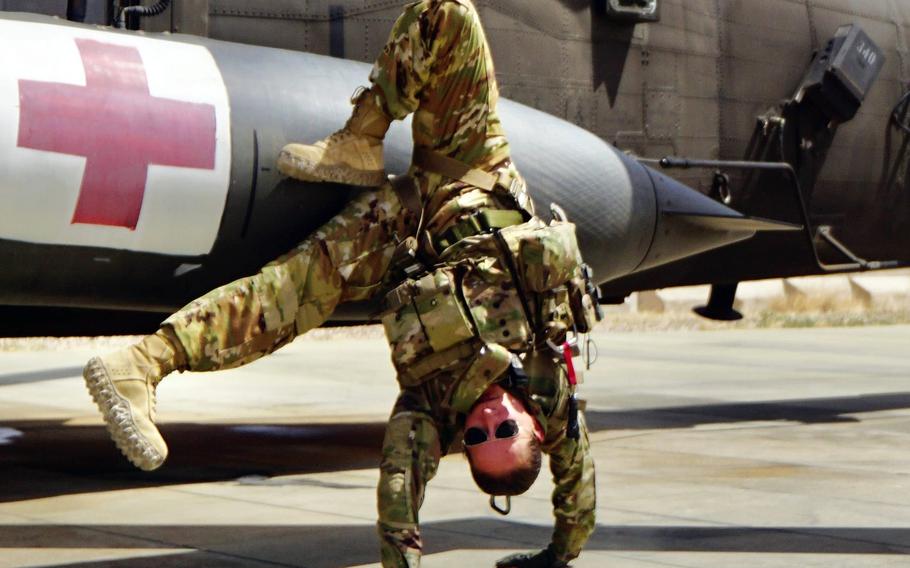 An Army National Guard helicopter mechanic deployed to Iraq is training to qualify for the Olympics in breaking, a sport newly added to the 2024 games.
A recent Instagram video shows Staff Sgt. Brianna Pritchard practicing at a small gym at al Asad Air Base, where she drops to a handstand and windmills her legs, alternating hands before spinning onto her back and popping to her feet.
The sport first popularized as hip-hop breakdancing, with its gymnastic flips, stands, freezes and spins, has been Pritchard's passion for 14 years, she said in an Army statement this week.
In December, the International Olympic Committee announced the event would be part of the Paris summer games.
That could give the Alaska native a shot at Olympic dreams that were born while she and her hockey player dad watched the movie "Miracle" about the U.S. hockey team's 1980 victory over the Soviet Union.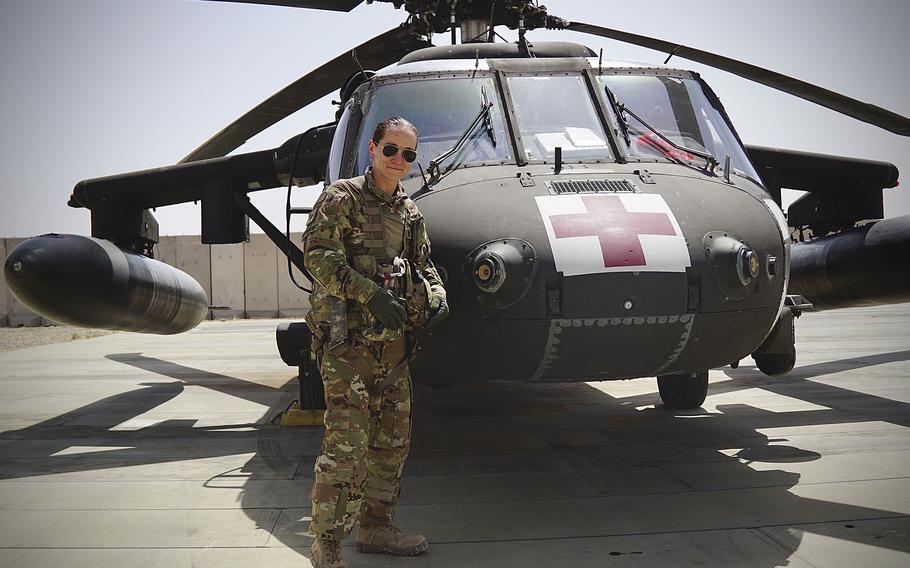 "I have always eyed the Olympics because I thought it was such a high honor," Pritchard said. "I already loved being an athlete."
She grew up playing softball and hockey, but gave those up when she started breakdancing at 17. She won competitions in Arizona, Texas, Nevada, Hawaii and Florida and placed 17th in a competition in Europe, the Army said.
During the coronavirus pandemic, she began waking up at 3 a.m. to take online dance classes taught by mentors in Texas and Finland. These were followed by one hour of weightlifting or sprint training before work.
Competing under the moniker Snap1, she was the only U.S. woman out of about 800 competitors to make it to the top 16 in the 2020 Red Bull BC One breakdancing battle, the Anchorage Daily News reported last fall. She made it to the top eight the year before and the top 16 in 2018.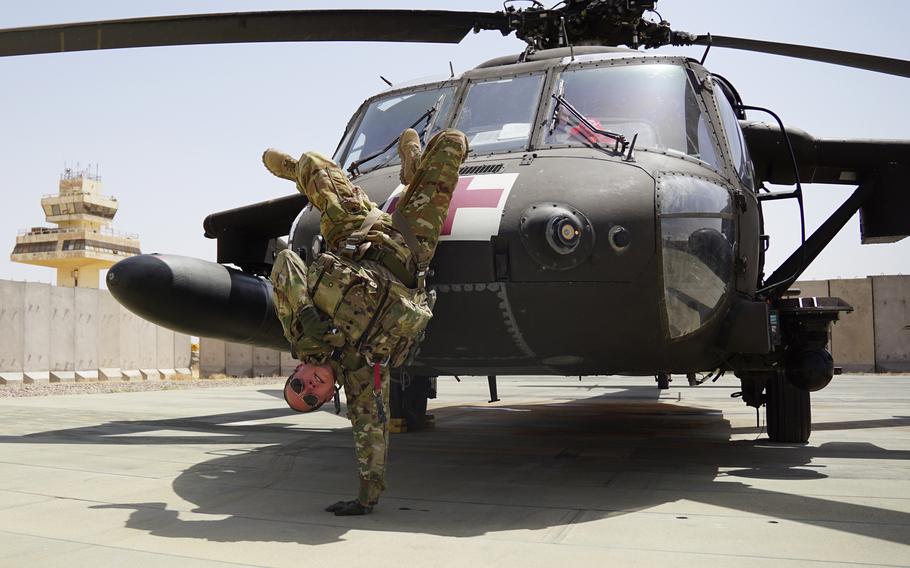 The Olympic breaking competition will feature two medal events in which 16 "B-boys" and 16 "B-girls" will face off in one-on-one battles before judges, Team USA said in December.
The Washington-based nonprofit USA Breakin' has committed to fielding America's national team through point-based regional qualifiers and a national championship event, its website said.
Pritchard competed in the Texas Breakin' Open 2021 Olympic qualifier in April, while in predeployment training with her unit at Fort Hood. She didn't place well because of new rules she wasn't aware of that deducted for going out of bounds, she said.
"Thankfully, prior to that, I already won two Olympic qualifiers online, due to COVID," she said. "I still hold enough points to be a high-ranking competitor in the national qualifier."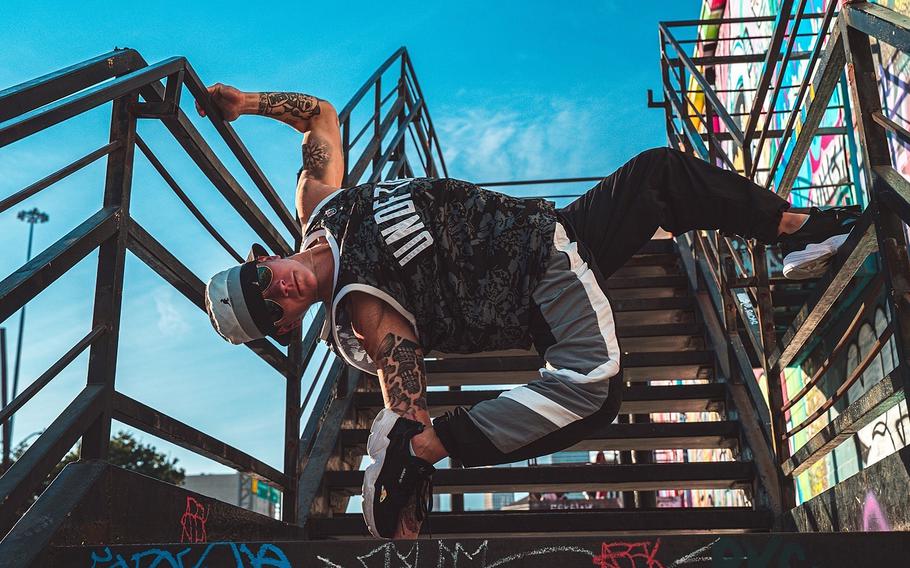 Though she could have opted to stay in the U.S. instead of going to the Middle East through early 2022, she chose to go because serving on a deployment had been another longtime goal, she said.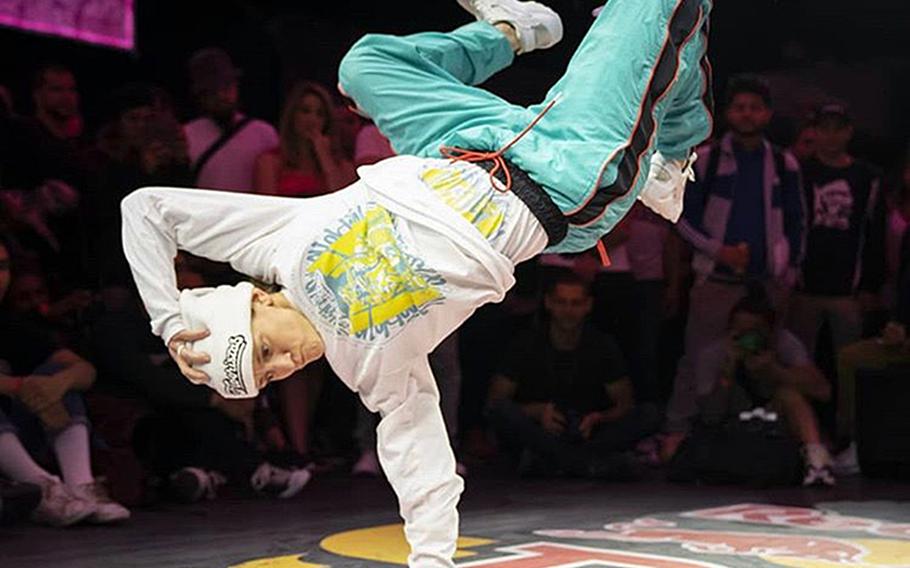 The timing has complicated her Olympic aspirations, but "no matter what, I will not stop training," Pritchard said.
garland.chad@stripes.com Twitter: @chadgarland