Prep roundup
Daegu girls top Humphreys to take title
---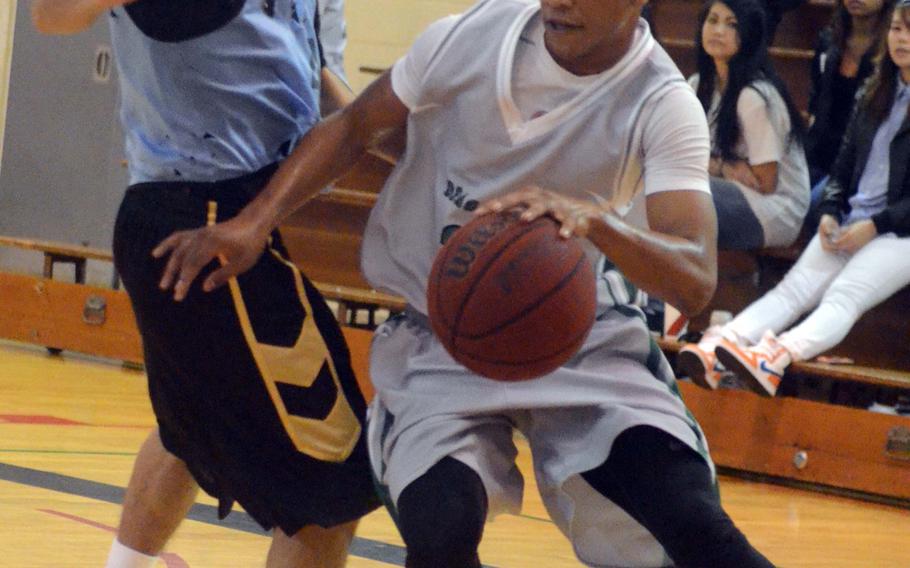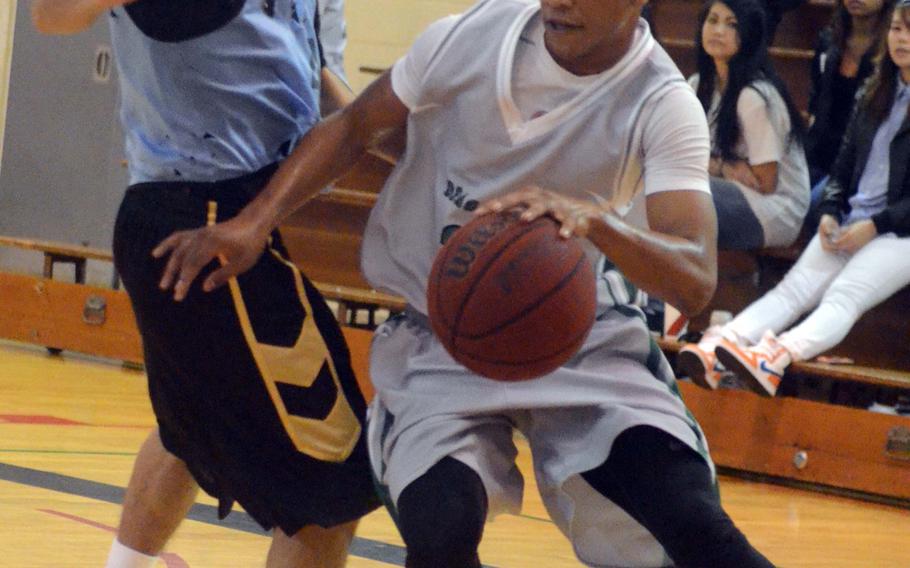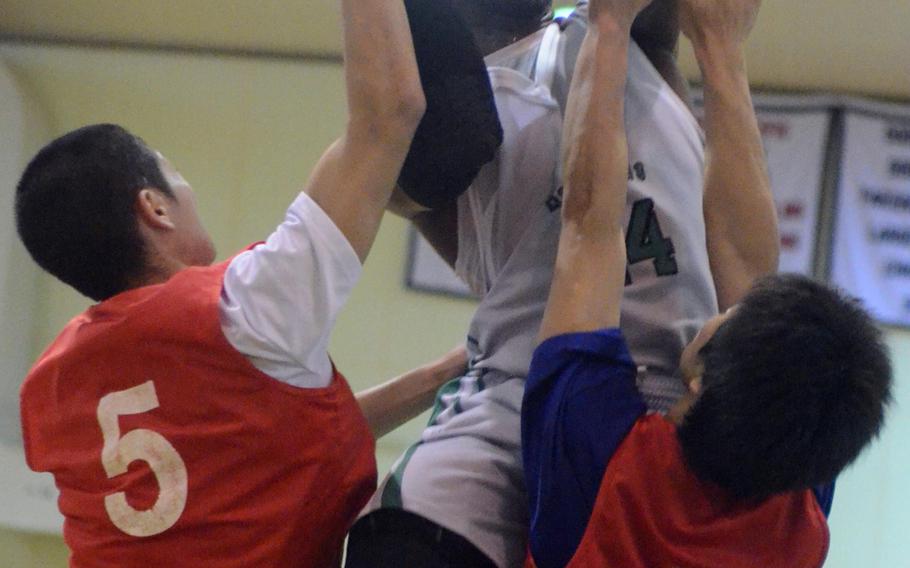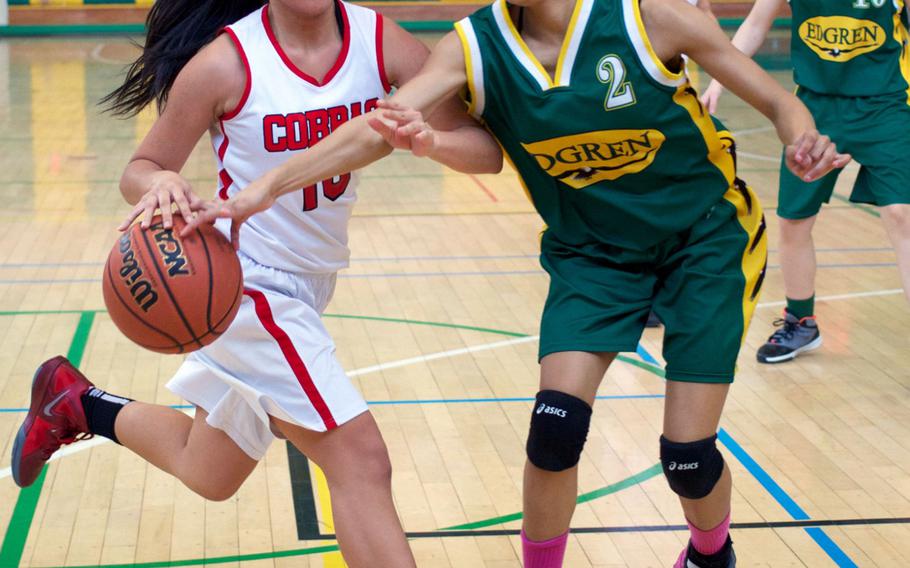 This article has been corrected.
They were exactly in this position one season ago. But Daegu's girls basketball team is hoping to write an ending much happier than last year's.
The Warriors took the first step toward that ending Saturday, getting 17 points and eight steals from Rheagan Wyche and closing their regular season with a 64-35 win at Humphreys.
That sealed the regular-season title, plus the top seed and first-round bye in the Korean-American Interscholastic Activities Conference Blue Division Tournament next weekend at Taejon Christian International.
Coach Phillip Loyd feels the team is demonstrating things that tell him the runner-up finish they endured at last year's KAIAC Five-Cities Division tournament, followed by their seventh-place Far East Division II Tournament finish, won't be repeated in 2014.
"These girls are playing within themselves, staying within their abilities," Loyd said. "They're not just playing with a winning attitude, but an aggressive attitude. They're not afraid to attack the other team's scorers. They don't back down."
The two-day KAIAC Blue Division Tournament begins Friday and ends Saturday at TCIS' new campus in Daejeon's Techno Valley.
Loyd will see double duty there; he also coaches the boys team, which beat Humphreys 76-48 behind Anfernee Dent's 20 points and five assists. Daegu finished second in the KAIAC Blue Division regular season behind Seoul American.
Another girls team wearing green and white, Kubasaki, continued its renaissance by outlasting Kita Nakagusuku 78-67, again with Johnson & Johnson leading the way, Sydney with 18 points and Alyah with 22 points and 17 rebounds.
"We're starting to click," said coach Bob Driggs, whose Dragons have won four of their last five. "Our height helps a lot. We're healthy … everybody's starting to understand their roles."
The Dragons boys saw their five-game winning streak end at the hands of Okinawa's No. 2-rated Japanese team, falling 90-80 to Oroku despite having five players score in double figures, led by Jarrett Mitchell with 17.
A three-school DODDS Japan series at Robert D. Edgren saw the host Eagles boys and visiting Nile C. Kinnick girls sweep their games on Friday and Saturday. Edgren's girls and E.J. King's boys went 2-2 and the Cobras girls and Red Devils boys each went 0-4 on the weekend.
Matthew C. Perry's boys and girls teams went a combined 1-3 on their two-day swing through Tokyo international schools. The Samurai boys fell 49-46 vs. St. Mary's International and the girls 41-21 at Seisen International. Both games were played at Seisen's Phoenix Center.
In the weekend's only wrestling action, Kinnick captured seven firsts and won the Christian Academy Japan Invitational going away, scoring 123 points. St. Mary's was next with 76, followed by CAJ (56).
The surprise among Red Devils winners was Jianni Labato, who'd been trying all season to beat St. Mary's Kentaro Hayashi; Labato beat him by technical fall to win the 115-pound title. "He wrestled really well, the most impressive match of the day for us," coach Gary Wilson said.
Other champions were Shon Dareing (101), Matt Abrenilla (108), Nate Abrenilla (122), Dustin Wilson (168), Ian O'Brien (215) and Chris Deibel (heavyweight).
Yong Chol Yoon of St. Mary's dispatched Kinnick's Charlie Gann for the second straight time, winning by technical fall for the 158-pound title.
Next for the six Kanto Plain wrestling schools is Saturday's Kanto Plain Association of Secondary Schools finals at St. Mary's.
Correction Edgren's Jai Carter was misidentified in a picture in an earlier version of this article.
---
---
---
---