Girls soccer Athlete of Year
Not much Murray doesn't do - on or off field
---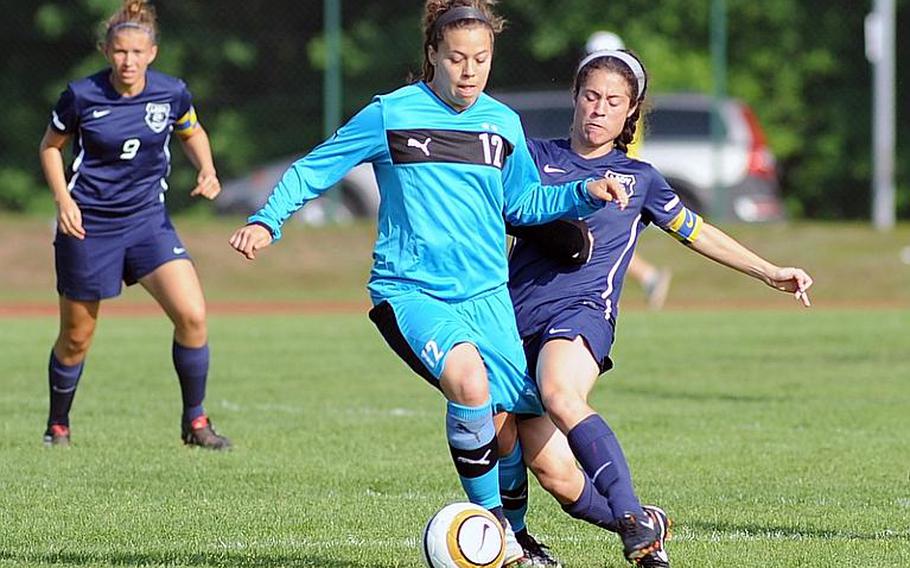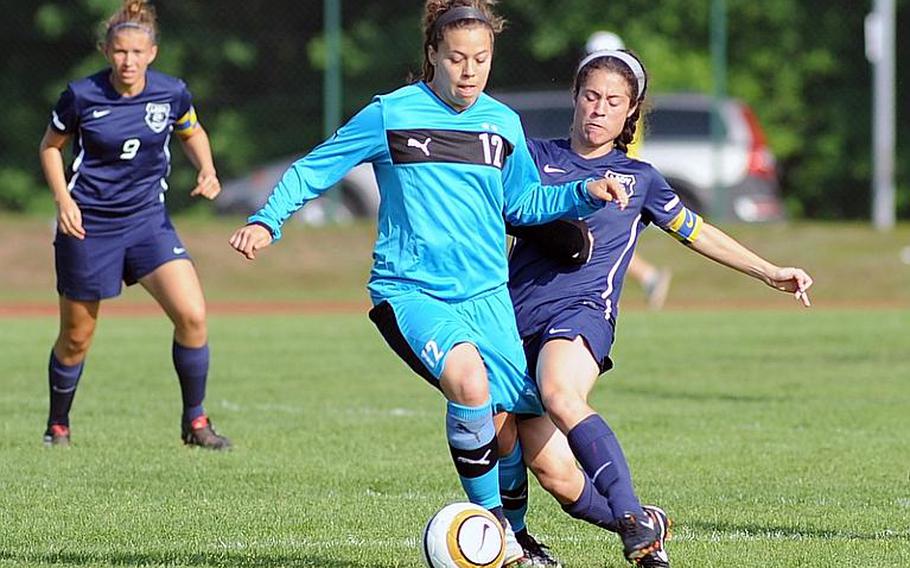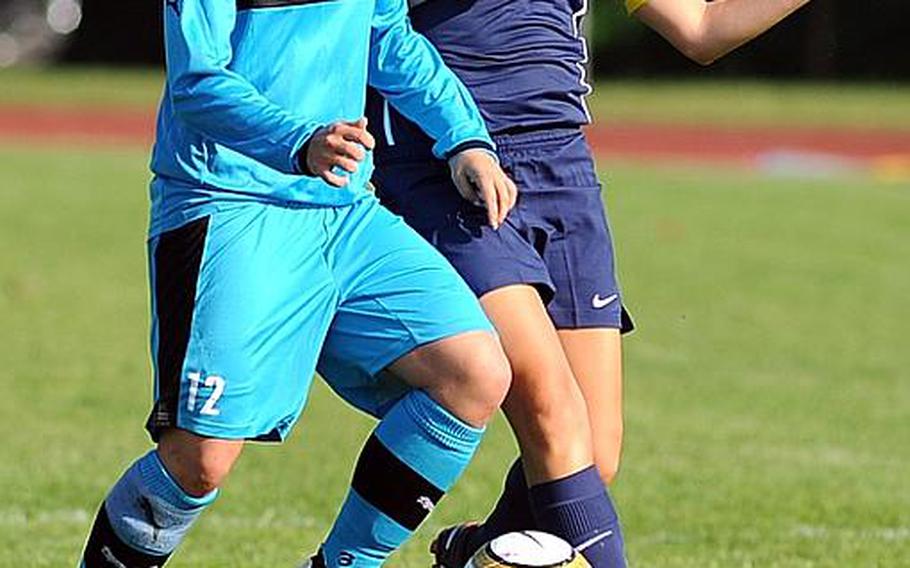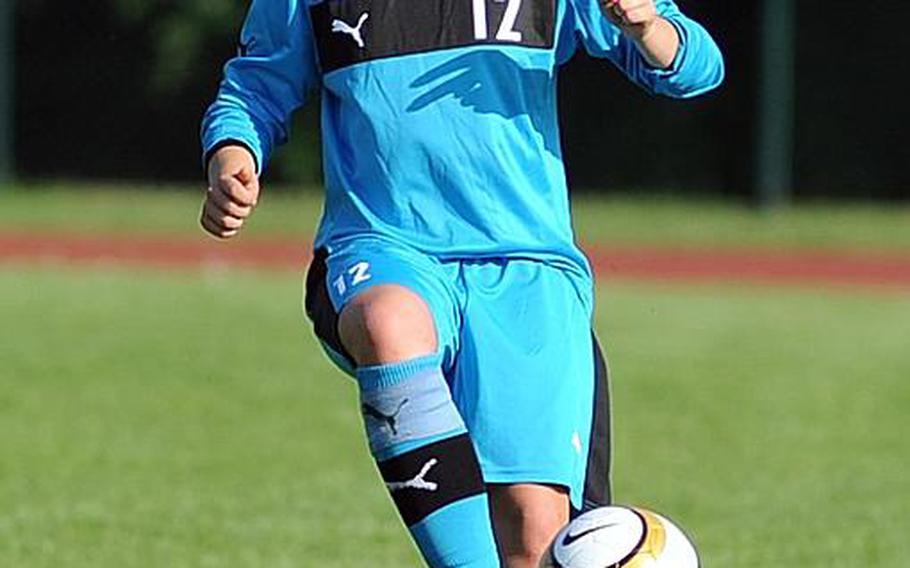 If you're looking for what makes Patch grad Emma Murray tick, just listen to why she likes playing the midfield.
"When I was a freshman, I had to play forward," Murray, the Stars and Stripes 2012 girls soccer Athlete of the Year, said by telephone last week. "I hated waiting up there for someone to get me the ball. At midfield, you can get around to everything."
And getting around to everything sums up the four years Murray, who's bound for Brown University this fall, spent at Patch.
First, she got around to making the All-Europe soccer team four times. She was a second-team choice as a freshman and was voted a first-teamer the following three years.
Second, she tried her hand athletically at a little bit of everything, too.
As a freshman, she ran cross country.
As a sophomore, she became a placekicker for the Patch football team, managing to become the first female to score points in DODDS-Europe and winning the top kicker award at the school-system's summer football camp.
"It was fantastic," Murray said about her days on the gridiron, "but it took up a lot of time I needed for my German soccer team."
Murray spent her junior-year offseason playing for that soccer team, VfL Sindelfingen. There she honed the technical skills that allowed her to amass eight goals and four assists as a junior and 10 goals and five assists as a senior.
This spring, Murray and her Patch teammates found themselves in the D-I soccer final for the fourth straight season, but the Panthers fell to Ramstein 1-0. Despite that disappointment, Patch coach Tom Manuel, who pointed out how easy it was to build a team around a player of Murray's skills and attitude, had this to say about his "indispensible" team captain:
"Her understanding of the game is unmatched," he wrote in nominating Murray for her fourth All-Europe team. "She pursued excellence."
For all that, Murray's idea of getting around to everything encompasses much more than athletics.
Patch's 2012 valedictorian was active in Model U.N., saving the Panthers' participation in the program by organizing a successful fund-raising campaign, and was named a Presidential Scholars semifinalist, one of 571 honored among three million applicants nationwide.
A community and international volunteer, Murray earned a 2011 Presidential Volunteer Award for 250 hours of volunteer work, some of it in Central America, where Murray, a fluent Spanish speaker thanks to grade-school immersion classes in California, helped build houses for the poor.
"I like to stay busy," she explained. "I can't sit around and twiddle my thumbs. I feel like I have so much to give."
Murray said she doesn't plan to play soccer at Brown, but don't write her off just yet. While the Ivy League academic load probably won't leave her much time for thumb-twiddling, she's still got soccer in her blood.
"I'll see how it works out," she said. "I love being outside and I love soccer."
---
---
---
---