Falcons finish strong to capture D-II girls crown
By
Stars and Stripes
March 5, 2022
---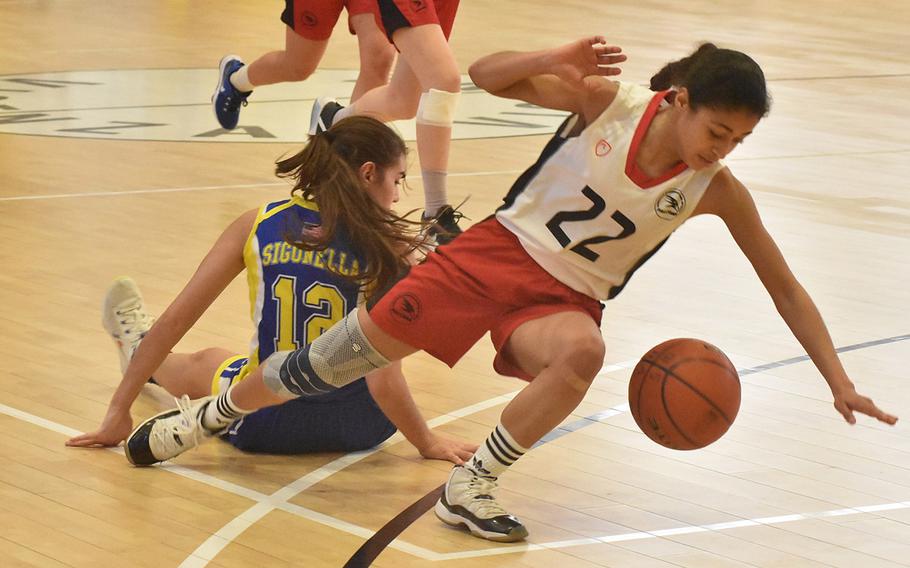 VICENZA, Italy – It took three players putting points on the scoreboard to send the American Overseas School of Rome into the finals of the DODEA-Europe Division II basketball championships.
It took four Saturday for the Falcons to win.
Senior Claudia Ricci hit a trio of three-point shots – including two in a 16-2 run in the fourth quarter that gave the top-seeded Falcons the title, 41-30.
"We knew in order to win today, we needed to have everyone on board," said AOSR coach Lillian Aldred, whose team trailed 28-25 entering the final quarter. "Sigonella was outrebounding us on both sides of the court as if they just wanted it more. I told [the team] that's what it takes to win championships. And after that we held our own."
The Falcons more than held their own in the fourth quarter. Ricci's first three-pointer gave AOSR a 32-28 lead with 3 minutes and 35 seconds left. Sigonella's Emese Hrizcu scored a basket 27 seconds later to trim the lead back to one. But it was the only basket the Jaguars – a Division III school that played in the tournament after it wasn't allowed to join its peers in Germany last week – would get in the fourth quarter.
Falcons sophomore captain Clara Clayton, who led her team with 15 points, said an adjustment in the team's offense sent Ricci outside more usual. She said had confidence in her teammate's ability to score and wasn't surprised with the result.
"She just got the opportunity and delivered," Clayton said. Alexis Lambert added 12 points for the Falcons and Lara Jaff finished off the scoring with four. Clayton, Lambert and Jaff had been the only ones to score Friday in AOSR's 38-35 semifinal victory over Naples.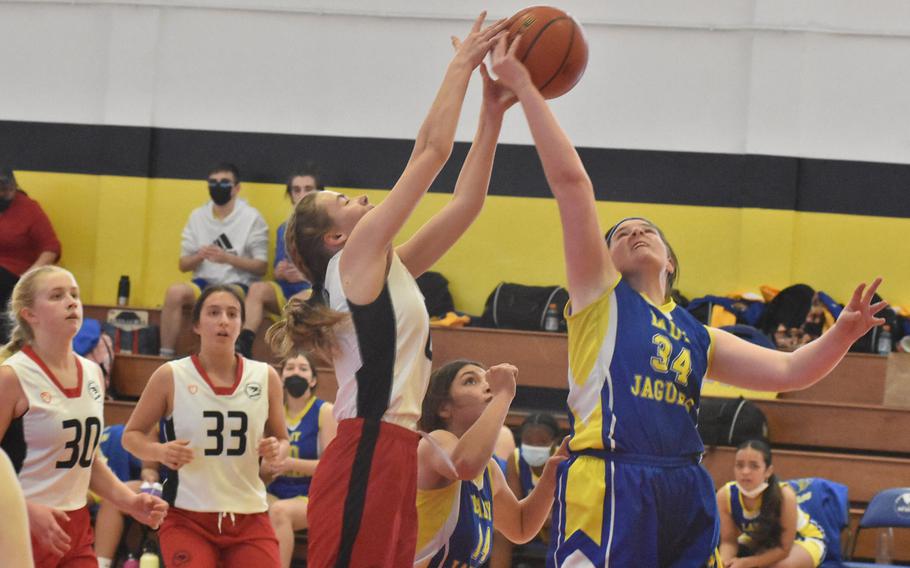 Sigonella coach Michelle Chandler said she was proud her team made it to the finals.
"I've lost my share of championships at Division III, so I guess it's OK to lose in the D-II final too," she said with half a smile. Don't count out the Jaguars next year; Chandler expects her top eight players back.
Ryleigh Denton had 10 points for Sigonella before leaving the game in the second quarter with a wrist injury. Fabiola Mercado-Rodriguez added eight more.
Naples won the third-place game, 29-25, over Vicenza.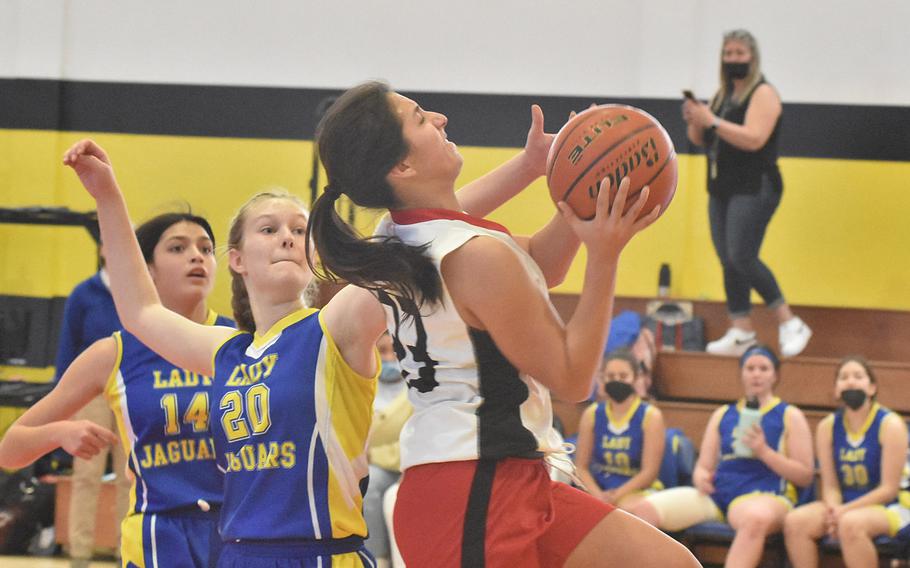 ---
---
---
---