Fourth time's the charm for Panthers
By
Stars and Stripes
February 26, 2022
---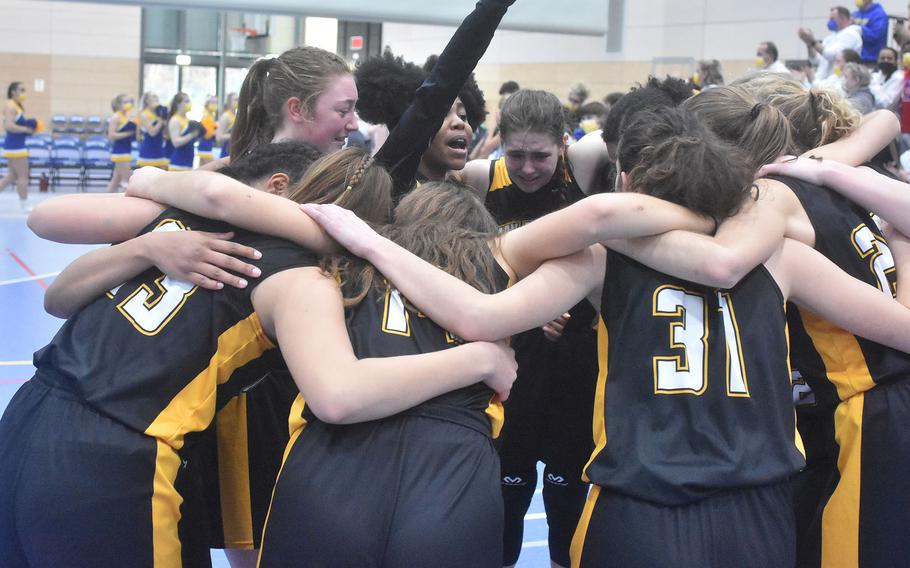 RAMSTEIN AIR BASE, Germany – Faced with a group of players who had very little varsity basketball experience this season, Stuttgart coach Robin Hess emphasized the basics.
The DODEA-Europe Division I girls championship game Saturday afternoon – a 43-32 victory over Wiesbaden – demonstrated the results of a simple formula: take high-percentage shots and play strong defense.
"Today, the puzzle fit together perfectly," Hess said.
Erin Whitten scored a career-high 26 points and - other than a pair of free throws - didn't take a shot further than 4 feet from the basket.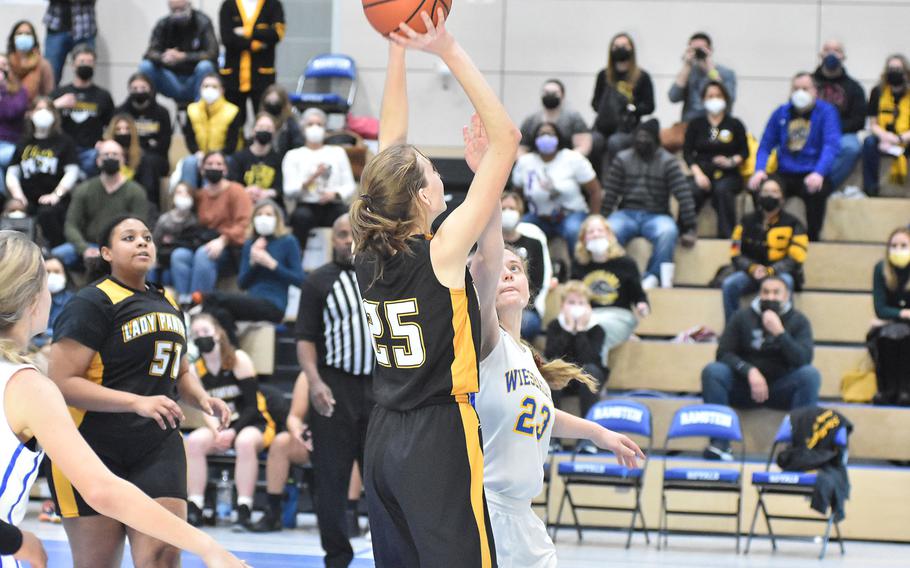 The 6-foot sophomore's moves weren't fancy: catch the ball with her back to the basket, turn around and bank the ball in. But they were devastatingly effective. She scored 14 points in the first half and combined with fellow post players Anna Schudel and Icsiss Perez to score 21 of the team's 25 points in the first half. That was enough to give the Panthers a 12-point advantage that Wiesbaden never managed to overcome.
Whitten dished the credit around to her father – retired Navy pilot Brian Whitten – for teaching her the game and Hess for refining her shot. And said her shorter teammates deserved credit as well.
"The pass is just as important as the shot," she said.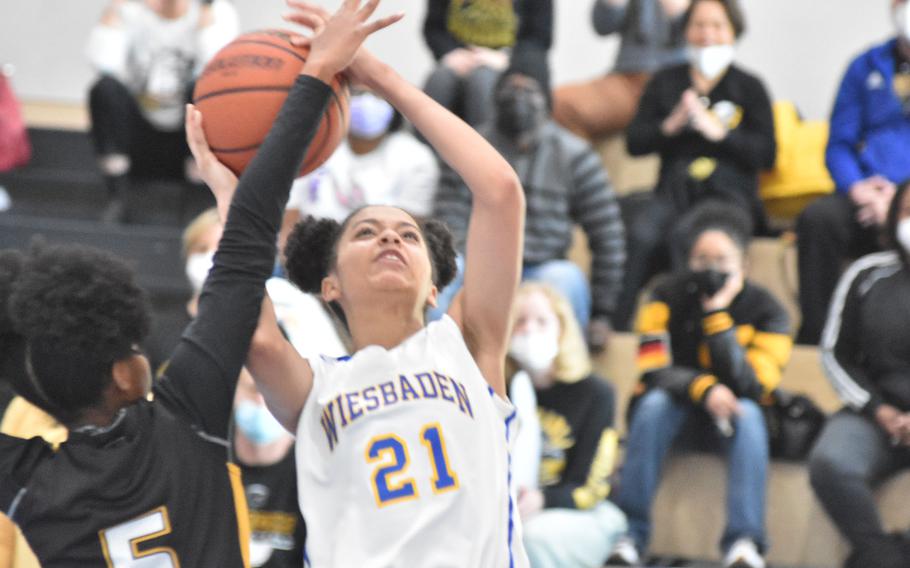 Wiesbaden beat Stuttgart three times this season, including a 36-30 victory Friday.
"It's hard to beat a team like that four times," Warriors coach Robert Yalden said. "They exploited our weakness today."
The Warriors tried to hinder Stuttgart's simple attack plan by harassing the Panther guards – a strategy that worked well the first three times the teams played, Yalden said.
It worked fairly well in the second half as well. But by then, Stuttgart had a double-digit advantage.
On the other end of the floor, the Panthers' zone kept the Warriors from scoring close to the basket – the exceptions largely being offensive rebounds after errant three-point shots.
"We wanted to stay in control of the pace and I think the girls did that really well," Hess said.
She said only one of her players had played a varsity game before the season began.
That included Whitten.
"What a great group of girls," Whitten said. "So hard working. If you saw us at the beginning of the season … such an improvement."
Wiesbaden senior Alynna Palacios, the most dominant player in Europe during the season, finished with 15 points to lead the Warriors.
Lakenheath won the third-place contest 56-45 over Ramstein. Laela Britt and Jessie Moon each had 12 points and Rebecca Moon nine for the Lancers, while Alysha Edwards
had 13 and Katya von Eicken 12 for the Royals.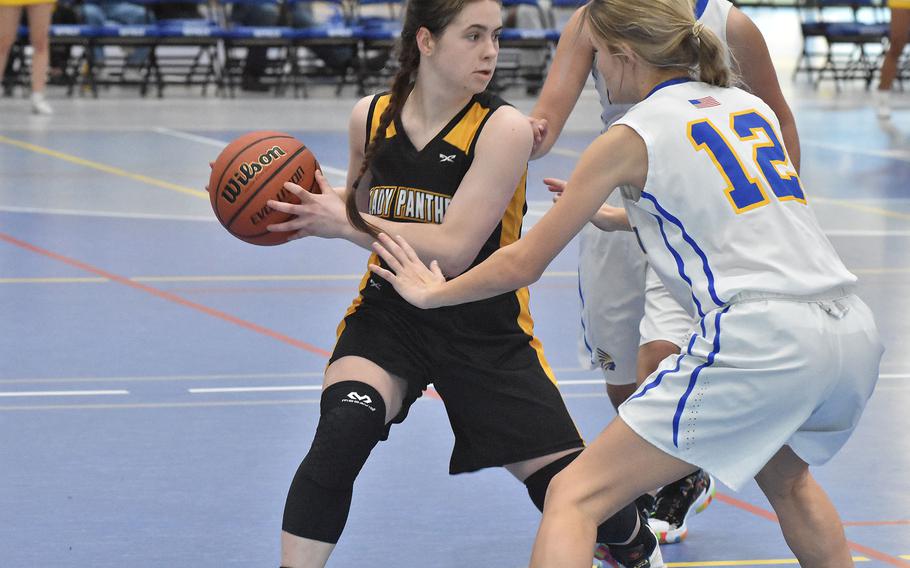 ---
---
---
---