The Bucs didn't stop here - it's four and counting
By
Stars and Stripes
February 27, 2022
---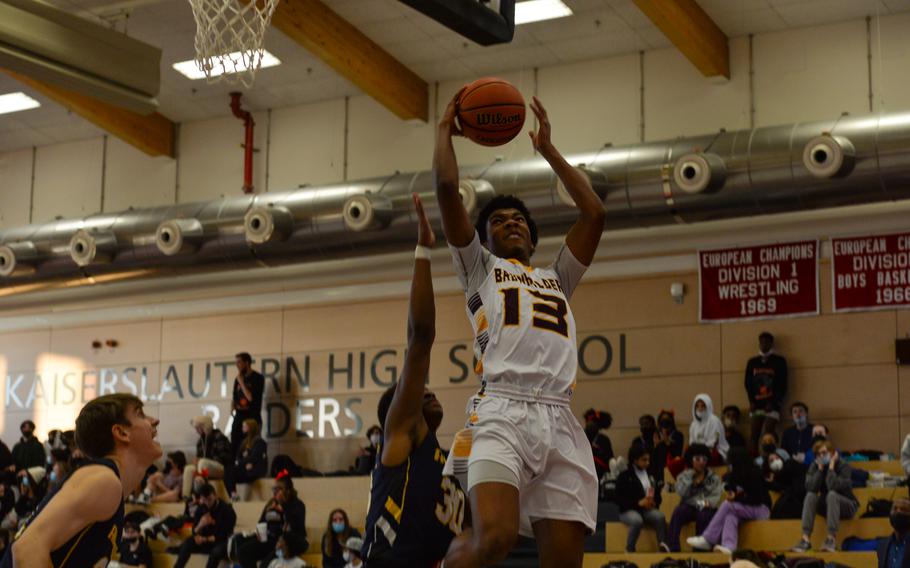 KAISERSLAUTERN, Germany – The Baumholder boys' basketball program cemented its dynasty with a fourth-straight DODEA-Europe Division III title Saturday in a hard-fought, 52-47 victory over longtime rival Ansbach.
The outcome was a bit closer than in 2020 - the last year the finals were held with last season canceled due to the pandemic - when Baumholder beat Ansbach 50-43.
This time, however, the Buccaneers won without Chandler Pigge', who led his team to three titles from 2018 to 2020.
Picking up where Pigge' left off were seniors Carlos Sepulveda, Hiromi Maranga and Jovan Velasquez, along with sophomore Caleb Pigge', Chandler's younger brother.
Velasquez, the tournament's Most Valuable Player, sparked the Buccaneers fast-paced offense, chipping in a team-high 28 points, including six pivotal free throws in the game's tense fourth quarter.
But it was Baumholder's swarming defense that proved too much for Ansbach, forcing the Cougars to turn over the ball throughout the game and thwarting their ability to mount any decisive scoring drives.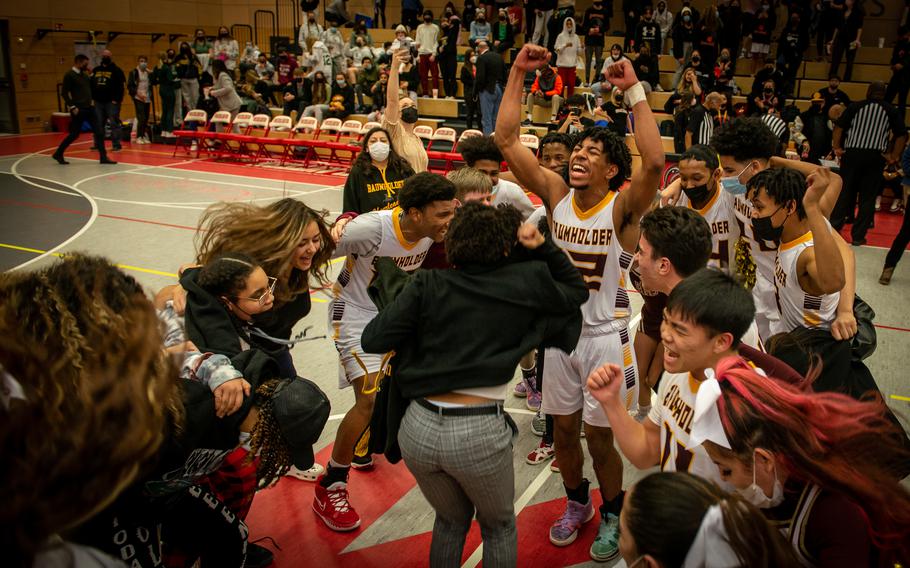 "Defense. Defense wins games," Baumholder coach Dewayne Pigge' said.
Capping the season with another title, "it's just unbelievable," Pigge' said. "The work that these kids have put in, in the off season … working hard each and every year, I couldn't ask for anything better."
After falling behind 19-7 when Velasquez hit a three-pointer 20 seconds into the second quarter, the Cougars slowly clawed their way back into the game, pulling to within four, 25-21, at halftime.
At the end of three quarters, Baumholder was up 39-33 but Ansbach again staged a comeback, getting to within one, 43-42, with about 4:40 left in regulation.
Back-to-back layups by Velasquez and Pigge' and an Ansbach turnover gave Baumholder a 47-42 cushion until Ansbach sophomore Brady Hocter hit his fourth three-pointer on the night, trimming the gap to 47-45 with just over two minutes to play.
After Miranga drew a foul and went 1-for-2 at the free-throw line, Ansbach's Josiah Quinland kept the Cougars' hopes alive with a two-pointer with 1:45 left in the game.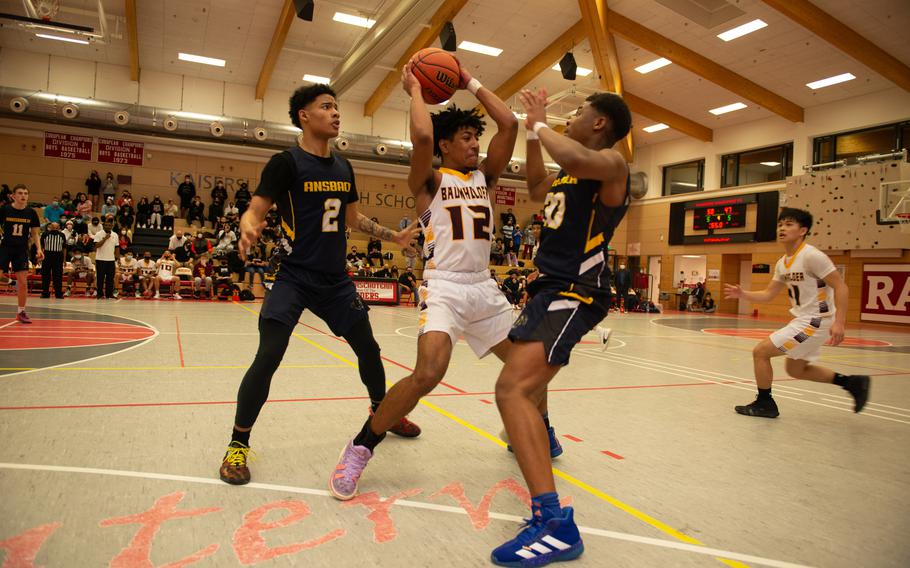 But Velasquez next drew a foul and hit both free throws, putting Baumholder ahead 50-47. With under 20 seconds left to play, Ansbach was forced to foul again. It was Velasquez again at the line, going 2-for-2 and cementing the win.
Despite hanging tough with Baumholder, Ansbach coach Neil Malone said his team's "morale is not good right now. We fought but we didn't play a great game.
"We turned the ball over a lot, gave up easy baskets. They press pretty effectively," he said of Baumholder's defense. "It caused us trouble pretty much the whole game."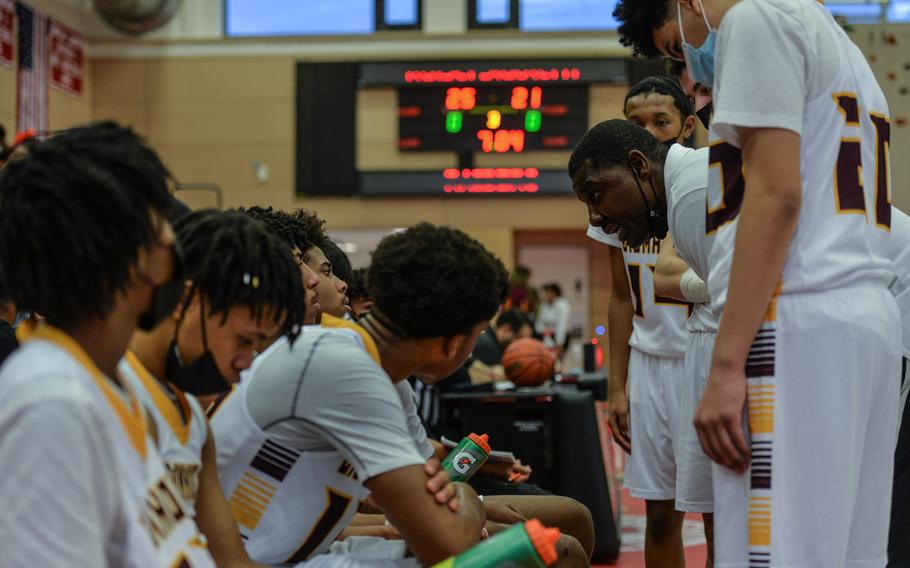 Hoctor led Ansbach with 18 points. Senior Josiah Quinland added 13.
"(It was a) tough loss," Quinland said. "Maybe our team will get it next year."
For Caleb Pigge', the win was everything his older brother told him it would be – and more.
"My brother described it to me before but once you do it, the emotions, there's nothing like it," he said.
The game "was intense," he said. "You could feel the pressure. When you made a point, everyone goes crazy. It was amazing."
Spangdahlem won the third-place game, 48-34, against Hohenfels. Robert Leggett led Spangdahlem with 15 points, while Javion Dewberry added nine and Makario Drummond and Jonathon Williams each had eight. Robin Kim and Gunnar McLean each had 10 points for Hohenfels.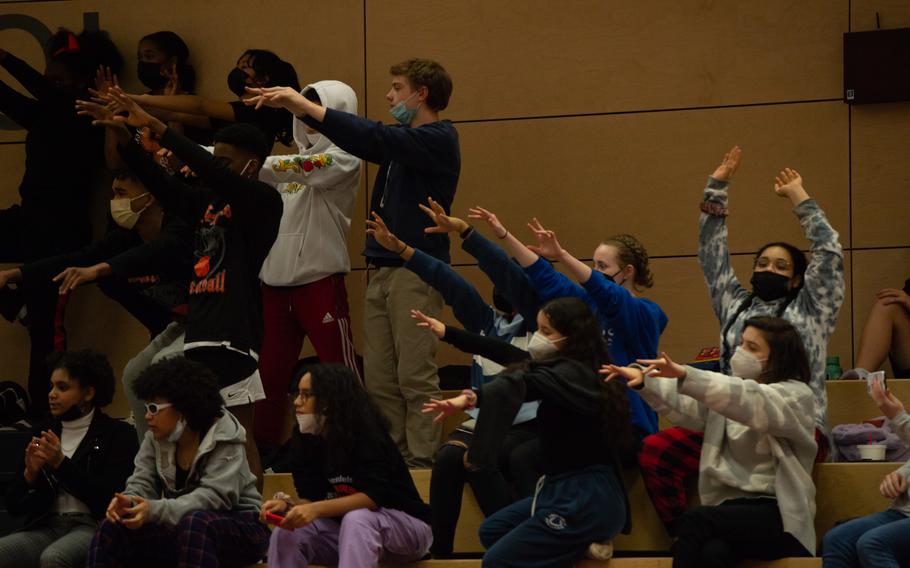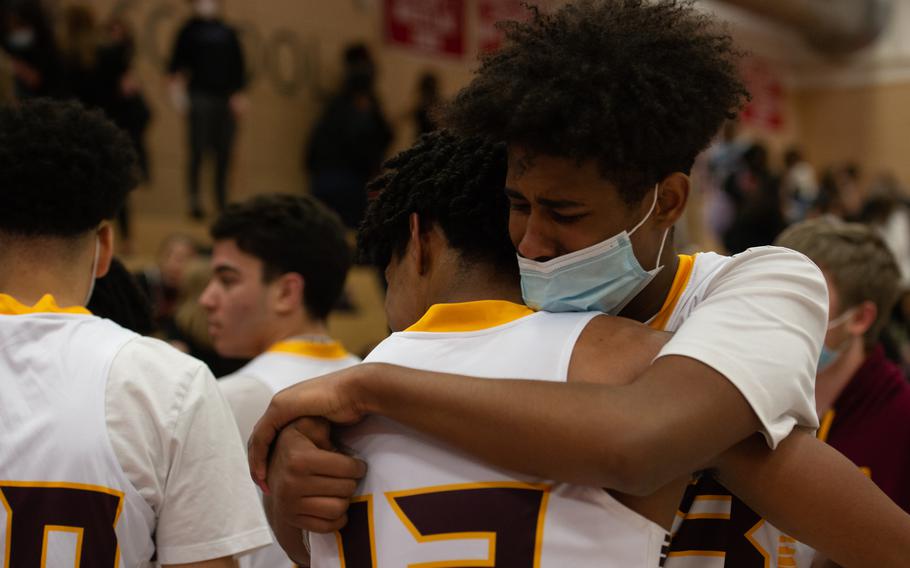 ---
---
---
---