Morris comes through again as Lions triumph
By
Stars and Stripes
February 27, 2022
---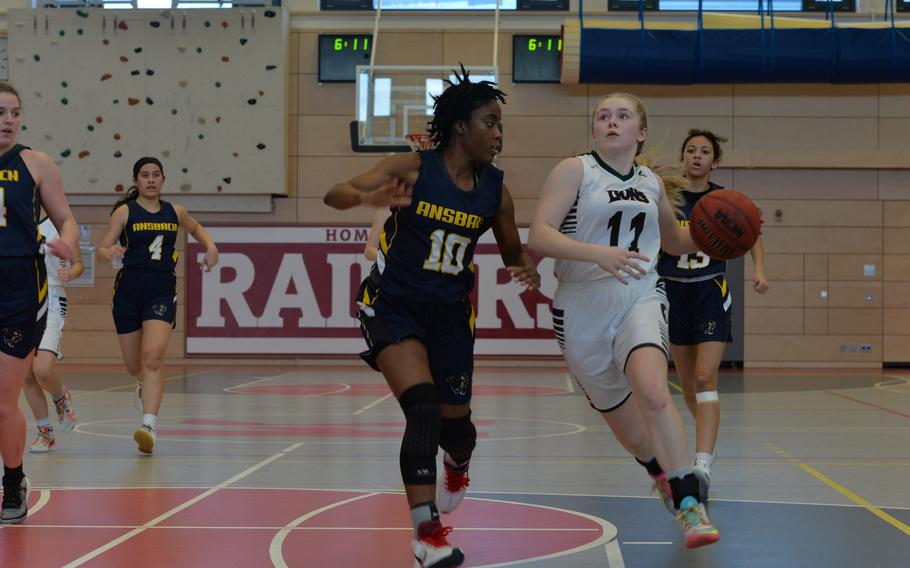 KAISERSLAUTERN, Germany – With a little more than three minutes left in the DODEA-Europe Division III girls' basketball finals, AFNORTH held a five-point margin.
The Lions looked sluggish early on and struggled to find the net in the first half. So for more than three periods of play, the underdog Ansbach Cougars appeared to have a fighting chance - just three days after a decisive 38-17 loss to AFNORTH in preliminary play.
But just like she did in Friday's round-robin finale against Baumholder, senior and team captain Tori Morris took over, leading her team to a 33-24 victory and its first European championship since 1987.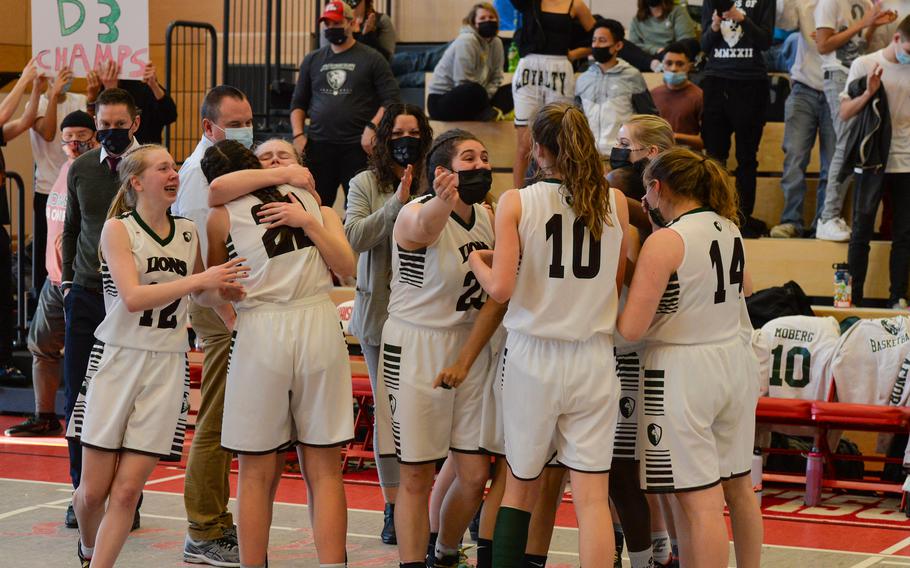 Following a basket by Ansbach sophomore Kylah Tuazon that narrowed the gap to 29-24 with 3:25 left, Morris answered with a quick layup.
Morris gave the Lions more breathing room with another layup and later had the ball in her hands as the clock expired with people in the crowd chanting "MVP."
"It's my last year, so it feels amazing," she said. "It's been a long time."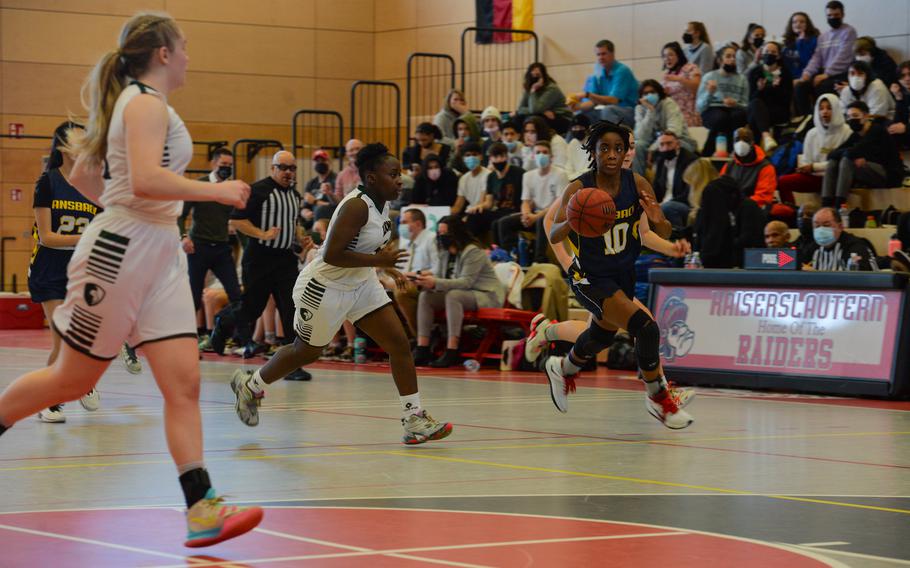 Just as the crowd anticipated, Morris was named the tournament's Most Valuable Player for Division III girls.
In the championship game, she put up 21 points to lead all scorers. But it wasn't her best night on offense as numerous three-point attempts caught air or bounced off the rim, she said, until one finally found the net in the third quarter.
It was the boost of confidence she and her team needed.
"I just thought, 'OK, I know how to do this again,' " she said. "We all calmed down after that."
Other scorers for the Lions were Coral Moberg with six points, Paula Bohlen with four and Olivia Morris with two.
At the end of three periods, the Lions held a 27-16 lead with help from the Cougars turning over the ball three times in the quarter's waning seconds.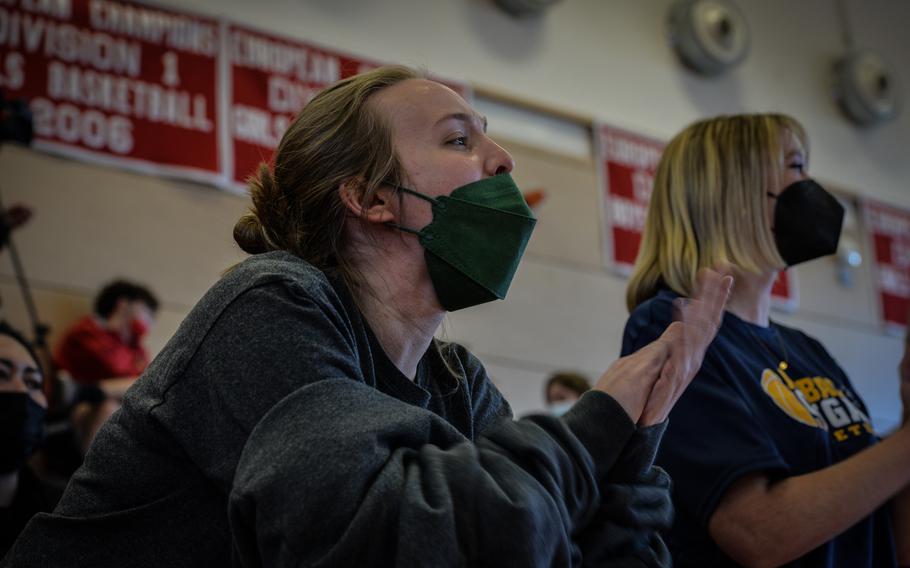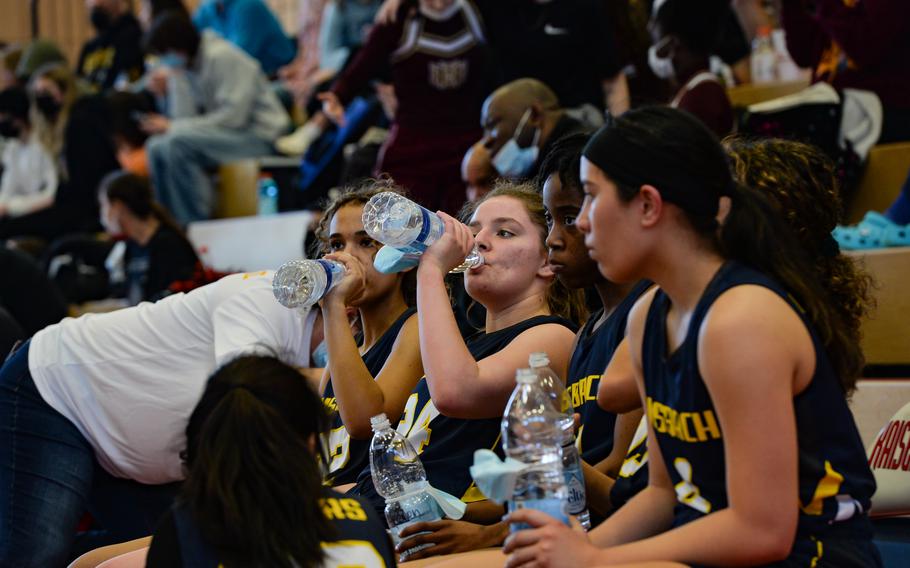 Ansbach outscored the Lions, 8-6 in the fourth period. Senior Melanie Smith scored five of her nine points in the quarter, including a three-pointer.
But the team couldn't overcome Morris and a series of turnovers and foul trouble.
"Two girls fouled out. That hurt," Ansbach coach Michael Lee Hunt said.
"With three minutes (to play) we were in the game," he said. But the Lions "came out and took care of business and we didn't. They were the better team today."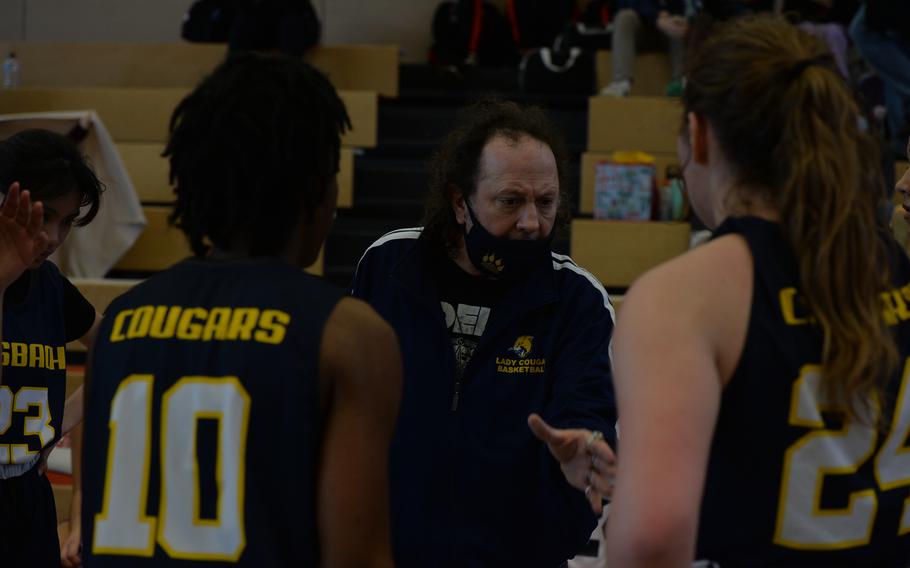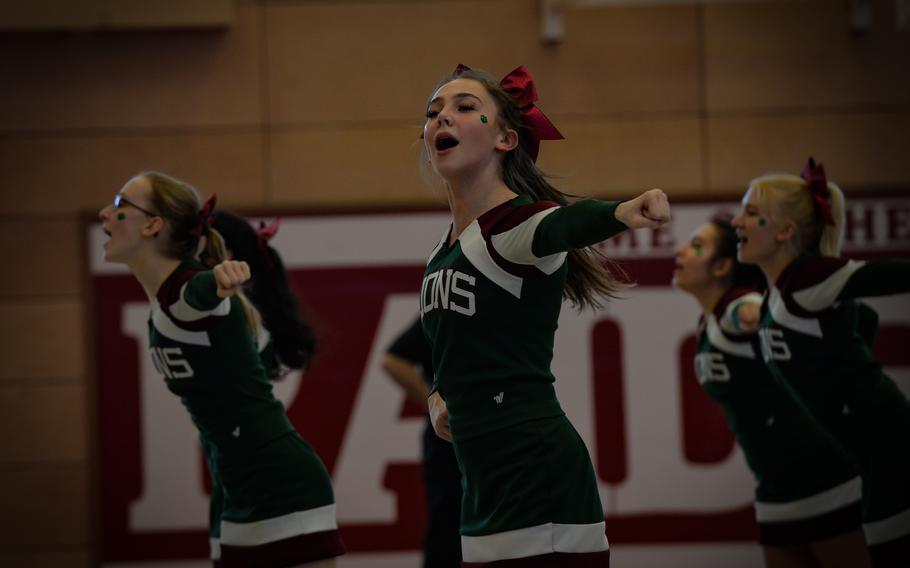 AFNORTH coach Matt Wise said this year's team was a special group of athletes.
"I knew they were good, but you never quite know, when COVID cancels a season and nobody's really played for 18 months, two years," he said, referring to last year's season being lost to the pandemic.
"It's more credit just to their hard work and their work ethic to commit to it and do what it takes to become champions," he said.
Baumholder won the third-place game 35–9 over Spangdahlem. Eileen Sanders and Isabell Cobb were the top scorers for the Buccaneers with 17 and 12 points, respectively. Miranda Valles, Matelyn Miller and Calea Morton each scored two points for Spangdahlem.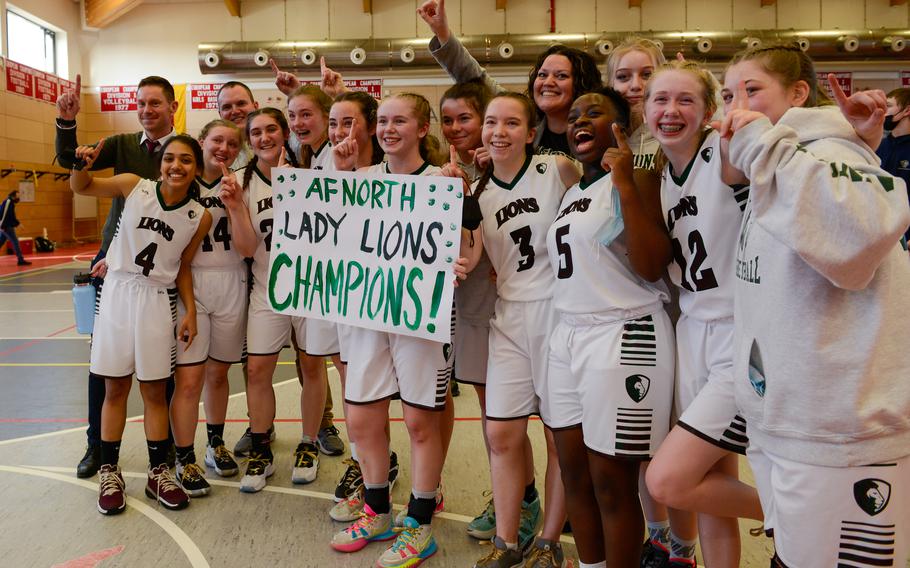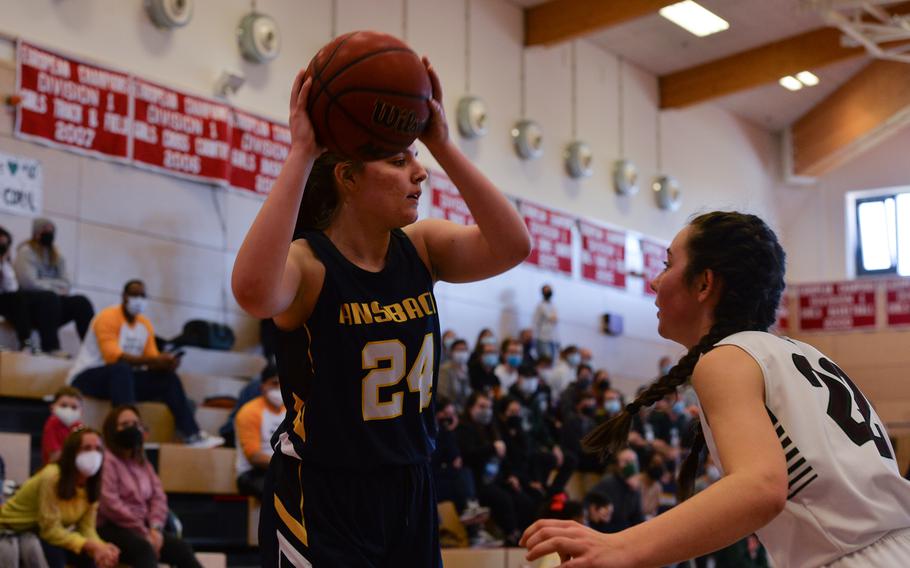 ---
---
---
---