It's Baumholder vs. Ansbach and Ansbach vs. AFNORTH
By
Stars and Stripes
February 25, 2022
---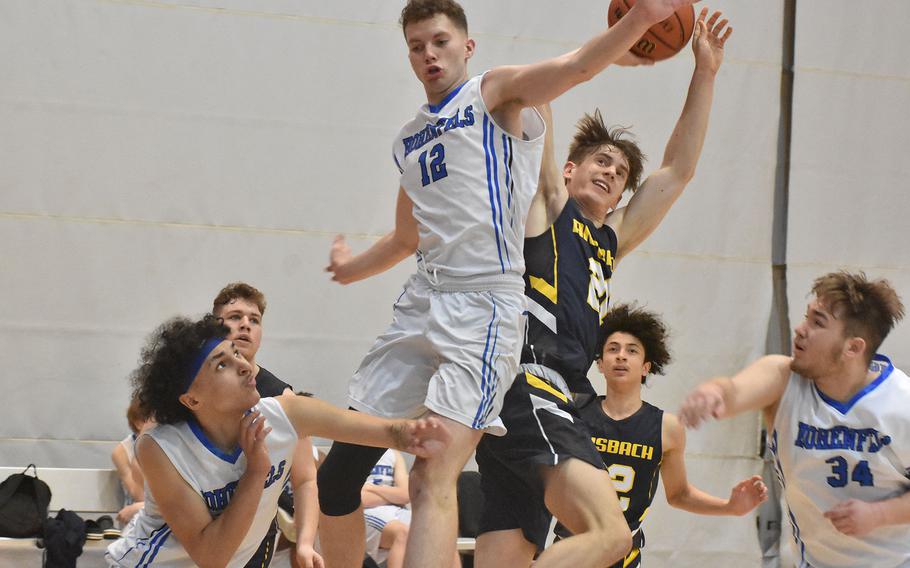 RAMSTEIN AIR BASE, Germany – The Baumholder boys basketball team and AFNORTH girls basketball team reached the finals of the DODEA-Europe Division III basketball tournament Friday without dropping a game.
The Buccaneers did so in dominating fashion and have never really been threatened in the tournament. The Lions did so because of a dominating player Friday after Baumholder posed a definitive threat.
Tori Morris, the Lions senior captain who missed the 2020 championship game after an injury in the semifinals, entered the game with 2 minutes and 37 seconds left in the final quarter and her team down by a point.
She had been watching from the bench as outmatched Baumholder – which finished the game with only one reserve after one player was injured and another fouled out – took the lead.
After the teams traded scores, Morris went to work. She connected on a three-point shot with 1:07 left to put her team back on top. She then sank two free throws to expand the lead. She then stole the inbounds pass and was fouled. She missed a free throw but grabbed the rebound and the clock ran out: AFNORTH 33, Baumholder 29.
AFNORTH coach Matt Wise, whose team had already clinched a spot in Saturday's final, said he sat his best players – including Morris - so reserves could get playing time they've earned throughout the season.
"I think the last two minutes proved she was fine and healthy," he said of Morris, who also was injured in the volleyball championships last fall before helping her team to a championship.
Wise said he was unaware of the implications of a loss for his team, which would have put Baumholder into the finals. Instead, Ansbach will play thanks to better point differential in games between the Bucs, Cougars and Spangdahlem.
"I leave the math to smarter people, including my wife," he said, rejecting any idea of not caring about the outcome of the game. "Absolutely, that's what we do. We play to win."
Morris had scored 10 points – including the first eight of the game – in the opening quarter as the Lions raced out to a 16-0 lead. But then she sat on the bench the entire second period as mostly reserves played for AFNORTH and Baumholder fought back to trail only 18-12 at halftime.
Starters returned again in the third period for AFNORTH, but Morris was on the bench again in the fourth period despite the Lions only leading by three.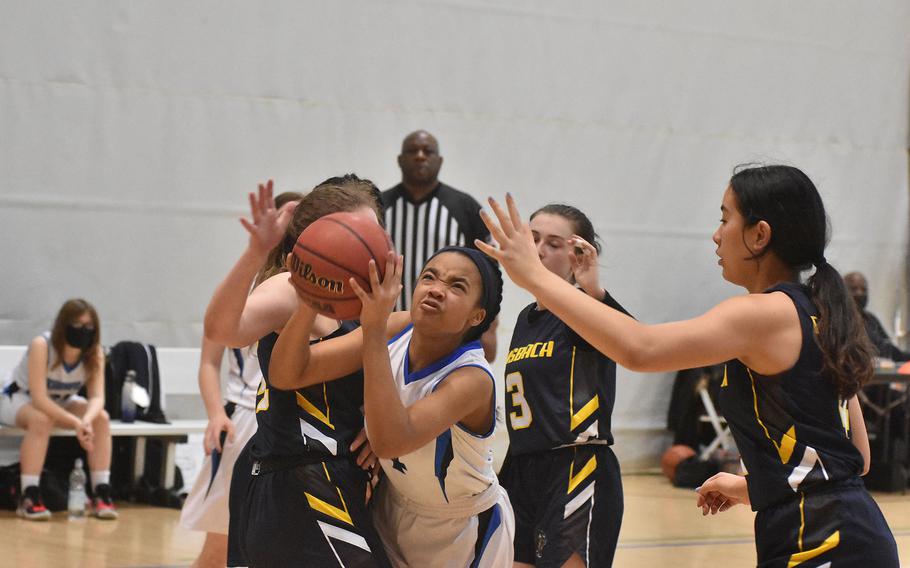 The only times in the tournament when the Baumholder boys led by that margin have been in the opening seconds of each contest. That was true Friday as well as the Bucs defeated AFNORTH 55-18 and then Hohenfels 63-29.
Baumholder's closest game was a 55-44 win over Ansbach on Tuesday. The Cougars' 73-51 win over Hohenfels on Friday assured Ansbach would get another crack at Baumholder.
"We know what we have to do," Cougars captain Shane Nesbitt said. "We've played them two times this season. They've always beaten us. We don't want them to beat us again. It's my senior season. Not again."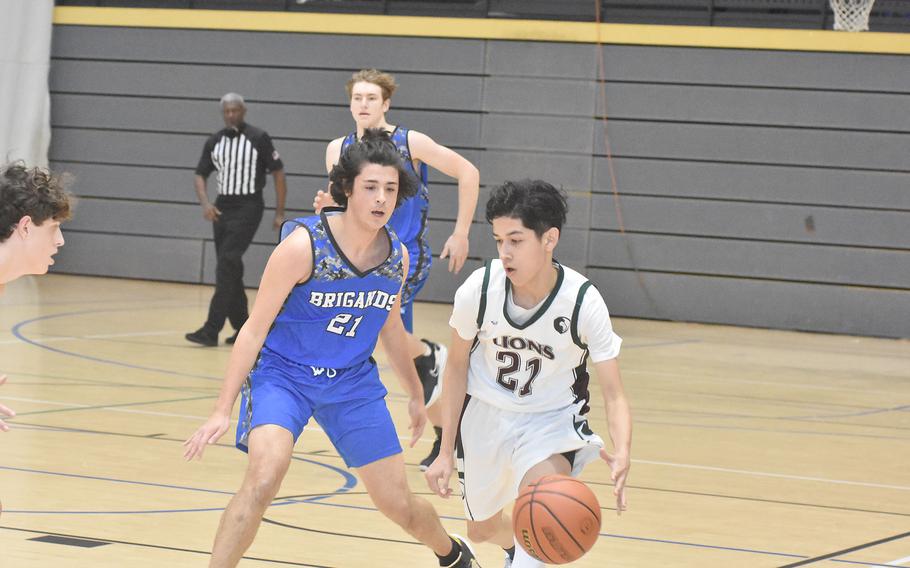 ---
---
---
---